LETTER | The Federation of Malaysian Consumers Associations (Fomca) strongly supports the announcement by Bank Negara governor Nor Shamsiah Mohd Yunus on the need for the establishment of a consumer credit law in Malaysia.
In the current economic situation, with stagnating incomes and increasing costs of living, consumers face tremendous financial pressures affecting their personal, family and work life.
Too often consumers, especially from the low- and middle-income groups, need to borrow in the face of their financial hardships.
Bank Negara had reported that 76 percent of Malaysian consumers found it difficult to raise RM 1,000 in emergency cash if they had to.
Among the problems discovered by a Universiti Putra Malaysia study in a Kuala Lumpur public housing area in Kuala Lumpur focusing on young workers in the age range of 20 to 40 were late bill payments (89 percent of respondents), not enough money to purchase medicine (61 percent), borrowing from family and friends (55 percent), lack of cash to face emergencies (58 percent), inability to pay instalments (56 percent), not enough money to buy basic food items (49 percent) and borrowing from loan sharks (22 percent).
Indeed, many young workers and young families, especially from the low- and middle-income families were facing serious financial problems.
The report found that financial problems would result in respondents experiencing depression (57 percent) and having regular arguments with their spouses (57 percent).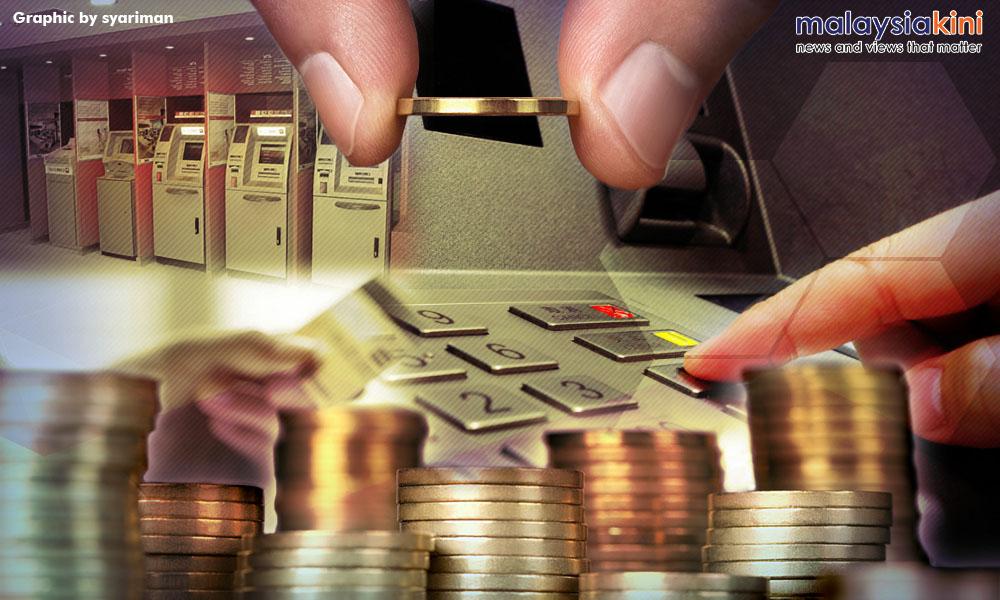 Currently, consumers can legally borrow from banks, licensed money lenders and pawn brokers.
Although the services provided by registered lenders do help borrowers to temporarily solve their financial problems, there is an urgent need to impose safeguards for such transactions and to protect borrowers.
Fomca is particularly concerned about major retail chains which sells their furniture and other major items through low weekly/monthly payments.
However, once the interest rate is computed, consumers are being charged an exorbitant rate.
What is particularly unfortunate, is that many of the affected consumers are from the low-income category who are attracted by supposed low rates.
There is currently no legislation to protect consumers and the agency responsible for protecting consumers from extravagant interest rates has failed to act to protect consumers. Without a comprehensive consumer credit law, where interest rates are not only regulated but enforced, consumers will continue to suffer.
Through the Consumer Credit Act, the true annual percentage rates (APR) or effective interest rates for financing or purchase will be transparent to consumers.
There should also be a realignment of the regulations on consumer credit between government agencies to ensure that interest rates are fair and reasonable, and to further ensure that consumers are aware of the interest they are paying.
The Consumer Credit Act should be enacted for the protection of consumers. Most importantly, the act should state the limits regarding the calculation on interest rates, including late payment interest rates and any other payments.
The act should also provide strict guidelines regarding debt collection and issues of repossession.
Furthermore, there must be truth in advertising and marketing practices and lastly, the act should give more power to law enforcement agencies in dealing with credit providers.
Fomca also proposes for the Consumer Credit Act be placed under the jurisdiction of Bank Negara Malaysia as it feels the central bank has shown the greatest fitness and competency in implementing and enforcing fair interest rates.
In these challenging economic times when consumers are facing severe pressures due to the increasing costs of living and oftern forced to borrow, the Consumer Credit Act will provide protection against unscrupulous lenders who would take advantage of consumers in their vulnerable condition.
---
The writer is Fomca secretary-general.
The views expressed here are those of the author/contributor and do not necessarily represent the views of Malaysiakini.