"Be water" is sufficiently cryptic enough to be the leitmotif of the Hong Kong demonstrations. It is also the advice of the late Bruce Lee, who invented his form of martial arts, known as jeet kune do, that focuses more on practicality, speed and taking an opponent down in sheer seconds, rather than prolonged brawls.
But Bruce Lee, who was a philosophy major and graduate of the University of San Francisco, knew that not every fight can be won with an instant blow and thus, he urged his disciples or anyone who wants to practise his form of martial art, to "be water".
In other words, understand the strength of water first which is considerable. Whether water comes in a torrent, indeed as a tsunami or a tap that runs dry with nothing to give, the political philosophy of "be water" suits Malaysia just as well as it does in Hong Kong.
How is this the case? To begin with, the current government did not reach where it is by virtue of some "tsunami" triggered by the social media between 2008-2018. As early as 2004, Malaysia had witnessed a "Gelombang Biru" (Blue Wave).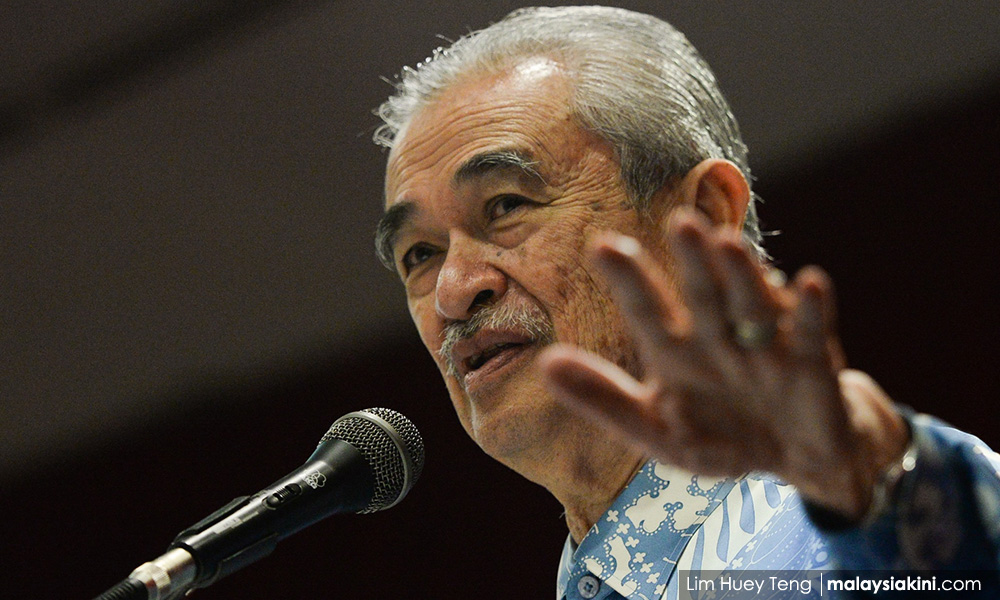 PKR was reduced to a single parliamentary seat, retained by Dr Wan Azizah in Permatang Pauh, while the then prime minister Abdullah Badawi (photo) romped home to a supermajority. The reason was simple, according to blogger Raja Petra Kamarudin - Malaysians were sick of the old Barisan Nasional, and they voted en masse to elect someone new.
When Abdullah Badawi could not perform, and he didn't, the reverse became true. The tsunami of the opposition votes came crashing in 2008.
Be it 2004 or 2008, Malaysian voters had adopted Bruce Lee's philosophy of "be water". They will wait patiently before they unleash their fury. Come circa 2019, the same characteristics are there.
If the government continues to prioritise trivial or nonsensical things like flying cars, with an ardent focus of triggering defections from the remnants of Umno and PAS, all without the need to govern well but to issue platitudes and edicts from the prime minister's office, then the tsunami that brought Pakatan Harapan to power would be a reverse riptide that has to return to the ocean (of voters) too.
As things are, 30 central banks in the world have lowered their interest rates. They are preparing for a plausible global economic recession which means an economic contraction of two consecutive quarters.
The latter hasn't happened in US and China yet, but the German economy, often known as the industrial hub of the European Union (EU), has seen a contraction of it's gross domestic product to a growth rate of 0.1 percent.
All other manufacturing productions are down by 15 to 17 percent in Germany due to the proliferation of trade/tariff/technology wars between US and China, and increasingly between South Korea and Japan.
Even the United Arab Emirates (UAE) and Saudi Arabia are not as close as before. In Singapore, the GDP growth is expected to be anything between 0.1 percent or less than 1 percent.
With the voting age now lowered to 18, the Malaysian government has to be extremely careful. The demonstrations in Hong Kong are held and organised by youths who do not want to claim any credit. If anything they are leaderless. They are following the dictum of Bruce Lee to "be water".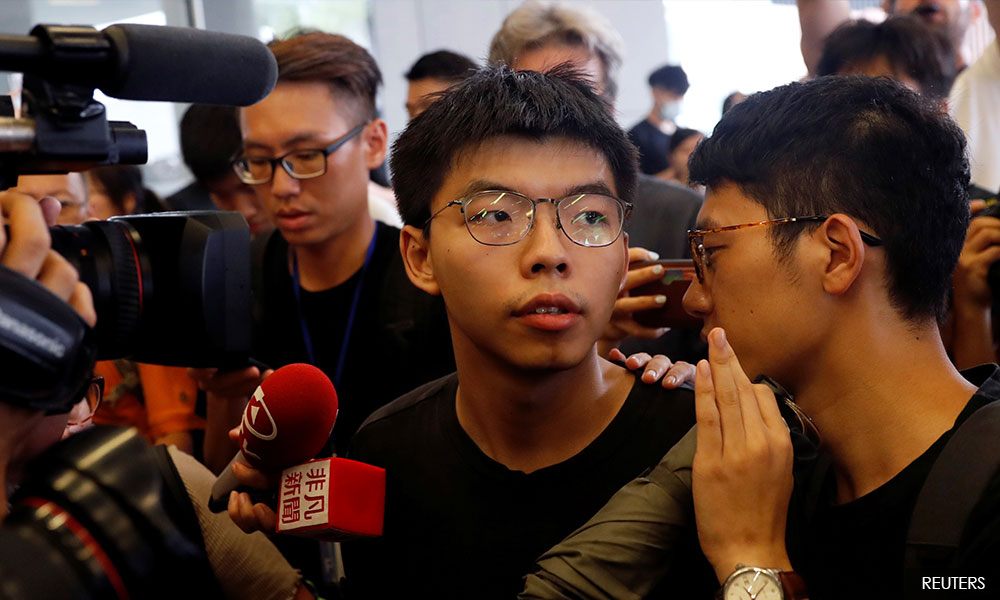 Joshua Wong (photo, 2nd right), who tried to give speeches in the rallies, was even shouted down. The demonstrators want to display the featureless and leaderless nature of the movement against China.
Malaysia can face that just as Umno and PAS had faced it before, whether online or offline. Indeed, the leaderless movement began with the Hungarian Revolution in 1956 before it was crushed by the Soviet Union. Thirty-five years later, the Soviet Union was at its receiving end which leads to its collapse.
The butterfly effect of social sciences affirmed that whatever happened in other places can happen in the same form and shape elsewhere.
As we approach the independence of Malaysia on Aug 31, it is important not to neglect the will and wrath of the people who can "be water". Serve them well and respect the people's wall of water that can come crashing down in future.
---
RAIS HUSSIN is a supreme council member of Bersatu. He also heads its policy and strategy bureau.
The views expressed here are those of the author/contributor and do not necessarily represent the views of Malaysiakini.