LETTER | In conjunction with the World Human Rights Day, Pusat Komas, Save Rivers and Jaringan Kampung Orang Asli Semenanjung Malaysia (JKOASM) are happy to express our heartiest wishes to fellow fervent human rights defenders in Malaysia a Happy Human Rights Day.
We congratulate the Human Rights Commission of Malaysia (Suhakam) for its determination to push for its annual report to be debated in Parliament. This historic event reflects not only the struggle endured by human rights organisations in Malaysia but also reaffirmed the government's aspiration and commitment to advancing the cause of human rights, which has been sidestepped over the decades.
We would like to clarify the surging inaccurate conceptions and perspectives that surfaced during the parliamentary debates that might jeopardise honest intentions of equipping this nation with fundamental human rights to its people. Human Rights Day seems an appropriate way to correct these records.
To begin with, it was reported that the International Convention on the Elimination of All Forms of Racial Discrimination (Icerd) is contrary to Article 153 of the Federal Constitution, a provision that serves to safeguard the special position of the Malays and the natives of Sabah and Sarawak.
As concisely stated by various civil societies, legal personnel, constitutional experts and academicians, Article 153 was found compatible with Articles 1 (4) and 2 (2) of Icerd, as the principal objectives of both documents is to accomplish "substantive equality through, if warranted, special temporary measures such as affirmative actions".
Thus, this often-used attack on Icerd ratification must cease. It is common for any Parliament to decide the future of any law. Once "the criteria for granting equality in social and economic spheres for Malaysians" is achieved, Parliament can relook at Article 153 if it deems necessary.
Secondly, criticism that blames Suhakam for advocating the rights of the LGBT community is religious-insensitive and it showcases lopsided views. With due respect, we would like to remind all that fundamental human rights are universal values that should not be subverted by the majorities - based on ethnicity, religion, political ideologies or any other status. LGBT communities are people, like us, belonging to our society and deserve respect, dignity and human rights.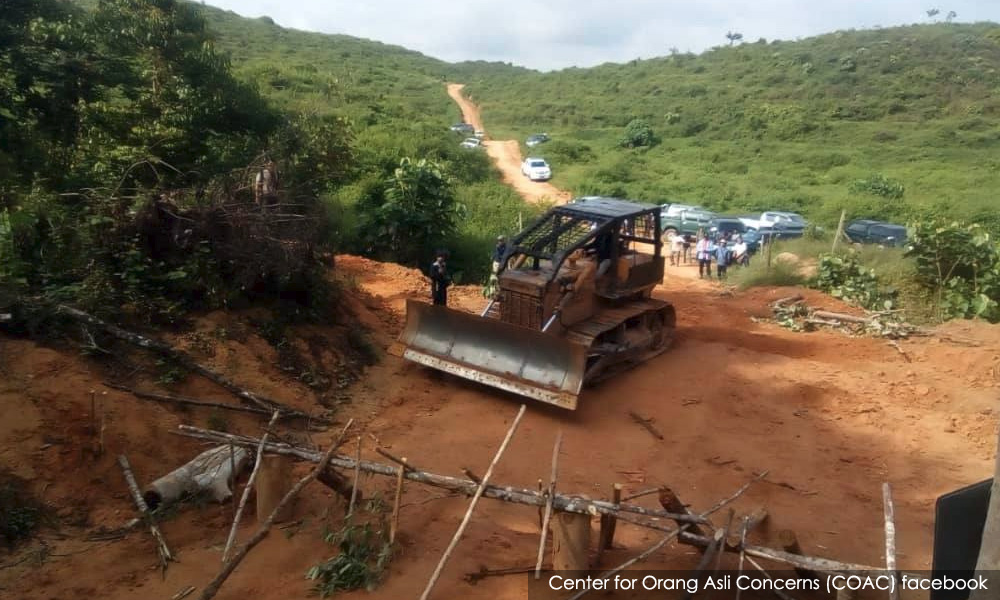 The third comment, a suggestion to entrust Orang Asli reserve land to the Orang Asli Development Department (Jakoa) as an effective measure to refrain incidents of land-grabbing seems to be a misconstrued idea, if not off-target. 
While the point of protecting customary land belonging to indigenous people is core to resolving the generational issues affecting the Orang Asli, the way forward is to adopt the principle of self-determination as necessary for any formulation and implementation of changes to the law, policies and practices impacting their communities. 
The role of Jakoa's function must be readdressed to its original role as a service agency for the Orang Asli community by replacing the unilateral power now bestowed upon them by law.
The fourth question, citizenship or documentation issues that render millions stateless, especially the children in Sabah and other parts, is an important point that must be addressed. The complexity of these issues is further entangled as most of these undocumented children are born out of wedlock, parents are without documents, delayed registration of birth and other historical realities. 
It is time to resolve the crucial documentation issues if we want to ensure education, health, et cetera, especially for the children. It is a long-overdue move needed to protect the rights of the children.
Therefore, Pusat Komas, Save Rivers and JKOASM hope this significant achievement of the Suhakam and Pakatan Harapan government debate would not be a fleeting wind but a trajectory in strengthening the aspects of human rights in every level of society.
Happy Human Rights Day.
---
The views expressed here are those of the author/contributor and do not necessarily represent the views of Malaysiakini.