LETTER | From this month onwards, the number of Covid-19 cases will no longer be reported daily. Unlike before, these figures no longer raise alarm bells.
Does this mean that Covid-19 is no longer deadly? If so, can we now relax and let our guard down?
A comparison would be in order. In the 12-month period after Jan 25, 2020, a total of 183,801 cases were registered. But 246,085 cases were recorded in just one month in April 2022.
Yet the authorities have decided to discontinue reporting of daily cases from May 2022.
Anyone falsely believing that Covid-19 is no longer deadly ought to look at the grim statistics. After Covid-19 was first detected in Malaysia on Jan 25, 2020, there were only 678 deaths in the first 12 months when no one in the country was vaccinated.
Last month alone, there were 608 deaths. Earlier, 3,452 people died in the first quarter of this year. This came after most adults in the country were fully vaccinated.
Tragically, 30,727 people died from Covid-19 last year, at an average of 2,560 per month or 84 per day.
Patients that survived may continue to suffer from post-Covid-19 symptoms that could include fatigue, headaches, shortness of breath, loss of smell, distorted smell, muscle weakness, low fever and cognitive dysfunction, as long Covid can affect nearly every organ system.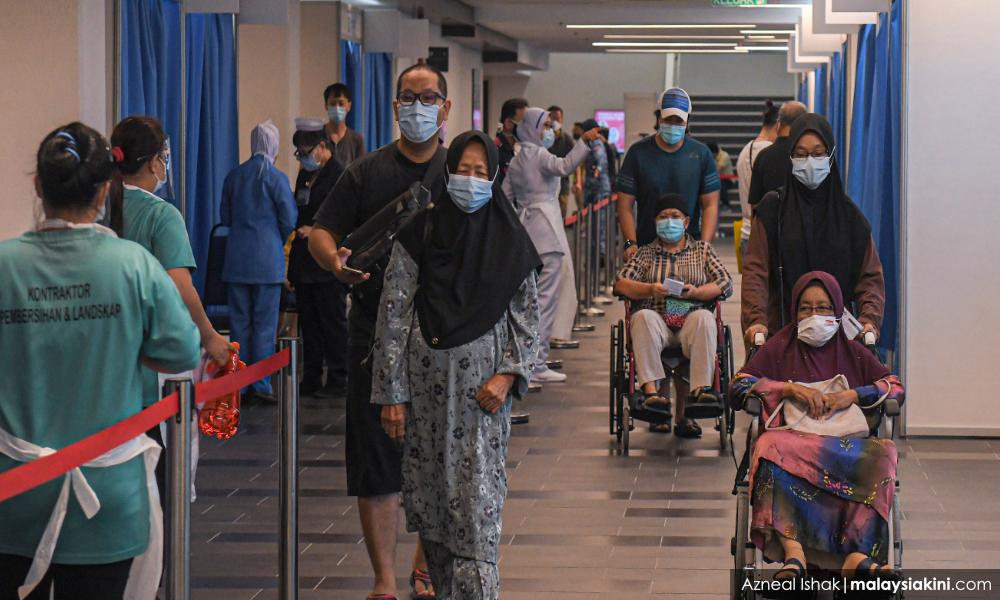 It would be wise to take all necessary precautions, especially when dining in. Many patrons are quick to remove their masks to chat loudly and laugh heartily while waiting for food or drink to be served, and even while eating or drinking, and continue long after finishing their meals.
As for me, I will not remove my mask until the food is served and put it back on as soon as I finished my meal. I would also leave the eatery in a hurry, especially when there are customers waiting for a table. Also, I always avoid restaurants that are crowded or poorly ventilated.
Although a mask is not mandatory when walking along the five-foot ways or beside a street or road, I would prefer wearing a mask so that I do not have to give passers-by a wide berth.
However, I have never worn a mask while jogging or cycling daily for an hour before sunrise.
From May 1, individuals are no longer required to check in using the MySajahtera, but premise owners would be required to check visitors' risk status on the app and to deny entry to those categorised as high-risk Covid-19 positive cases and those under quarantine.
Understandably, business owners are against this move and some described it as the most ridiculous standard operating procedure the government has introduced.
Instead of putting the onus on the owners, it should be an option with owners granted the authority to bar risky visitors.
Lest we forget, our country is only in a transition phase to endemic and has not yet entered the endemic phase.
Hence, we must learn to live with Covid-19 by adopting public health measures to protect ourselves, our families and our community.
---
The views expressed here are those of the author/contributor and do not necessarily represent the views of Malaysiakini.