LETTER | World over, the children observed Mother's Day 2022 in many a meaningful manner.
Malaysians, too, shared their admiration and gratitude for their mothers, with messaging to cake cutting and to having a merry meal with their beloved mothers.
For a country whose leadership proclaimed 'Keluarga Malaysia' as the credo to heal a badly wounded nation, all that we saw was a personal and private Facebook posting by the prime minister to commemorate this sacred day that goes beyond race, religion, social status and means.
How could Prime Minister Ismail Sabri Yaakob with his over 70-member cabinet ever miss this golden opportunity to mark Mother's Day with significance?
At a time when the nation bleeds with multiple injuries affecting our political stability, social harmony, economic and environmental balance or advance, Mother's Day celebration at a national level would have been a perfect and much needed timely balm.
For a country that is increasingly seeing a growing population of single mothers, would it not have made more meaningful sense for the Ministry of Women, Family and Community Development to organise a nationwide event to return the pride, dignity and honour of all our struggling single mothers?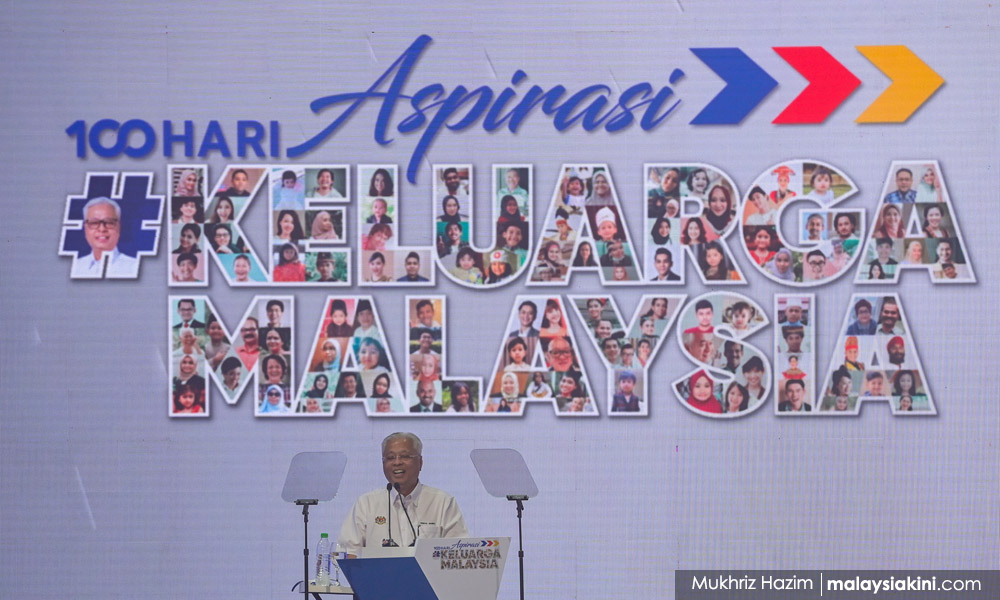 For a government that trumpets 'Keluarga Malaysia' as the miracle balm to unite us and inject social development beginning with the family unit, should it not have seized on this globally celebrated event to give mothers the recognition of their rightful role, dignity and duty in nation-building?
In the first place, why did the prime minister himself not make a national address to all mothers in Malaysia but instead chose to seemingly inspire the young through his Facebook messaging where he echoed his own mother's sacrifices?
All else is but a mere political facade
Indeed, for as long as our leaders fail and continuously keep failing in making social development progress with creative, meaningful and believable actions, all else is but a mere political facade that can only collapse like a stack of cards.
The government could have announced on Mother's Day a formidable policy on how the country will support, assist and value single mothers, especially since we know that economic hardships and social discriminations are aplenty against single mothers in the country.
Schools could have been reined in to organise nationwide storytelling, poetry writing, etc, to accentuate the culture of honouring and valuing mothers.
Mosques and other places of worship should have been officially encouraged to hold events at the local community levels to mark Mother's Day.
Businesses should have been encouraged with special incentives to promote Mother's Day at their premises to help create a festive air to further emphasise the significance of this one special day in the year.
All of these would have helped Ismail Sabri to earn more believable traction for his national thrust of 'Keluarga Malaysia'.
Unfortunately, he didn't.
Sadly too, his 70-member cabinet didn't.
In fact, even the specific ministry did let down all mothers in the country.
It is yet another sad chapter of the many things not going right in the country these days.
The views expressed here are those of the author/contributor and do not necessarily represent the views of Malaysiakini.