LETTER | The highly successful post-Raya social gatherings in opposition-controlled fortresses and the historic Unity Government Convention at Dewan Merdeka, an Umno stronghold, have proven to be the booster shots for a nation struggling with the virus of political divisiveness and undermining instability.
Indeed Anwar Ibrahim has injected a perfect dose of enthusiasm and hope among the tens of thousands of citizens who were able to physically partake in these events.
Millions more are soaking in the news and reports and social media postings of the vibrations felt among those present in Kedah, Kelantan, Terengganu, and at World Trade Centre Kuala Lumpur.
What is undeniable is, the 10th prime minister of Malaysia together with his team of able and determined members in government have delivered the panacea that should free unreformed citizens from the tentacles of evil politicians.
These well-strategised events are indeed like a booster against the persistent virus of racist and religiously divisive politicking that was going ballistic in a desperate attempt to floor the unity government.
This booster shot must work effectively. And of course, the imperatives rest heavily on the charismatic, visionary reformer, Anwar.
Credit must be given to Deputy Prime Minister Ahmad Zahid Hamidi of Umno. Despite a pressing, depressive legal battle haunting him, he has toiled hard to strengthen the unity government for the sake of nation-building.
Shame on those who fell off the rails owing to their own greed for power.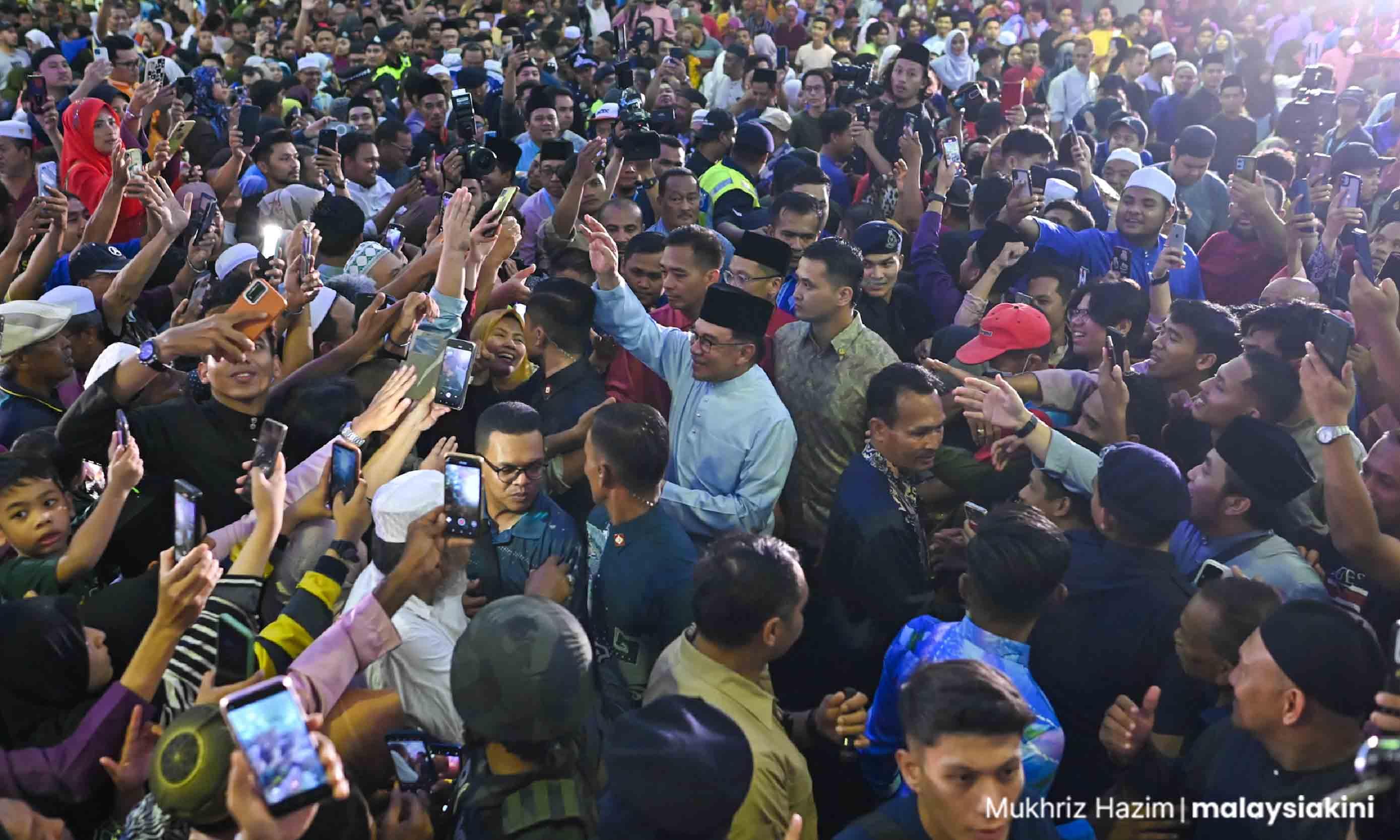 Yes, without reservation, the tens of thousands of citizens who gathered at the national Raya open houses and at the convention in the federal capital have sealed the future of Anwar and his team and also sent a piercing siren call to those harbouring plots to finish off the unity government.
With these booster shots, Malaysians are now ready to pump adrenalin into their march to create moderate Malaysia.
Moderate Malaysia - armed with the antidote Madani Malaysia - will and must now take our beleaguered country out of the dump to be stationed on competitive and progressive grounds economically, socially, politically, and in protecting our environment.
Indeed we are on course as a nation of people.
Surely all those on the opposition deck still scheming poison broths must be sweating profusely.
But there is still time for renunciation and turning over as Anwar's inclusive politics is the password to help rebuild Malaysia.
---
The views expressed here are those of the author/contributor and do not necessarily represent the views of Malaysiakini.