She may still be a teen but Manohara Odelia Pinot is clearly mature beyond her years.
Married at the aged of 17, the French Indonesian claimed to have been raped, kidnapped and abused by her 31-year-old Kelantan royal husband.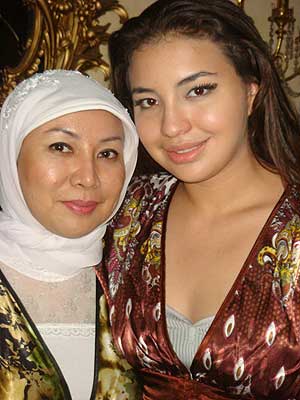 Having made a dramatic escape last month, Manohara has since shot to fame in Indonesia and was offered the starring role in a soap opera by Jakarta film production house Sinemart.
Last week, she took time out in between shoots at a studio in private television channel RCTI and to talk to Malaysiakini.
And while waiting for Manohara, her feisty mother Daisy, who accompanied her daugther to the TV studio, also gave a 60-minute interview.
Part 1
Manohara's mom tells her side of the story
VIDEO: Part 1 l 30 mins
Part 2
Ops Manohara: Plan hatched and executed in S'pore
VIDEO: Part 2 l 25 mins
Part 3
Manohara: No, I don't love the prince
VIDEO: Part 3 l 14 mins
Part 4
My ordeal makes me wiser and stronger
[Video to follow]