KINIBIZ The recent spate of acquisitions being made by Felda and its 39 percent-owned subsidiary Felda Venture Global Holdings (FGV) has raised eyebrows both in terms of the choice of assets and in terms of valuation and price being paid.
The latest venture to have been announced by Felda is the acquisition of the Grand Plaza Service Apartments for 98 million pounds (almost RM497 million) in London, United Kingdom.
It was the second property purchase for Felda in September, after it announced that it had bought the four star Grand Borneo Hotel, located in Kota Kinabalu in Sabah for around RM86 million.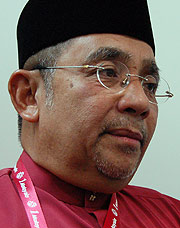 This foray into the world of tourism comes after the Felda announced the surprise acquisition of Bursa listed Iris Corp for RM110 million, just last month.
Felda has indicated that its newly formed investment arm Felda Investment Corporation will take charge of its shareholdings, as well as manage its eight hotel properties spread out across Perak, Terengganu, Negeri Sembilan, Sabah, and now in London.
Chairperson Isa Samad ( left ) has on more than one occasion suggested that it will be important for Felda to diversify its plantation portfolio, which is now heavily tied to the ups and downs in the international crude palm oil market.
Go to KiniBiz for more .