After 14 years of operation, Malaysiakini has finally found a permanent home - last month, the company purchased an industrial building that will serve as its new office beginning next year.
The building - located in PJ51 Business Park, Section 51, Petaling Jaya - will allow Malaysia's first and only independent news website to move to the next level in delivering information to Malaysians.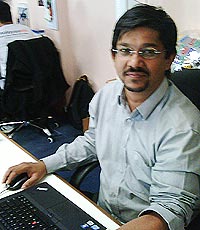 "To grow, Malaysiakini needs a stronger foundation. Like a tree, this new building will help Malaysiakini plant deeper roots so it can be more stable as we seek to reach greater heights," said Malaysiakini CEO Premesh Chandran (right).
The building - to be known as @Kini - will provide room for Malaysiakini to expand in the coming years, with ample workspace, meetings areas, training rooms and video studios.
"It will offer better facilities for Malaysiakini's hard-working team - the true heroes who help deliver the news and views that matter," said editor-in-chief Steven Gan.
Gan said with this new home, Malaysiakini need not constantly worry about being evicted by landlords who can sometimes be easily spooked by the authorities.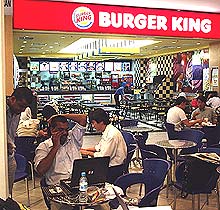 In 2004, Malaysiakini was given an eviction order by its landlord in Bangsar Utama after the website was raided by the police.
After a long battle, Malaysiakini eventually moved to its current premises, also in Bangsar Utama. Due to the hasty relocation, journalists and editors had to work from a fast-food joint in a shopping mall for about one week.
Malaysiakini aims to make a sizable portion of @Kini open to the public.
"We envision regular forums, dialogues and movie screening to encourage public participation on burning issues. By opening our doors, we believe we can build something great - together," said Premesh.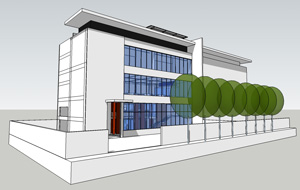 The building (right) will also have the country's first live webcasting centre, where public forums and discussions can be held with audience participation, both at the venue and over the Internet.
KiniTV, the Internet TV arm of Malaysiakini, will be constructing a multi-purpose studio that uses the same broadcasting system of the "American Idol" shows.
It will be implementing the "Open Studio" concept by welcoming civil society groups and people's organisations to broadcast their programmes, as well as providing new media training.
Your support needed
@Kini was purchased at the price of RM6.1 million. Inclusive of renovations, duties and fees, the total cost is estimated to be around RM7 million. Malaysiakini plans to pay RM1 million in cash upfront and seek RM3 million in bank financing.
To alleviate the burden, Malaysiakini is looking to its supporters to raise RM3 million in the next two months through its "Buy a brick" campaign.
Contributions of any amount are welcome but every supporter who contributes RM1,000 will get RM1,000 worth of subscription and advertising on Malaysiakini, as well as a brick with his or her name etched on it.
These bricks will be used to build an "appreciation" wall that will become a permanent feature in Malaysiakini's new building.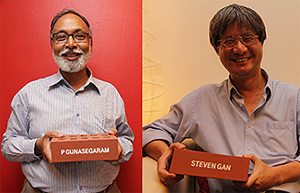 "Buy a brick and help build a home for independent media," said Gan, in appealing to Malaysiakini's supporters.
Malaysiakini targets to get 1,000 people for the RM1,000 bricks. It is also looking for corporate sponsors of either RM25,000 or RM50,000. They too will get prominent recognition in the building as well as an equal amount of advertising space on Malaysiakini in return.
"It's a great way for individuals and corporations to show their support for independent media," said Premesh.
The "Buy a brick" campaign kicked off today with RM42,000 already raised among Malaysiakini staff and their friends.
For more information on the building and how to support Malaysiakini, please visit building.malaysiakini.com.