SPECIAL REPORT Kuantan is once again on the environmental centre stage as it becomes inundated by red dust from a bauxite rush.
But unlike Kuantan's struggle against the Lynas' rare earth processing plant just five years ago, the latest environmental controversy has not spawned any significant protest movement, even though it has persisted for almost two years.
This is despite the environmental threat being more visible and apparent, as local resident Wong Chun Yuan, who is also the state's PKR Youth chief, puts it.
"With Lynas, it was about the risks (of environmental pollution) but with the bauxite, we are already seeing the effects now," he said.
The dust from bauxite excavation carries heavy metals, which can be detrimental to the health in the long term.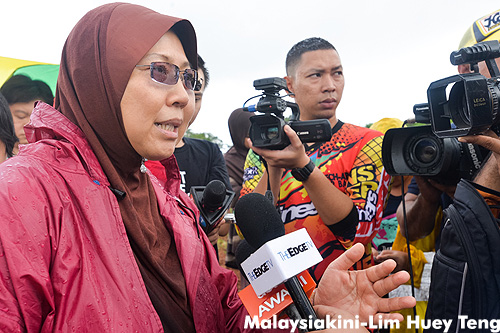 Kuantan MP Fuziah Salleh ( photo ), who was a key figure in jumpstarting the movement against the rare earths refinery Lynas, admitted that she was struggling to find the groundswell for support in the latest bauxite issue.
"It all boils down to greed," said Fuziah.
While the Pahang government has allowed state lands to be dug up for bauxite-rich soil, local residents have also willingly allowed their lands to be dug up for similar purposes, as runners promise them lucrative returns.
Overnight millionaires
One such example are the settlers of Rancangan Tanah Pemuda (RTP) Bukit Goh, whose forefathers have worked the land for over four decades but their children now find an opportunity to become instant millionaires by allowing their oil palms to be uprooted.
The RTP - an initiative started out in 1971 by the Pahang government - is similar to Felda, where settlers were granted 10 acres of land for cultivation.
RTP Bukit Goh is approximately 16km away from the Kuantan city centre.
Today, the landowners there are being offered an average of RM9 for every tonne of bauxite-rich soil from their land.
While the sum may seem meagre, a 10-acre plot can be dug to a depth of around 10 feet on average, which translates to a volume of approximately 120,000 square metres.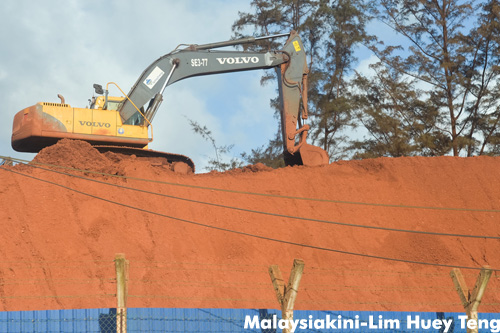 Depending on the type of soil and its wetness, between one and 1.8 tonnes of soil can be raised from every cubic metre, which will earn the landowner between RM1 million and RM2 million.
"I told the village folk not to allow their land to be dug up like this. They will not be able to cultivate on those plots again and the hundreds of thousands of ringgit they get will not be worth whatever illness they or their children may suffer from.
"But they told me this is their chance to become rich; so why am I trying to stop them?" lamented Fuziah.
Most settlers in RTP Bukit Goh have jumped on the bauxite bandwagon and people like 37-year-old Salwani Tajuddin and her family, are among the few exceptions.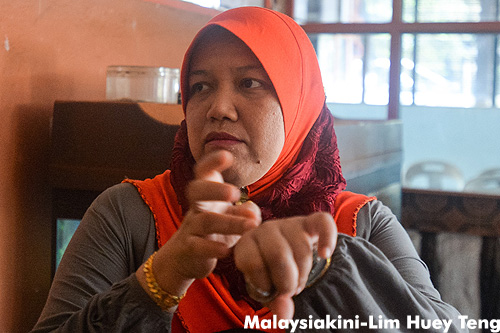 Salwani's (photo) home sits along Jalan Bukit Kuantan, the main road used by thousands of lorries every day to ship bauxite-rich soil to the port of Gebeng.
Both sides of the roads are now littered with dead oil palm trees, the leaves shrivelled as they are covered by thick layers of red dust.
Beyond the thin layers of trees by the roadside, excavators can be seen digging up the soil inside with uprooted oil palm strewn across the landscape.
'Stacks of cash laid in front of us'
"We are suffering here... my children are not safe when they go out and play. None of us are safe when we go out," said Salwani, as she wiped thick layers of red dust on the table outside her house.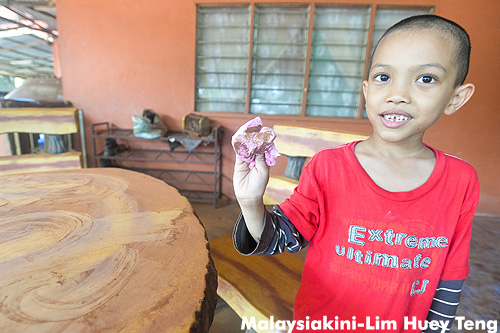 She said her four children have also suffered from respiratory and skin ailments since the excavation for bauxite began, all around her land.
Salwani, who runs a coffee shop outside her house, has had to renovate her stall to be fully covered with windows as no one would visit due to the dust.
Having to bear with such a toxic environment with nothing to gain, the lure of jumping onto the bauxite bandwagon in exchange for hundreds of thousands of ringgit can be tempting.
"A Chinese 'datuk' came and assured us we would be rich. He put stacks of cash in an envelope on our table.
"My dad wanted to give in but we (children) said 'No'. The money they give us can only last a few years, then our land will be unusable," she said, adding that her family makes around RM5,000 a month from the plantation.
Since last month, every home in the area is now being paid RM500 a month by the bauxite runners in a bid to placate their anger.
Border villagers torch bauxite lorries
But several kilometres down Jalan Bukit Kuantan, across the Pahang border, the anger has boiled over with local villagers resorting to burning bauxite-carrying lorries.
Lorry drivers are required to use this route as it goes around Kuantan, avoiding major population centres, but they have to briefly cross into Neram, Terengganu, on their way to Gebeng Port in Pahang.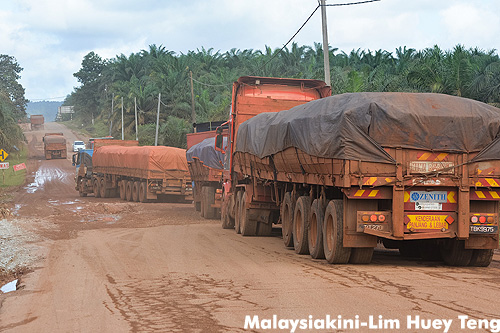 Villagers who reside on the Terengganu side of the border have nothing to gain from the bauxite rush but find their asphalt roads littered with craters and gradually being transformed into dirt roads as thousands of lorries pass them.
"This is where most of the lorry burning happened," said AIdil Haryman Mat Noor, Fuziah's aide who brought the media to the location.
For the lorries, it is a mad rush as they are paid according to the amount they can transport, with drivers making up to RM150 for a 30-tonne trip, or up to RM450 if they have their own lorry.
This has led to non-compliance with road regulations, and on occasions, accidents with local villagers, prompting anger and attacks on lorries and their drivers.
Gangs oversee bauxite supply chain
However, any such incidents at any stage of the bauxite supply chain are quickly addressed by runners, whom the local community have come to call "tonto".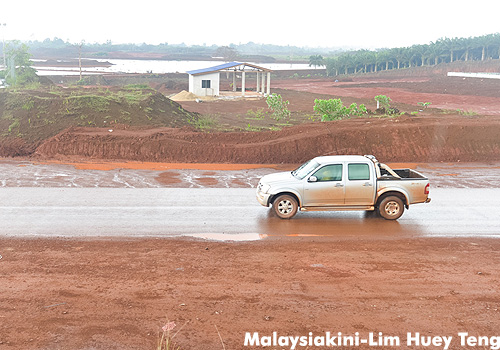 "They are hired gang members to ensure the smooth running of the bauxite activities until they reach at the port," said Aidil.
These "tonto" are easily recognisable by their heavily-tinted four-wheel drive vehicles and they did lurk around in a vehicle when members of the media went with Aidil to survey a bauxite excavation site.
However, the vehicle quickly fled when the media started to photograph and record videos of them.
Despite the alleged involvement of gangs, these "tonto" appear to only be interested in keeping the bauxite supply chain going and have steered clear of the local communities.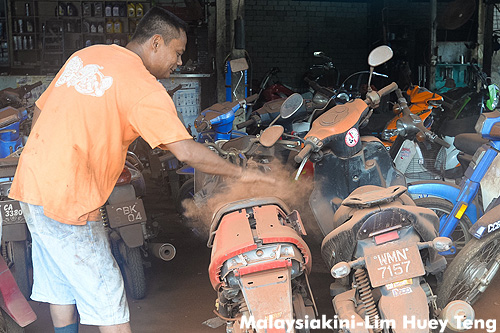 The bauxite excavation activities have mostly taken place on the outskirts of Kuantan, away from the eyes of urban dwellers who only have to put up with the occasional dusty roads when they go beyond the city.
But activists have warned that the bauxite excavation taking place upstream risks contaminating the city's water supply for Kuantan's population of 700,000.
Also, the excavation has increasingly expanded, coming nearer to major population centres, such as Beserah.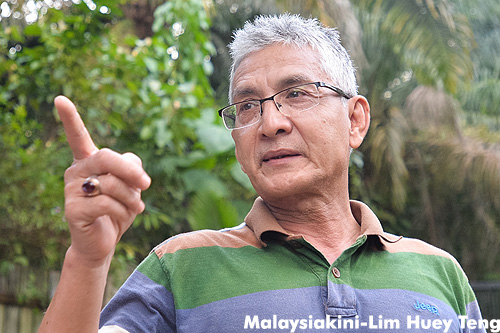 Abdul Rani Abdul Rahman, 60, had hoped to enjoy his retirement atop a lush green hill in Beserah, only to find illegal bauxite excavators forcing their way into the jungle for bauxite.
"They even illegally excavated my nephew's land that I am taking care of. When I complained, they said it was a mistake.
"Then a bauxite runner offered me RM10,000 if I help set up a meeting between him and my nephew so he could work out a deal to excavate the land," said Abdul Rani.
Villager resort to extorting lorry drivers
However, Abdul Rani would not have any of this, and even barred the excavators from using the road on his nephew's land.
Abdul Rani (photo) added that the bauxite runner then offered RM1 per tonne to use the road but he rejected the offer.
Che Long Che Ali, 63, who lives a stone's throw away, is less fortunate, as the main road into the jungle passes right in front of his house.
Lamenting how the dust had caused fruit trees in his orchard to die, Che Long also admitted to extorting the lorry drivers.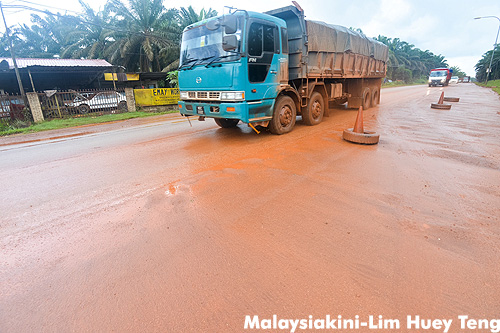 "I stop the lorries and tell them to pay up, if we don't take (from them), then we are stupid," he said, adding that they would always comply as they did not want to offend the local community.
The bauxite rush has brought new wealth to some in Kuantan but it has also given rise to the ugly side of people as greed, extortion and violence gain a foothold.
"When the state government refuses to act, eventually people take matters into their own hands and I fear what may happen," said Fuziah.
National Resources and Environment Minister Wan Junaidi Tuanku Jaafar had on Dec 4 met Pahang Menteri Besar Adnan Yaakob to negotiate a moratorium on bauxite activities, pending stricter regulations, but the meeting failed to produce any results.
Despite the uphill battle, Fuziah said she is working to form a coalition of NGOs and experts to take on the bauxite activities.
Tomorrow: Part 2 - How the bauxite rush is taking a toll on Kuantan's future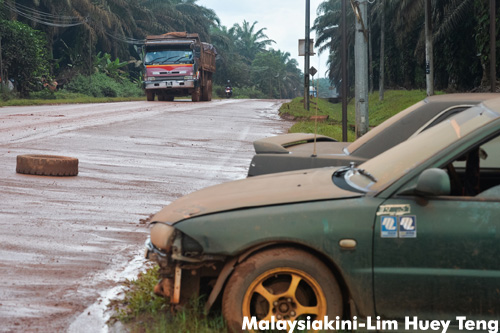 ---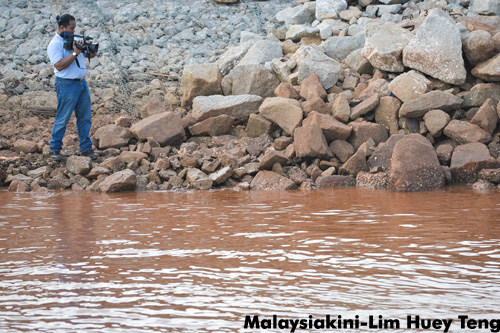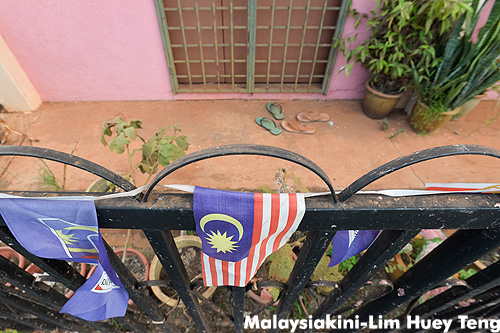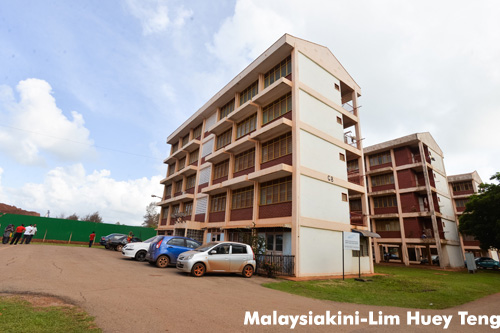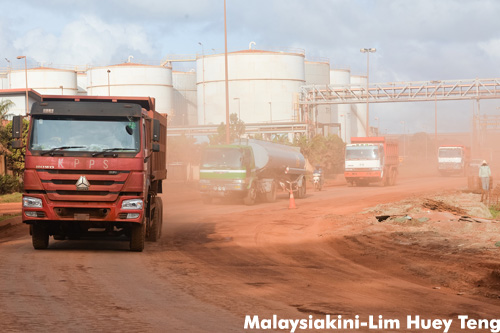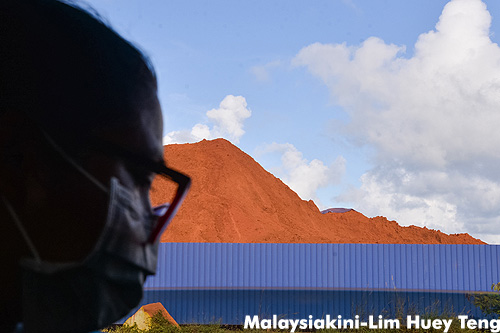 ---
NIGEL AW is a member of the Malaysiakini Team.