KINIGUIDE Penang Chief Minister Lim Guan Eng and his bungalow have been hitting the news for the last week.
How did it start, what do we know and what don't we know?
Malaysiakini sifts through the noise and puts together a brief guide on the Jalan Pinhorn bungalow row.
The allegation
Tasek Gelugor MP Shahbudin Yahaya of Umno last Thursday dropped a bombshell in Parliament, insinuating that Lim was involved in corruption.
Shahbudin accused Lim of purchasing a bungalow from Phang Li Koon at below the market price. Which isn't all that serious, nor a crime.But what made the allegation serious was that Shahbudin linked it to the state's government sale of land in Taman Manggis to a private company in 2012, which BN also claimed was sold at below the market price.
If a chief minister indeed gets a bungalow at a cheap price, in exchange for selling state land at a cheap price, then there likely is a case for the Malaysian Anti-Corruption Commission (MACC) to investigate.
But, are there any merits to allegation in Lim's case? Malaysiakini will explore this shortly.
Let's look at the Taman Manggis land first, because the bungalow in isolation is not an issue.
What is the Taman Manggis land?
The 0.4-hectare plot was sold for RM11 million to Kuala Lumpur International Dental Centre Sdn Bhd (KLIDC) in 2012.
Prior to the sale, Lim had offered Gerakan to purchase the land for RM22 million, after the BN member party claimed that the land was worth double the price.
However, Gerakan failed to come up with the money to complete the transaction.
The Penang Island Dental College is expected to take up residence on nthe site, which will include a 200-chair dental hospital, resource centre, hostel and recreational facilities.
Why is BN linking bungalow to Taman Manggis land sale?
The original bungalow owner, Phang, does not have any interest in KLIDC, which purchased Taman Manggis land, so why is BN trying to link them together?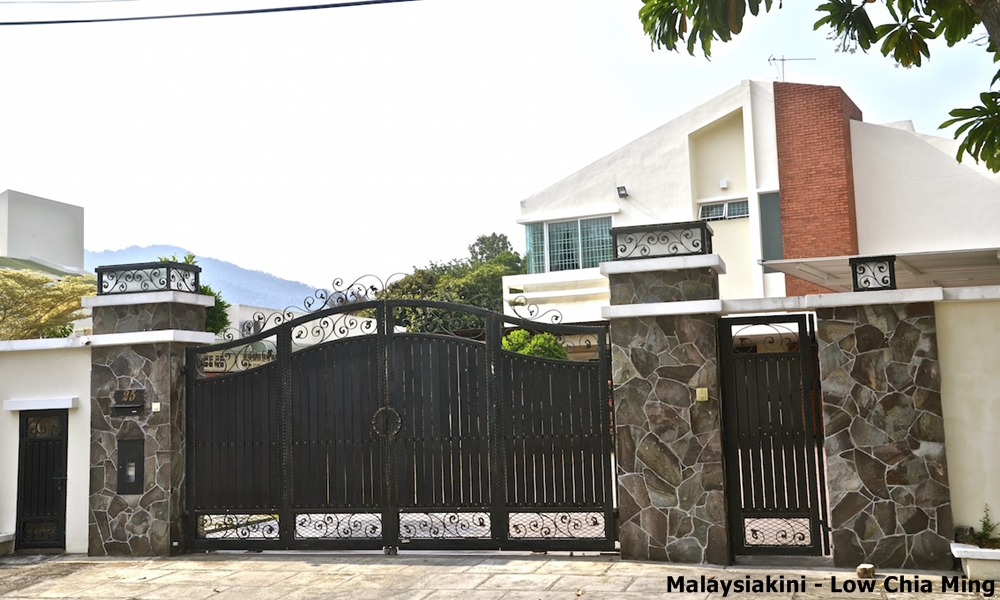 While there is no direct link, Umno blogs have suggested an indirect link to Phang's business partner as the majority stakeholder in KLIDC.
According to documents from the Companies Commission, Phang is the co-director of Windbond Management & Consultant Sdn Bhd, holding a 20 percent stake.
Her partner in the company is Tang Yong Chew, who controls the remaining 80 percent of the company.
Tang also the majority shareholder of KLIDC, which bought the Taman Manggis land, holding a 60 percent stake in the dental company.
Is this a smoking gun? Not quite. Lim pointed out that the Taman Manggis land was sold based on open tender.
Furthermore, Lim was not part of the tender committee, which was chaired by the state secretary, which awarded the bid.
So, while there is an indirect link between Phang and KLIDC, there is no evidence to show that Lim had used his position to sell state land cheaply, or was even involved in the deal.
The bungalow - sold at below market price?
Back to the much talked about bungalow at 25, Jalan Pinhorn in Green Lane.
Lim bought the 10,161.13sq-ft property on July 28 last year for RM2.8 million, at or RM275.56 per square feet.
The previous owner, Phang bought it at RM2.5 million, or RM246psf, on Sept 27, 2008.
She had renovated the property and later rented it to Lim for six years at RM5,000 a month.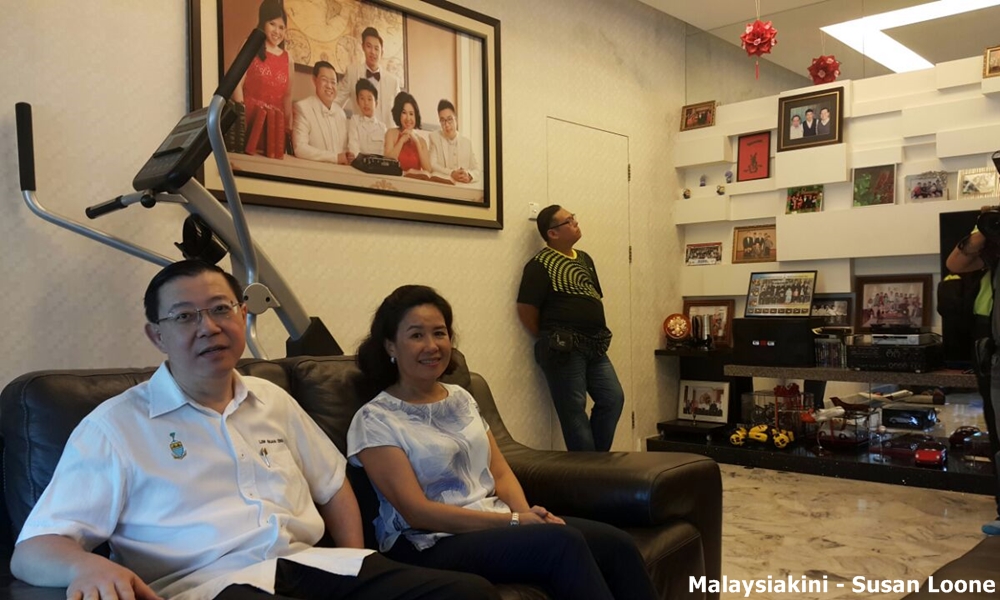 Umno blogs have compared Lim's purchase to a another newly-renovated property on Jalan Pinhorn, which has a plot size of 4,983.690sq-ft and was sold for RM3.6 million or RM 722.36psf in 2014, to claim Lim's purchase was way below market.
If the 2014 transaction is to be a benchmark, Lim's property should be worth more than RM7 million.
However, that is likely an exaggerated figure as the bungalows on Jalan Pinhorn vary starkly, from the rundown to the posh ones, thus the price can also vary widely.
However, Penang Umno Youth chief Rafizal Abdul Rahim submitted a document to the MACC on Monday, in which he claimed showed Lim's unit to have been valued at RM4.27 million.
Rafizal claimed the document was a copy of the property transfer assessment declaration from the Inland Revenue Board.
If the document is authentic, then the property Lim bought was indeed a good deal.
However, the transaction alone, without any quid-pro-quo, does not constitute an offence.
Phang, in a statutory declaration yesterday, stressed that she had no interest in the government and no part in the management of KLIDC.
She also praised Lim as Penang chief minister and said she had no regrets selling the property to Lim.
Here is what we know, in brief.
(Editor's note: Click on the cards to flip them)