DAP veteran Lim Kit Siang believes it is time for Prime Minister Najib Abdul Razak to state which version of the source of the RM2.6 billion donation that was deposited into his personal accounts is true.
Lim pointed out how there have been numerous and even conflicting versions about the source of the deposits since the expose by The Wall Street Journal in July last year.
The latest version, said Lim, is from Department of Special Affairs (Jasa) director-general Mohd Puad Zarkashi who told students in Canberra, Australia, that Najib had "Bank Negara documents" to approve the transfer of the money (RM2.6 billion) into his personal accounts and that he had discussed it with the Bank Negara governor.
Apart from Puad, Lim cited Tourism Minister Nazri Abdul Aziz who had, in August last year, said that the donation was from a "brotherly nation".
Four days later, Umno Kuantan division chief Wan Adnan Wan Mamat said the RM2.6 billion was from Saudi Arabia as a form of "appreciation" of Malaysia championing Islam and fighting terrorist group Islamic State (IS).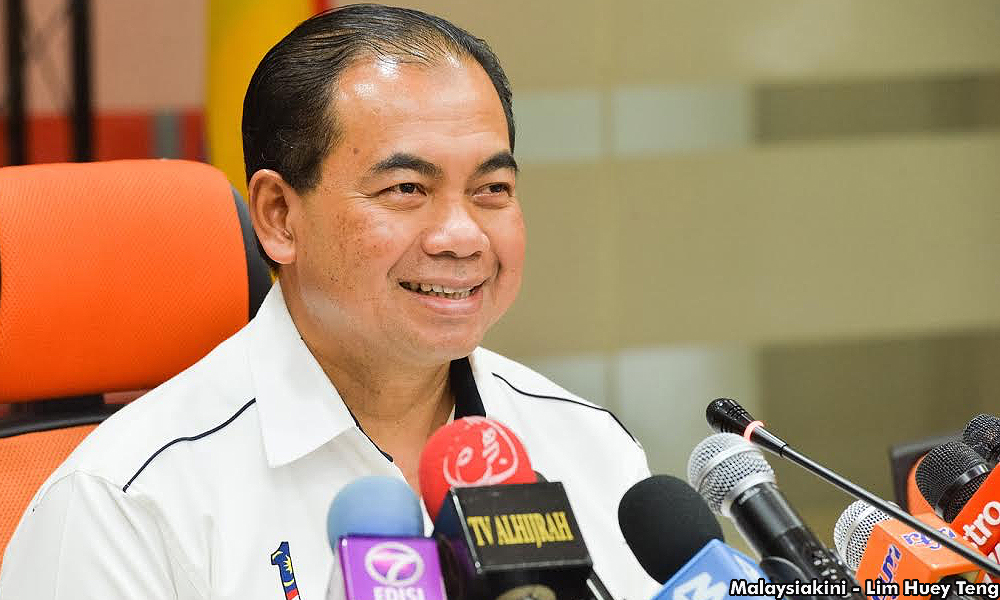 "But on Aug 22, Deputy Transport Minister Abdul Aziz Kaprawi (photo) said the donation came from their 'Muslim friends in the Middle East' to help Umno fight DAP in the general election (and) later that same day, (Deputy Prime Minister) Ahmad Zahid (Hamidi) said he met the donors' representatives who informed him that the fund was in appreciation for the government's efforts in countering terrorism, and to help BN maintain Malaysia's status as a Sunni Muslim country," Lim said.
The British Broadcasting Corporation (BBC), he added, had quoted an unnamed Saudi source as saying that the money was donated to help the prime minister win the last general election and counter potential Muslim Brotherhood influence in Malaysia.
"Can Najib now confirm which one, or several, of these versions are true and correct and which are untrue and incorrect?
"In particular, whether he can confirm that the 'donation' was made in appreciation of Malaysia's 'fight against the Islamic State' and how this could be so when the Islamic State only came into existence in mid-2014, while the RM2.6 billion donation was made in March 2013?"
Lim also urged Najib to reveal whether the total deposits into his personal bank accounts was RM2.6 billion or RM4.2 billion.
The Gelang Patah MP said the questions of where the sums of money had come from and where they had gone would continue to haunt not only Najib but the Malaysian public as well.
"It is an eloquent indictment of the failure of the Public Accounts Committee (PAC) under chairperson Hasan Arifin to get to the bottom of the 1MDB scandal.
"Will the PAC under Hasan re-open and continue investigations into the unfinished inquiry into the 1MDB scandal?" Lim asked.