US financial daily The Wall Street Journal (WSJ) claims that Bank Negara Malaysia wrote a letter confirming that Good Star Limited was owned by tycoon Low Taek Jho, better known as Jho Low.
This contradicts the government's assertions that Good Star Ltd, which has since been dissolved, belonged to former 1MDB joint-venture partner PetroSaudi International.
A copy of the letter was tweeted by WSJ and re-tweeted by its Asia chief editor Tom Wright this morning.
However, Malaysiakini is unable to report its contents as the letter has been marked 'classified' due to prohibitions under the Official Secrets Act 1972.
The status of Good Star's ownership is important because it will determine whether 1MDB's funds had been siphoned away or that it was indeed used for investment.
1MDB had sent US$1.83 billion abroad for its joint-venture activities with PetroSaudi but US$1.03 billion of this sum was diverted to Good Star.
The diversion would not be an issue if Good Star was owned by 1MDB's joint-venture partner PetroSaudi, as claimed by the government, but would raise serious concerns if it is owned by individuals or entities unrelated to the joint-venture - in this case, Jho Low, as claimed by WSJ.
PetroSaudi had previously refused to confirm the actual ownership of Good Star.
According to the WSJ report today, the Bank Negara letter, dated April 6, was addressed to Public Accounts Committee (PAC) chairperson Hasan Arifin.
"Mr Hasan also didn't inform the parliamentary committee of evidence from a senior central bank official - transmitted in an April 6 letter to Mr Hasan - that US$1 billion (RM4.06 billion) in 1MDB funds had been transferred to an offshore company owned by a close associate of Mr Najib (Jho Low)," it reported.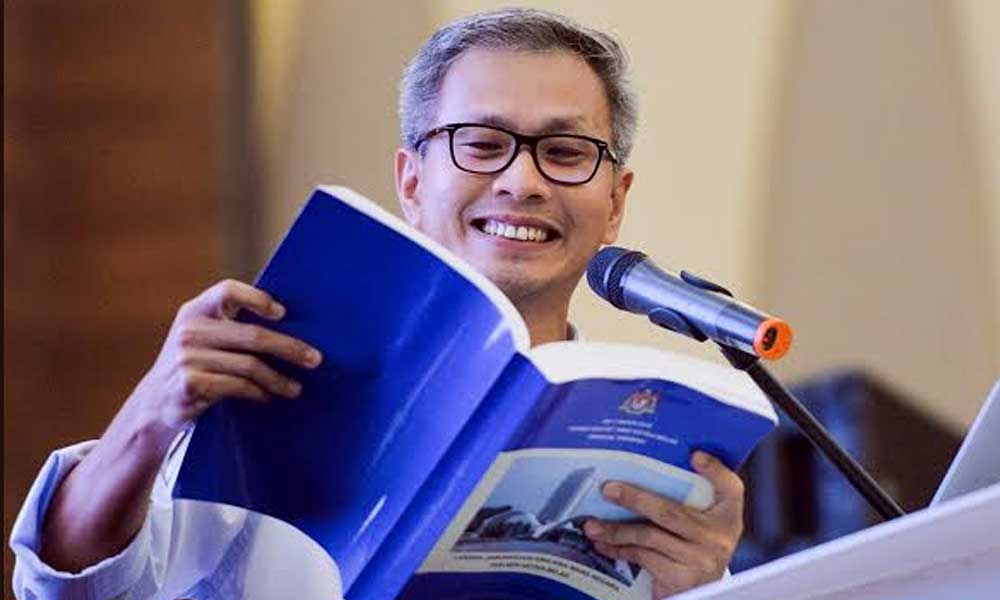 It attributed the above statement to Petaling Jaya Utara MP Tony Pua (photo) and an unnamed member of the ruling party in the PAC.
"They said Mr Hasan never shared with the committee any of the contents of the letter, a copy of which was reviewed by the Journal," the report said.
Pua is one of the 14 members of the bipartisan committee. Jho Low is an associate of Najib and has denied links with 1MDB.
Lines removed from report
Previously, Pua had raised issue about several lines regarding Bank Negara's information that had been removed from the final PAC report on 1MDB by Hasan, without the committee's consent.
"This finding is crucial to the entire investigations of 1MDB because the company and its executives have testified to PAC that Good Star is a subsidiary of PetroSaudi," Pua said in a statement on April 20.
In a parliamentary reply, Minister in the Prime Minister's Department Azalina Othman Said stated that the lines were expunged because the matter is classified and not meant for public consumption.
"The PAC chairperson received Bank Negara's information which stated all the information given was 'confidential for the purpose of intelligence only and not for court usage or public report'.
"For your information, all PAC members had been informed of the matter via a letter penned by the PAC chief to the deputy governor of the central bank on April 6.
"Given that PAC report is for public usage, the information should not be included in the report," Azalina told Bagan MP Lim Guan Eng, who had asked the question, on May 16.
Malaysiakini has contacted Hasan and Bank Negara regarding the WSJ report and is awaiting their response.
Aide dismisses WSJ's latest report on Najib over 1MDB as 'lies'