Swiss national Andre Xavier Justo will opt to serve his remaining sentence in Switzerland instead of serving parole in Thailand, according to sources.
Justo is among thousands of prisoners granted pardon in conjunction with Thai King Bhumibol Adulyadej's 70 years on the throne and Queen Sirikit's birthday.
"If paroled, he has to stay in Thailand and report to authorities every month until June next year," Justo's lawyer Worasit Piriyawiboon is reported as telling the Bangkok Post.
The daily quoted the lawyer as saying that Justo could also serve the remainder of this sentence in Switzerland if the Swiss government requests for his transfer. The Swiss authorities have confirmed making such a request.
The transfer request would be processed under a bilateral agreement between Thailand and Switzerland on the transfer of prisoners.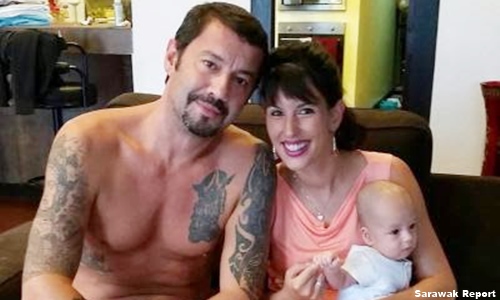 Justo was originally sentenced to three years' imprisonment, on June 22 last year, for blackmailing his former employer PetroSaudi International, which was formerly 1MDB's business partner.
According to Piriyawiboon, his sentence is eligible to be commuted by one-third due to good behaviour, and has only 10 months left to serve.
Thai permanent secretary of justice Charnchao Chainukit reportedly told the Bangkok Post that, generally, authorities have 120 days to process the transfer request.
"Generally, corrections officials in each province will submit a list of those entitled for parole to the court, which will determine how much the sentence can be reduced or whether the prisoners can be released," Charnchao is quoted as saying.
Once approved by the courts, foreign prisoners whose cases come under the Transfer of Prisoners Treaty would be signed off by an inter-agency committee chaired by him, he said.
However, the daily quoted unnamed sources involved in the process, saying that Justo may be released as soon as next month, due to "political will from all sides".
Justo was accused of copying all of the company's emails, including those that led to the breaking of the 1MDB scandal, and then threatened to release it unless the PetroSaudi International pays him US$2.5 million.
When his demands were refused, he approached The Edge with an offer to sell the data.
The Edge Media Group owner Tong Kooi Ong had admitted misleading Justo into thinking that he would pay for the data, but never did so after receiving it.
Justo has sued Tong and two others for damages for breaking the deal, and demanded the return of two data storage drives that he had handed over, and for any copies to be destroyed.
Meanwhile, the Bangkok Post reported that Justo is wanted by the US Department of Justice for the civil forfeiture suits that it has filed to seize assets that there supposedly bought with money stolen from 1MDB.
However, it said, sources told the daily that the transfer "would not benefit the US effort to unwind the international fraud".