Leleng Leleng Leleng Leleng
Uyan Along Leleng Nelan,
Alem Inih Telu Tuyang Pemung,
Jaie Pemung Jaie Tawai Uyan
Turn around, turn around
As we dance we turn around
Today we all gather
Let's gather and meet with the others
MALAYSIANS KINI | The three musicians are a source of attraction at a cafe in Taman Bukit Desa in Kuala Lumpur, prompting many to stop and listen to a sound rarely heard on this side of the South China Sea.
"I feel like I'm home in Sarawak again!" a waitress gushes, as she rushes out of the cafe kitchen.
As the customers pull out their mobile phone to record the performance, their fingers zoom in on the unusual musical instrument.
The musicians are using the sape' (pronounced sa-peh), a traditional instrument of the Kenyah people indigenous to Sarawak.
Anderson Kalang, one of the musicians, says the song "Leleng" they played is a traditional Kenyah song about friends gathering and taking turns to dance. Leleng means to turn around in Kenyah.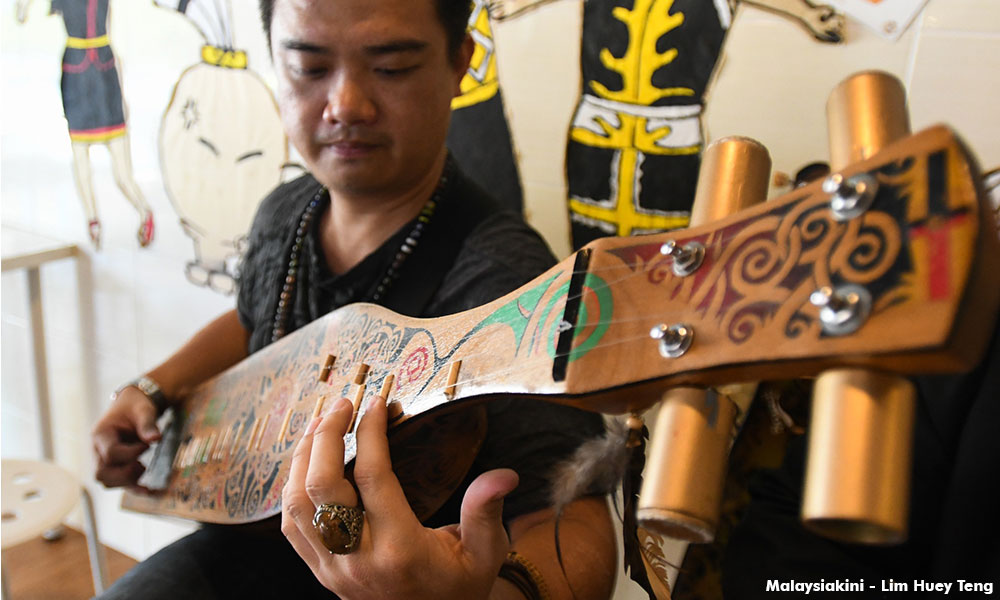 Together with five other professional sape' players, Anderson, Saufi Aiman Yahya and Abisheg M form the Kuala Lumpur Sape' Collective.
What began as "just a WhatsApp chat group among sape' players" became a more organised effort after they discovered many city folk, fascinated with the instrument after watching performances at the Rainforest World Music Festival in Kuching, were trying to get their hands on the unique instrument.
There were also very few sape' teachers compared to the number of sape' enthusiasts here in the capital, and even if they knew how to play it, not many people understood the history of the instrument.
The musicians wanted to harness and grow this interest, starting with a public workshop in Kuala Lumpur in January. Almost 50 people attended.
"We had to close the door, we didn't have enough sape' for everyone!" Anderson recalls.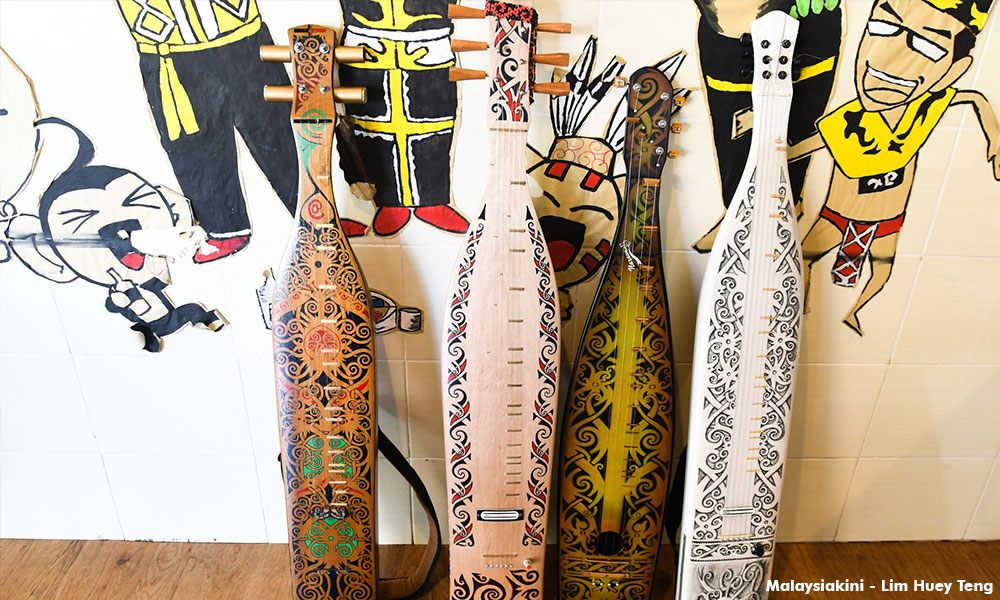 The workshop was not just about learning how to play the instrument, but also to understand the deeper meaning of the sape'.