Shell to offer reimbursement after accidentally doubling fuel prices
---
Shell Malaysia will offer reimbursements to customers after it erroneously sold fuel at approximately double the price set by the government.
For more than an hour, Shell sold RON95 at RM4.09 per litre and RON97 at RM4.65 per litre, instead of the new weekly price of RM2.08 and RM2.36 respectively.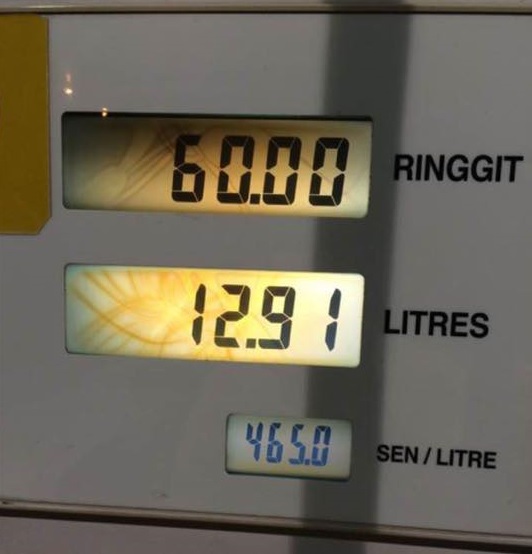 The first complaint about the exorbitant price appeared on social media as early as 1.30am, with receipts as proof.
Shell acknowledged the problem in a Facebook message at around 1pm.
"We discovered an issue with our price update last night, and this has been rectified immediately.
"Unfortunately some 160 transactions that took place between 12.01am and 1.30am on May 18 were affected.
"If you have filled up at any of our stations during that time period, please kindly check your receipt, and do bring it back to the station where you made the purchase for reimbursement of the difference," it said.
The company did not explain how the error came about.
However, based on the figures, it appeared that Shell, instead of adding the seven sen hike to the old price, had added the new price of RM2.08 to the old price of RM2.01, making it RM4.09 per litre.
Likewise, the RON97 fuel that Shell sold at RM4.65 per litre could also be arrived at by adding both the old and new price together.
Effective midnight on May 18, the price of RON95 and RON97 increased by seven sen respectively, to RM2.08 and RM2.36 per litre.
The price of diesel increased by 4 sen to RM1.99 per litre.
The latest increase was the first after three consecutive weeks of declining fuel prices.
Keep Malaysiakini independent!
Malaysiakini will be 18 this year. That we've survived this long is because of you.
Your support matters. A lot. Especially those who pay RM150 annually, RM288 biennially or RM388 triennially to keep Malaysiakini independent from government/opposition influence and corporate interests. Advertising alone will not keep Malaysiakini afloat.
Together, we've gone far. We've covered three prime ministers, four general elections, five Bersih rallies, and countless scandals. But the journey continues.
Help us deliver news and views that matter to Malaysians. Help us make a difference for Malaysia.