The "Sayang Malaysia, Hapuskan Kleptokrasi" (Love Malaysia, Eliminate Kleptocracy) rally last night saw a reasonable turnout, by any ceramah standard.
But Pakatan Harapan leaders did not present the anti-kleptocracy rally as just another ceramah.
Harapan had, as early as June, announced its intention for an anti-kleptocracy rally and that a series of nationwide roadshows would be conducted in the build-up to the event.
Immediately after the announcement, there were debates about whether it was a wise move, as opposition rallies, including Bersih 5, had seen progressively smaller crowds amid political fatigue and PAS' absence.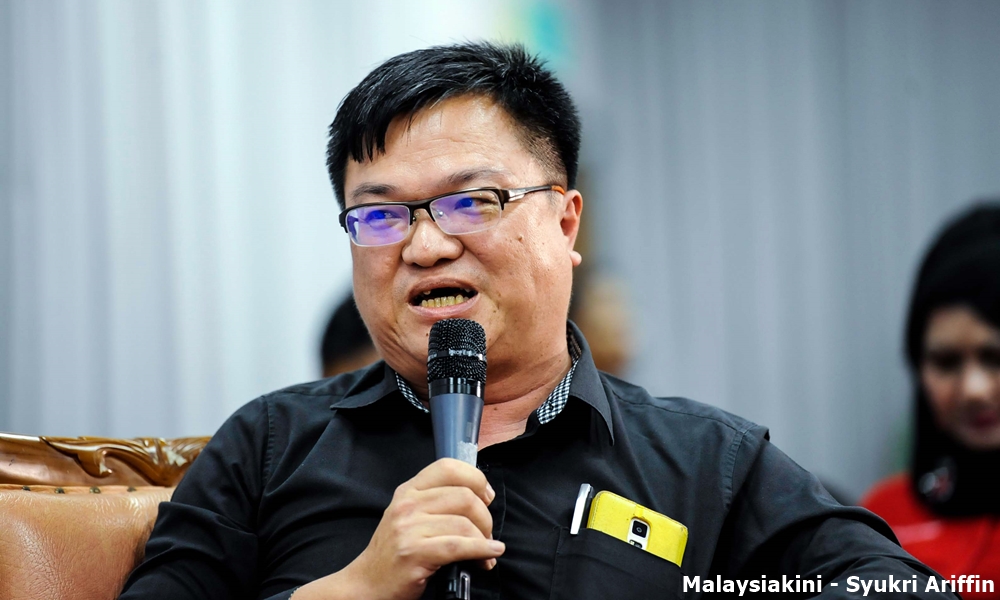 Penang Institute fellow Wong Chin Huat (photo) had noted that in terms of crowd size, 100,000 was the new norm for a mega rally and all Harapan's anti-kleptocracy could achieve was either to maintain the status quo or fall below expectations.
The anti-kleptocracy rally, like the other opposition rallies before it, was not immune from political fatigue. But its problems were accentuated with planning and execution issues.
From day one when Harapan announced the rally, the coalition wasn't sure when the rally would take place.
It was initially announced to be in September. However, Parti Pribumi Bersatu Malaysia (Bersatu) leaders had asked for the rally to be delayed as the party was celebrating its anniversary in the same month in Muar.
In July, Harapan finally announced the rally would take place on Oct 14 and the venue was revealed to be at Padang Timur in Petaling Jaya, later that month.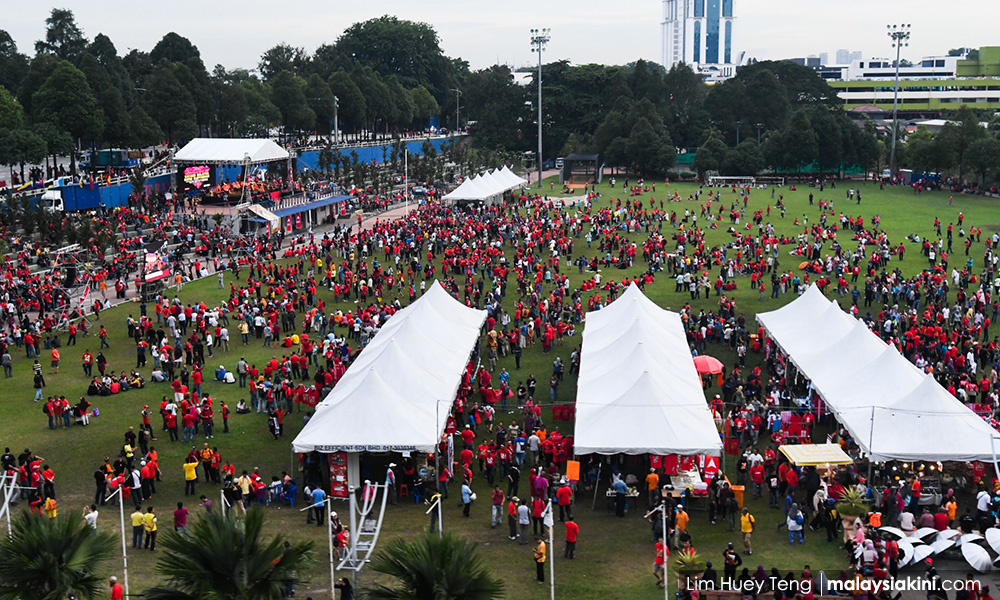 Based on satellite imagery, Malaysiakini estimated the field to be around 17,000 square metres. Even if four people were to squeeze into each square metre, which is unlikely, the venue could only hold 70,000 people. This excludes tents and other infrastructure.
Strangely, Amanah Youth deputy chief Faiz Fadzil boldly declared, on Sept 21, less than a month left to the rally, that Harapan expected a turnout of 100,000 people.
Inspector-general of police Mohamad Fuzi Harun had asked the opposition to move the rally to a stadium, claiming that the field could only fit 10,000 people.
While Faiz may have overhyped the rally, the hype was not visible in Harapan's campaigning.
Despite the rally being mooted some four months ahead, there was little talk until the last two weeks and even then, there were concerns that the response was lukewarm.
When rally day finally arrived, there was also fumbling by the organisers as Padang Timur was lined with Bersatu, DAP and Amanah flags but PKR ones were noticeably absent.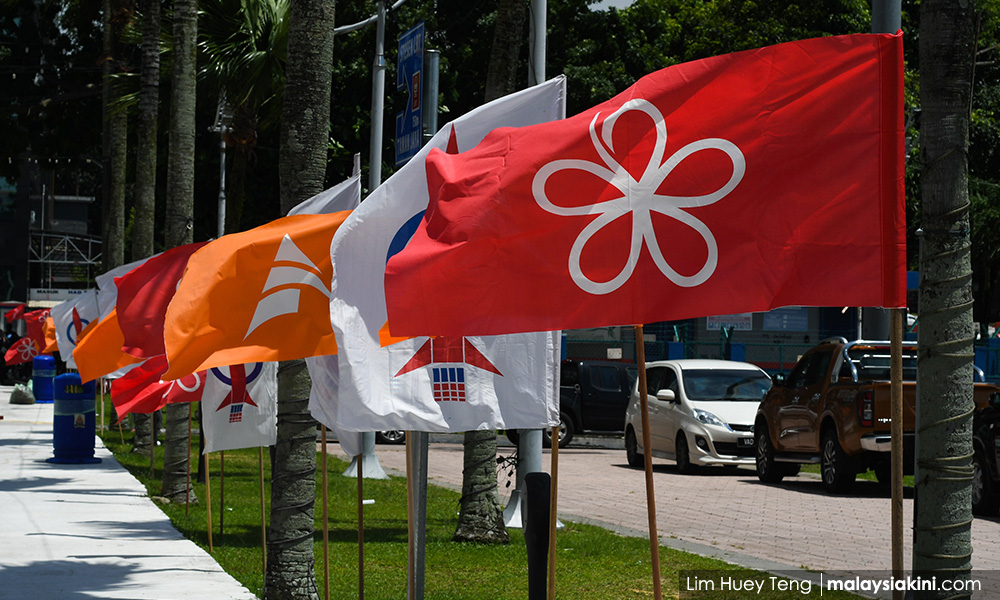 It later turned out that PKR had forgotten to bring poles for their party flags. An annoyed Amanah activist later complained to Malaysiakini that PKR had asked them to purchase flagpoles for them at the eleventh hour.
However, by nightfall, PKR finally managed to put up its flags.
To Amanah's credit, it had aggressively conducted leafleting activities for Harapan in the run-up to the event and there was a strong showing of its members at the rally.
Youths were noticeably less compared with those from other age groups, but many of those who did turn up were mobilised by Bersatu Youth, also known as Armada.
In the end, Harapan claimed some 25,000 people attended the rally while police put the numbers at 4,000. Malaysiakini estimated the peak crowd to be at 8,000 people.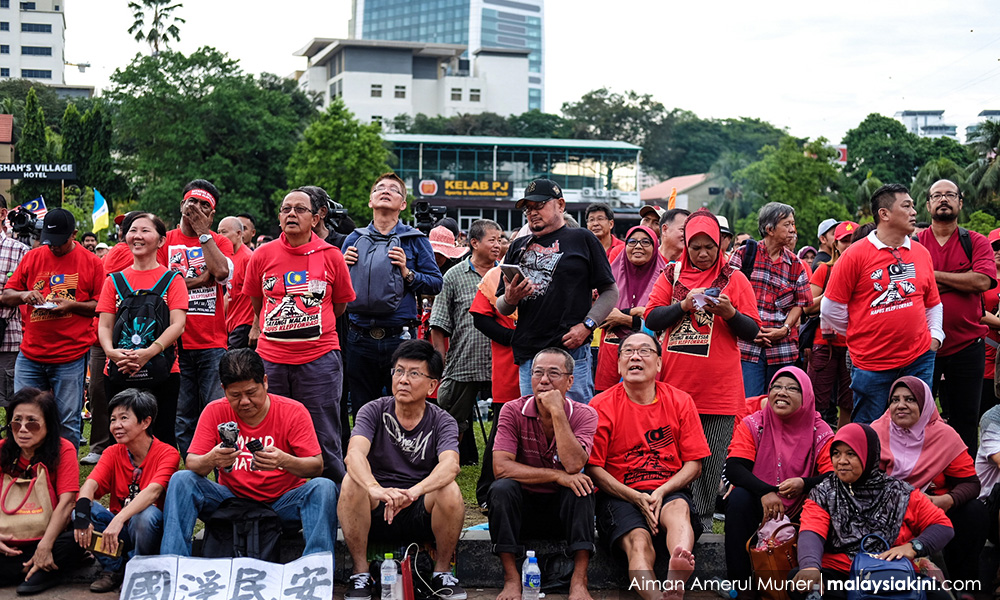 Harapan's decision for the rally to run for seven hours from 4pm onwards amid erratic weather on a muddy field also did not help concentrate the turnout, with people coming and going throughout the day.
Even as Harapan chairperson Dr Mahathir Mohamad was speaking, some people were seen leaving while others said that they would continue watching the "live stream" on Facebook.
Fodder for rivals
Harapan secretariat chief Saifuddin Abdullah estimated the crowd to be at 10,000, but he believed it was still a good showing as Harapan was able to present its anti-corruption manifesto, which included the arrest of "Malaysian Official 1" and setting up of a Royal Commission of Inquiry to investigate various scandals.
The organisers also managed to collect RM68,329 in donations during the event.
PKR youth chief Nik Nazmi Nik Ahmad and his Bersatu counterpart Syed Saddiq Syed Abdul Rahman separately highlighted that the rally attracted a good mix of ethnic groups...