A recent study which claimed that youth voters were politically disenchanted appeared to be reaffirmed by their conspicuous absence at Pakatan Harapan's anti-kleptocracy rally last night.
With two hours left before the end of Pakatan Harapan's anti-kleptocracy rally at 11pm, a t-shirt seller was already preparing to pack and leave.
"Just selling 25 t-shirts is as tough as pulling a cow!" grumbled the man who first introduced himself as 'Ali Baba'.
"My name is Lee. (I'm a) Baba Melaka, muka macam Melayu (my face is like a Malay)," he quipped when met by Malaysiakini.
From the few rally t-shirts that he sold in four hours, Lee noted how all his customers were middle-aged or older.
"I only sold L size, XL size…orang perut buncit (for pot-bellied people). Where are the young people?" he asked.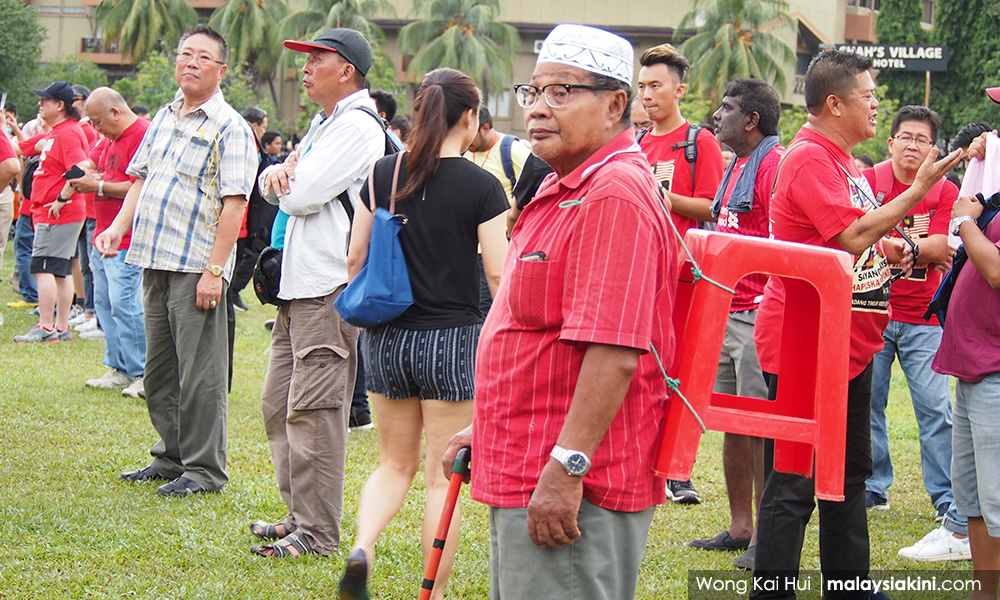 This same question was asked by other observers of the "Sayang Malaysia, Hapuskan Kleptokrasi" (Love Malaysia, Eliminate Kleptocracy) rally at Padang Timur, Petaling Jaya...