SPECIAL REPORT | On a drive through Kota Kinabalu to Ranau and even on a train ride to Tenom, one thing is apparent for a Peninsular Malaysian visiting Sabah - the Sabah flag is flown almost everywhere, together with the national flag.
This feature is somewhat unique to Sabah compared to other states in the peninsula which mostly fly the Malaysian and respective state flags at government buildings only.
The sentiment is clear - Sabahans are both nationalists as well as "Sabah-lists".
Speak to any Sabahan and you will find that they only want whatever rights Sabah is supposed to be accorded with, while the issue of secession does not even arise.
A Tuaran native told Malaysiakini that it was never about leaving Malaysia.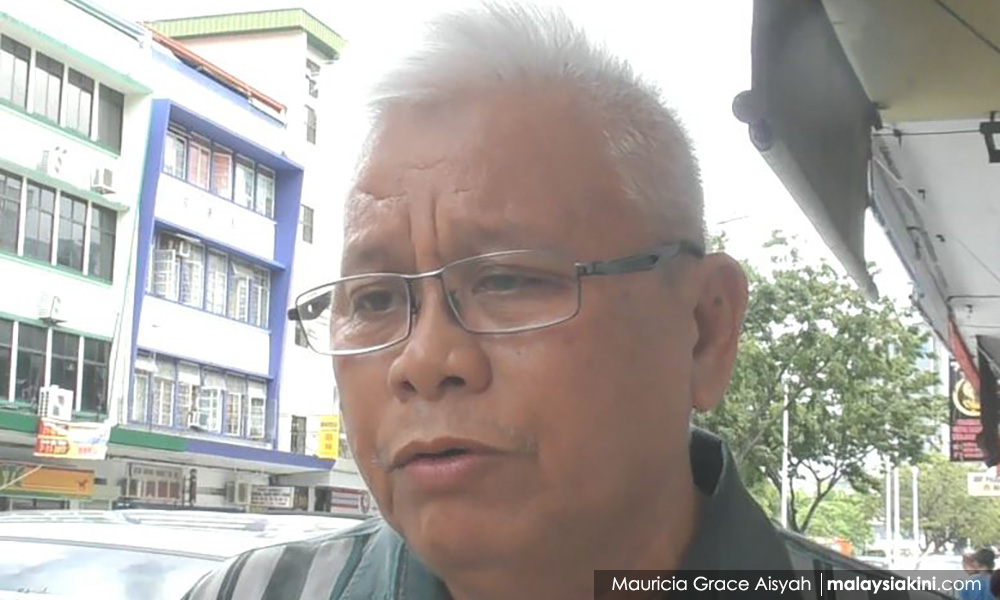 "It's more about changing the current leadership. Umno is weak when it comes to development.
"It's all about the tourism industry while the other industries are neglected, which has led to many Sabahans going over to the peninsula," 61-year-old Aman Mohd Zain (photo) said when met in Kota Kinabalu.
The top leaders of Parti Warisan Sabah realised the need to fight for Sabah rights under a singular local movement when they decided to form the Sabah-based political party in October last year.
Insisting on this, Warisan president Mohd Shafie Apdal - who is currently being remanded in a probe by the Malaysian Anti-Corruption Commission (MACC) - has always made it clear that no one has the right to dictate when it comes to Sabah affairs except for Sabahans themselves.
In a fiery speech at a programme in Tenom earlier this month, Shafie stressed that others should not tell Sabahans that they cannot rule the state.
"Kuala Lumpur folk should not be telling us about what we want. We Sabahans know what we want, we're not stupid. Don't tell us what we want," he thundered...