SPECIAL REPORT | In the rustic town of Semporna, people go about their daily business. Some tend to their shops while others offer locals the means to get around town in their kereta sapu (unlicensed taxis).
While they may lead different lives, one thing most of them have in common is their love for incumbent parliamentarian Mohd Shafie Apdal.
Many of them, when met by Malaysiakini, did not even use the word suka (like) when describing Shafie, who is currently under remand by the MACC, but instead talked about how they sayang (love) him.
Business owner Rakman Abantas when approached immediately proclaimed that he was a BN supporter but quietly admitted "saya sayang Shafie" (I love Shafie).
Shafie had been with Umno for more than two decades before quitting in 2016 to form Parti Warisan Sabah, after a fallout with Prime Minister Najib Abdul Razak.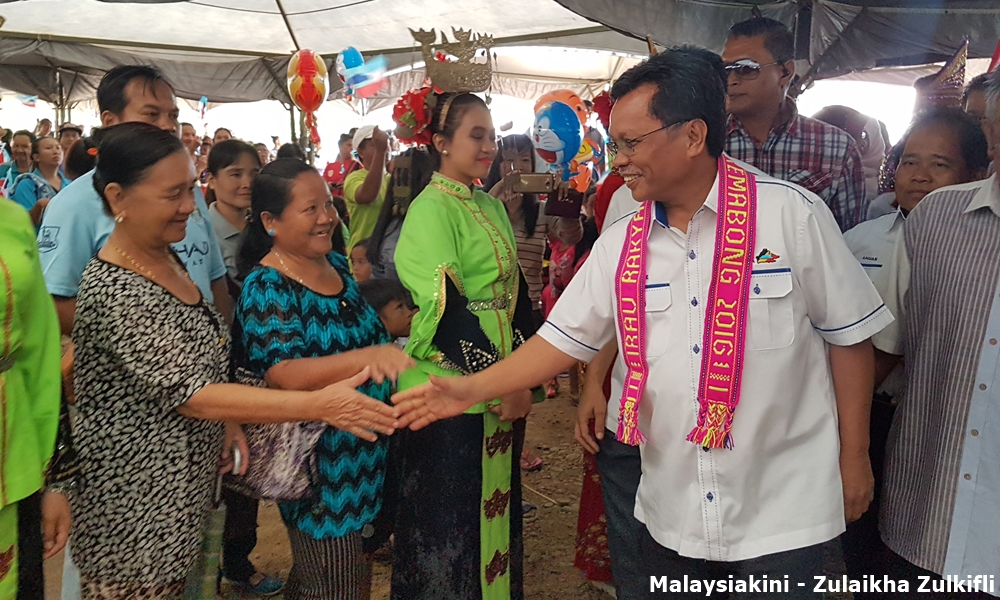 However, despite his love for Shafie, Rakman remains undecided on who he would vote for in the forthcoming general election.
"There are five of us at home, but we still don't know who to vote for.
"I can't promise whether I will vote for him (Shafie) or for BN. We can say we love our kids and tomorrow we might beat them and we can say we love our wives - and the next day we would quarrel with them.
"Our minds can change like that," shrugged the 52-year-old when met at his kitchenware shop in the town centre, just as he was about to close shop for the day.
Having lived in Semporna all her life, 26-year-old Lina Sabaani said she has seen how Shafie had always made the constituency a priority.
"I think I will vote for him," said the first-time voter.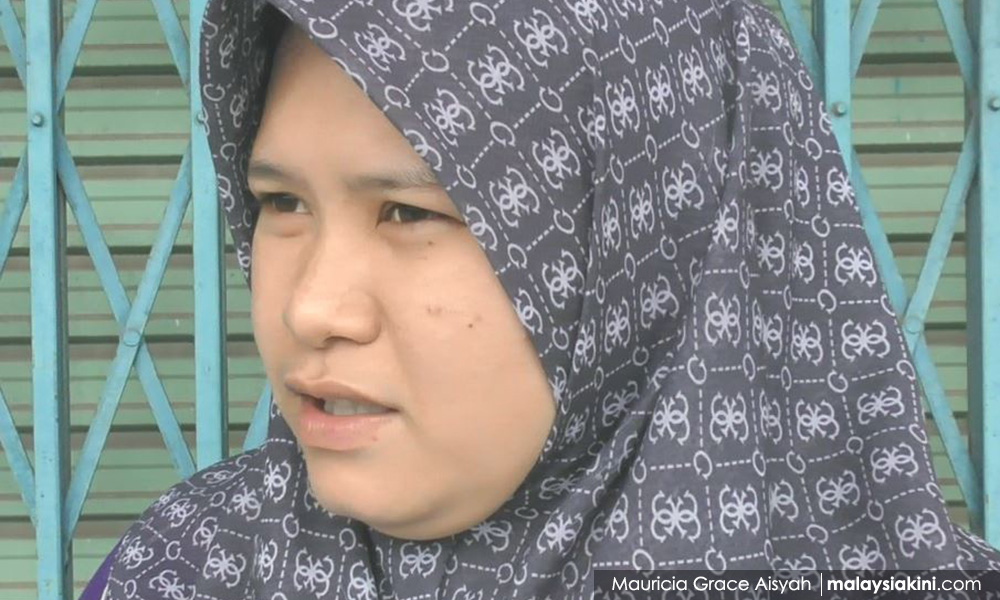 Lina (photo), who holds a diploma in law, hoped there were more job opportunities for youths in Semporna.
"Because there aren't many job opportunities, I'm forced to work as a sales assistant at a local market," said Lina who said that she prefers to stay in Semporna as it is her home.
Nurul Fadillah Ellyana is only 16 and was enjoying her ice cream when she admitted that she does not really make it a priority to know about politics. But the teenager is another local who has witnessed Shafie's frequent visits to the constituency...