BUDGET 2018 | Following the tabling of next year's "mother of all budgets", various industries have given their responses.
Many thanked Prime Minister Najib Abdul Razak for a budget that fulfilled parts of their wish lists and promoted growth, especially in the e-hailing, digital economy and manufacturing sectors.
Ratings agency Moody's, however, noted that it lacked "any major fiscal and in particular revenue reforms".
Below are reactions to Budget 2018 from industry players from various sectors.
Anushka Shah, Moody's Investors Service lead sovereign analyst for Malaysia
While the budget preserves the deficit-reduction trend that has been underway since 2009... it lacks any major fiscal and in particular revenue reforms.
Meanwhile, expenditure measures are targeted at inclusive growth and high-multiplier spending, similar to what other governments are implementing in response to demands from populations and electorates.
The full credit implications of the budget will depend on whether the projected increase in revenues - the fastest since 2012 - is achievable since targets rest primarily on a rise in GST collections, which in turn rely on relatively optimistic growth projections going into 2018.
RHL Ventures managing partner Raja Hamzah
I see the budget as a big positive for the digital economy, especially for Venture Capital companies (VCs).
Tax exemptions such as the income tax exemption for fees, and also tax deductions for companies and individuals investing in VCs enables Malaysia-based VCs such as ourselves to be on equal footing or even better from a tax perspective with our neighbours in Singapore.
The RM1 billion for VCs will give the spur needed for local based VCs, and also incentivise foreign VCs to be based in Malaysia, which will ultimately benefit our local startup ecosystem by increasing the availability of local capital and to keep the best of their talent in Malaysia.
The government has definitely showed a very serious signal in helping locally based startups by increasing the availability of capital locally.
This was a frequent complaint of locally based startups, and this shows that the government is listening. With the tax incentives and RM1billion allocation into VCs, this will increase the availability of capital.
Locally based startups should have more funding options and no longer have to look to Singapore as their first source of funding for later funding stages. This helps Malaysia keep their best businesses and the best talent in Malaysia.
Grab Malaysia country manager Sean Goh
We at Grab support the government's initiatives in providing opportunities to registered taxi drivers to become part of the e-hailing services industry.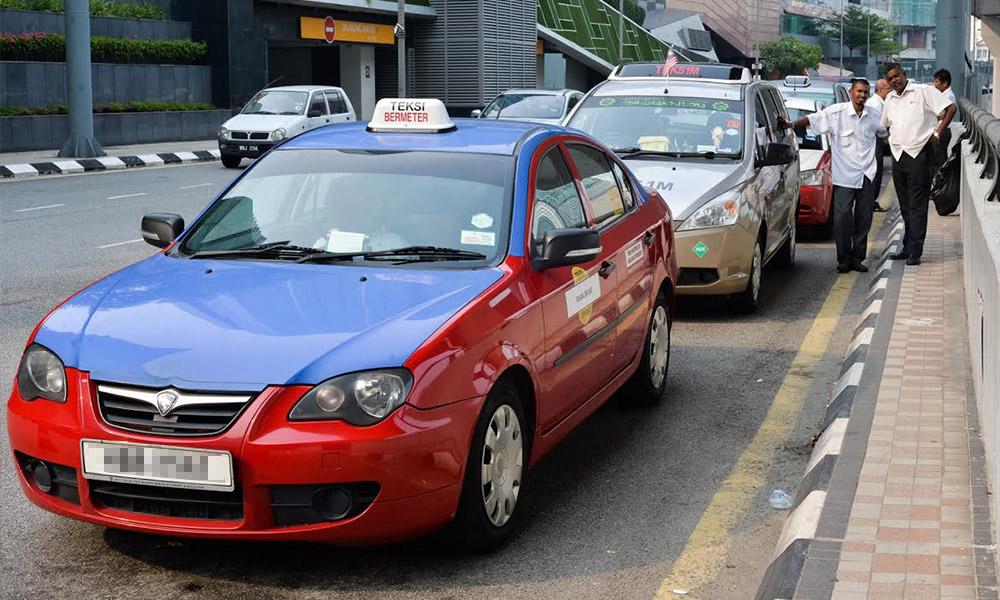 The RM5,000 grant provided to taxi drivers for the purchase a new car is in line with Grab's vehicle financing partnership between Grab and Perodua. Under this initiative, Grab provides Malaysian-made cars like Bezza, Myvi, and Alza at a reduced price allowing more taxi drivers to be able to own a car and be part of e-hailing services.
We would also like to applaud the government's decision in recognising Women Empowerment for the year 2018. We strongly believe in building diverse teams to drive innovation and we are proud to share that almost half of our management team comprises women.
Providing a safe and inclusive environment – be it for our employees or women Grab driver partners, is always a top priority here at Grab.
Uber Malaysia and Singapore general manager Warren Tseng
Uber is delighted to note the government's continued support for the e-hailing industry, with a view to improving the overall national transport landscape.
Today, the prime minister announced the RM5,000 cash grant for taxi drivers intending to join the e-hailing industry. We welcome this move to empower more Malaysians with the choice to use technology for flexible earning opportunities and to raise their socioeconomic status.
As the government continues to make good progress on implementing the TITP, which is aimed at improving the entire industry, particularly by ensuring public safety and protecting consumers, Uber is also preparing to help interested e-hailing drivers meet the standards set.
Gartner Malaysia vice-president Tervinderjit Singh
The upgrading of smart manufacturing facilities and Futurise Center in Cyberjaya reflects the government's sustained commitment to invest and support the industry as it continues progressing to the next level.
The RM83.5 million allocation to further develop the first "Digital Free Trade Zone", which is expected to attract RM700 million in investments and creating 2,500 jobs also puts the nation in good stead.
These investments will go into strengthening the nation's infrastructure and raising import values to push Malaysia into becoming the region's primary e-commerce hub.
Galen Centre for Health and Social Policy CEO Azrul Mohd Khalib
Amidst the increase to almost RM27 billion in allocations for healthcare, the government took a bold move today in its commitment to innovate and create sustainable conditions for a sea-change in Malaysian healthcare.
In reality, the national budget allocation can never really commensurate with the medical cost. Hence, there is a need for a separate healthcare financing mechanism to complement the existing framework and government allocation.
The allocation of RM50 million for the setting up of a Voluntary Health Insurance Scheme signals that the government is moving ahead to strengthen health financing.
Malaysia is one of the few countries in the region providing public subsidies for rare diseases. Currently, due to the lack of specialised facilities and relevant expertise, genetic testing is expensive and samples are often sent abroad.
Besides drugs for treatment, we need more affordable diagnostic services. The lack of awareness of rare diseases has also resulted in patients being deprived of welfare assistance and services. I hope that with this specific mention of rare diseases in the national budget, there will be more attention and consideration by the government to include new innovator drugs into the Health Ministry drug formulary and to support more patient drug assistance programmes.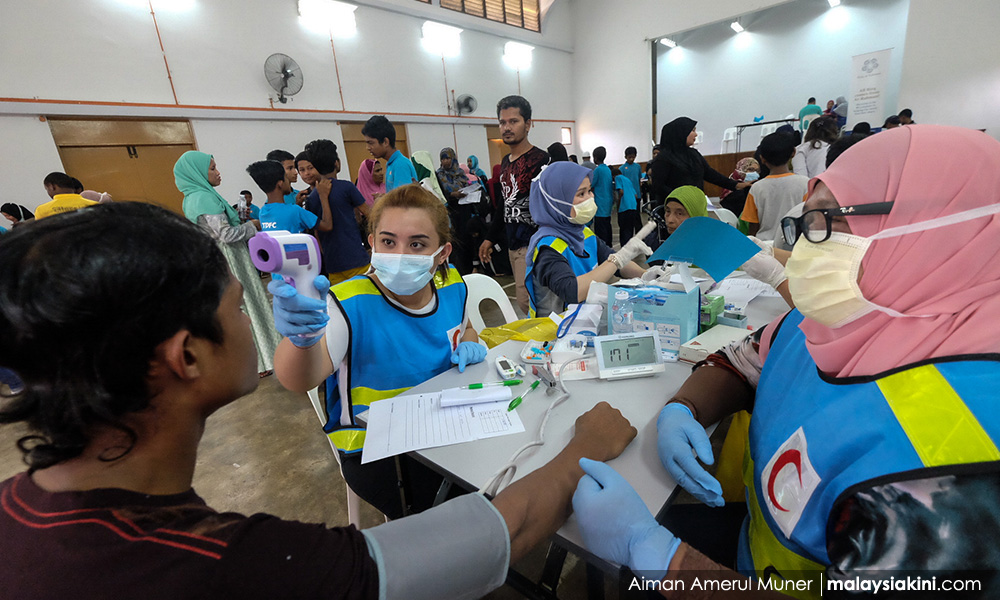 Patients with rare diseases deserve every right to access to quality life-saving healthcare like everyone else.
Despite the Health Ministry expressing concern about the massive influx of people moving from private to public healthcare, particularly in accessing outpatient care, the allocation for the supply of drugs, consumables, vaccines and reagents remains surprisingly the same as this year which is around RM4 billion.
There were 10 million more outpatient cases recorded in 2016 compared to the previous year. This year is expected to end with even higher numbers.
This is cause for concern as an insufficient allocation could result in shortages of essential drugs needed to treat diseases, particularly non-communicable diseases such as hypertension, heart disease and diabetes.
These shortages, which have already occurred in the past, will affect those most vulnerable such as senior citizens, pensioners and those from the lower income bracket.
Association of Valuers, Property Managers, Estate Agents and Property Consultants in the Private Sector Malaysia (Peps)
In the Budget 2018, RM2.2 billion is allocated for housing, of which RM1.5 billion is allocated for PR1MA housing to build 210,000 units priced at RM250,000 and below per unit over a period of two years.
This is a very laudable move by the government to address the affordable housing issues in terms of financial capacity to buy and also to assist in increasing the supply of affordable homes. The step-up financing scheme provided to PR1MA is now extended to private developers under Budget 2018, which is also a welcome news.
To promote the growth of rental market compared to home ownership (under the concept of House Owning Democracy), Peps is pleased to note that for rental income up to RM2,000 per month, there is a tax exemption of 50 percent from 2018 to 2020.
The property industry and property market are still faced with many challenges and problems such as oversupply, overbuilding, high costs and the mismatch between supply and demand, and issues on end financing.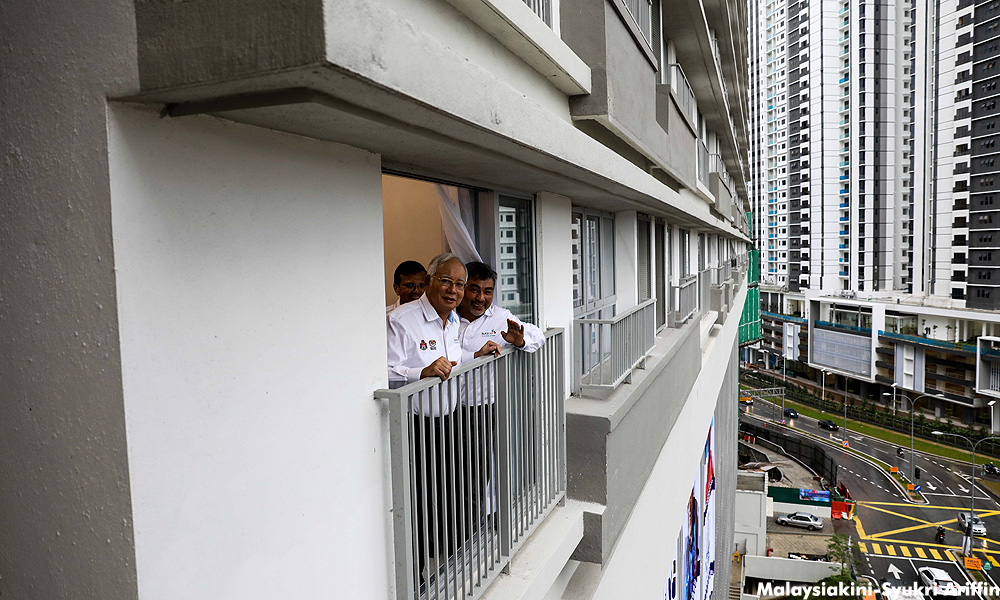 It is noted that the 2018 Budget did not come with any measures or incentives to arrest the problems stated above and to tackle the revival of the property market. There was also no incentives to assist first-time house buyers.
Master Builders Association Malaysia (MBAM) president Foo Chek Li
The association welcomes the priority afforded to people-centric projects such as affordable housing, rural housing, hospitals, roads and infrastructure upgrades such as airports for the rakyat. MBAM also wishes to express our appreciation to the government for maintaining the GST rate at 6 percent.
All the announced infrastructure spending will mean that the construction industry will require enough manpower to complete it on time and on budget.
There should be a realistic understanding that construction industry needs workers to fill in the demand-supply gap for manpower in the construction industry.
As such, MBAM hopes that the policy with regard to the employment of workers can be looked at in a holistic manner so that the aspiration of both the public and the private sector can be satisfied.
However, MBAM appreciates the increase of budget on the technical and vocational education and training of RM4.9 billion which will increase the number of local skilled workers, productivity and reduce the dependency on the foreign workers.
Federation of Malaysian Manufacturers (FMM)
FMM commends the government for tabling a very broad-based budget, covering practically all economic sectors as well as all segments of the population.
It is also reassuring to note that the government has kept the budget deficit to 3 percent and has committed to further reduce to 2.8 percent in next year's budget.
However, FMM had hoped that the budget could have included the following items in its wishlist:
Extension of the Reinvestment Allowance, which is expiring in YA2019, which we hoped that the government would consider for the 2019 budget.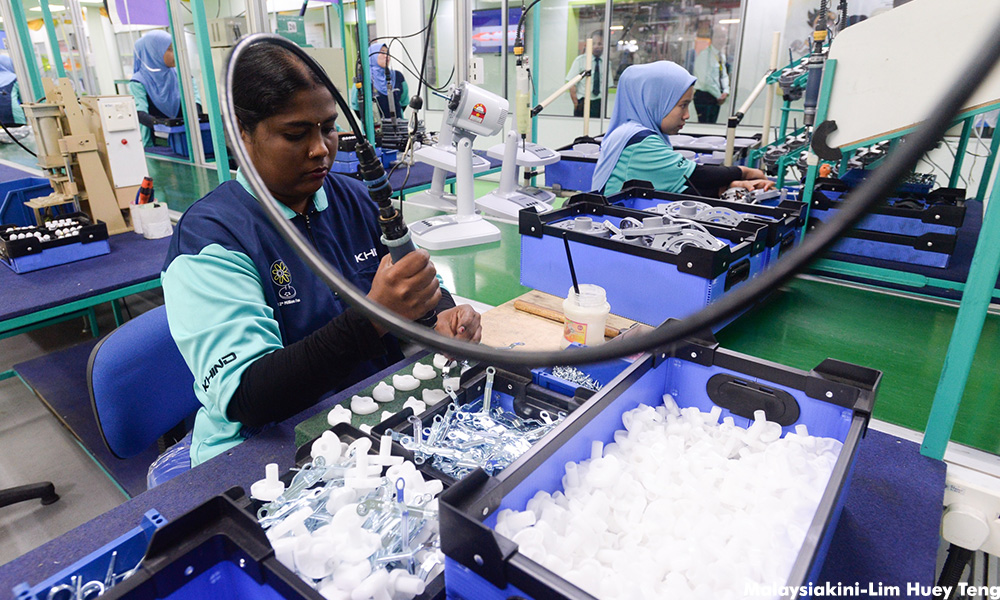 Corporate tax rates had not been further reduced. The manufacturing sector is of the view that reducing the rates would make Malaysia as competitive as neighbouring countries such as Hong Kong which has a corporate tax rate of 17 percent, Singapore 18 percent, Thailand 20 percent and Vietnam 20 percent.
Malaysian Association of Tour and Travel Agents (Matta) president Tan Kok Liang
Matta is delighted with 2020 declared as the next Visit Malaysia Year, as we have targeted for 36 million visitors and RM168 billion tourism receipts by 2020.
Matta had proposed for funding for capacity building in the travel sector and RM2 billion was allocated to SMEs for training programmes, grants and soft loans under SME Corp.
The allocation of RM500 million on infrastructure development will strengthen rural tourism and homestay, including eco-tourism facilities like jetties, toilets and signage. This is a good challenge for the tourism industry to be private sector driven.
Improving fleet modernisation, infrastructure development in resorts, lodges, tour products and digital marketing.
Matta had also asked for incentives currently given to inbound and domestic tour operators be continued and conditions eased to help new and small players, as many are bumiputera companies. We are grateful that our proposal has been granted.
As safety and security are paramount, allocating RM250 million to Eastern Sabah Security Command (Esscom) is essential for the safety and security of tourism and economic activities in the east coast of Sabah, which is currently experiencing an influx of China tourists, especially to Semporna.
With the completion of the West Coast Expressway linking Banting to Taiping and making Lumut within 90 minutes of Kuala Lumpur, Pangkor's tourism is set for expansion and will now boom with duty-free status, like Langkawi and Labuan.
But developments must be properly planned and controlled, and pristine parts of the island maintained for tourism to be sustainable, as the island is much smaller than Langkawi or Penang. It is a haven for ecotourism.