Prime Minister Najib Abdul Razak has tabled the most expensive budget in history, ahead of a crucial general election that must be called by the middle of next year.
The government projects it will spend RM280.25 billion next year, up 6.6 percent, from last year.
This is the first expansionary budget in three years. Budget 2016 and 2017 shrank by 4 percent and 1.6 percent respectively due to the oil price crash.
At a glance:
Total Budget 2018 allocation: RM280.25 billion (does not include RM2 billion contingency fund).
Operating expenditure: RM234.25 billion, up 9 percent.
Development expenditure: RM46 billion, same as last year.
Revenue collection estimate: RM239.86 billion, up 9.2 percent.
Fiscal deficit target: 2.8 percent of GDP in 2018, down 0.2 percent from 2016.
Click here for Malaysiakini's infographics microsite.
LIVE REPORTS:
6.12pm: This concludes our LIVE reports. Please head over to our "microsite" for more Budget 2018 stories.
6.10pm: Najib praises his deputy Ahmad Zahid Hamidi and his cabinet for the teamwork that they have shown before ending his speech.
As soon as his two-and-half-hour speech ends, the opposition bench erupts in chants of "kleptocracy".
Increase in allowances for senior citizens, disabled people
6.10pm: Cash payouts - RM1,500 for each civil servant next year. The first 1,000 will be paid out in January while the balance of RM500 will be paid during Aidilfitri next year.
As for retirees, they will be paid a total of RM750 - RM500 in January and the balance during Aidilfitri.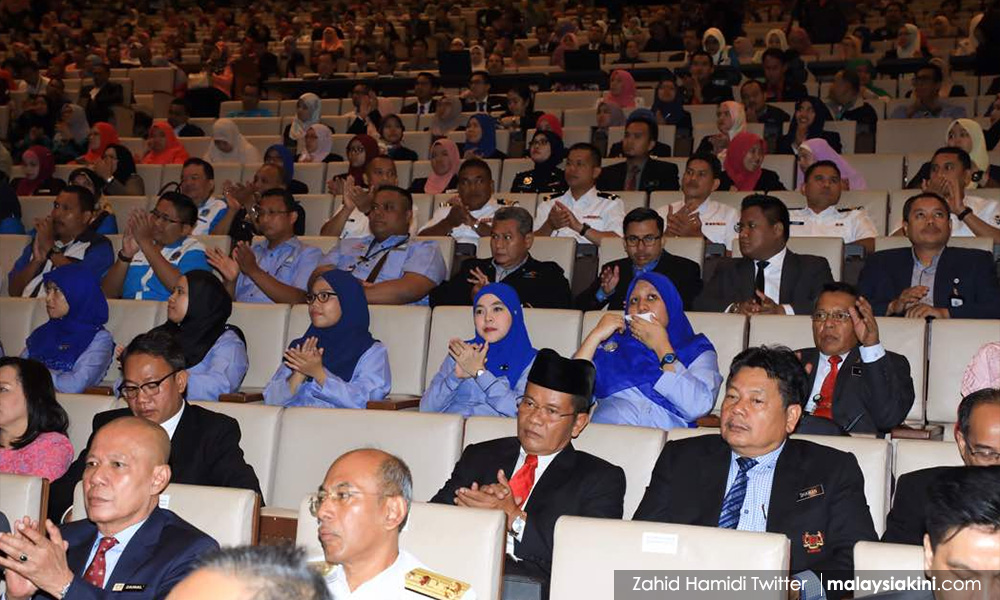 6.05pm: Najib says "this budget has set a record. It is the most inclusive ever presented" and that it is the "mother of all budgets".
5.53pm: Perks for civil servants, among others:
Second round of time-based promotions.
Civil servants who have to retire due to health reasons will be accorded same benefits as those who undergo mandatory retirement.
Special leave for teachers increased to 10 days a year, up from seven presently.
Seven days unrecorded leave for umrah pilgrimage.
Women who are at least five months pregnant will be allowed to leave work an hour earlier.
Husbands will be accorded the same treatment if their work locations are near each other.
Penjawat awam wanita yg mengandung 5 bln ke atas dibenar pulang awal sejam. Suami yg bekerja Krjn jg dibenar pulang awal sejam #Bajet2018 pic.twitter.com/Xe4VasgCLm

— Mohd Najib Tun Razak (@NajibRazak) October 27, 2017
5.50pm: The Public Sector Home Financing Board (LPPSA) will implement new policies from Jan 1 next year to make it easier for civil servants to own their dream homes.
5.47pm: Monthly allowance for senior citizens will be increased from RM50 to RM350, which will benefit 144,000 and cost RM603 million.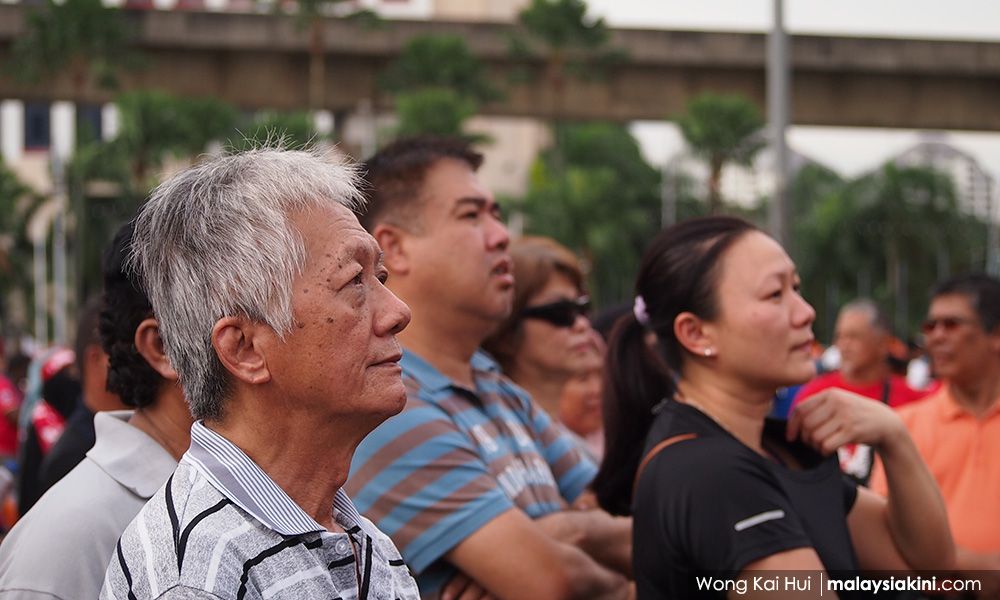 Monthly allowance for disabled people and their caretakers will be increased from RM50 to RM100, benefiting 163,000 people.
5.45pm: Perks for GLC staff - Will receive a higher share of profits, flexible benefits, flexible work arrangements, daycare centres and reduction of work hours for pregnant women.
5.40pm: Local government services will no longer be subjected to GST. Magazines, journals, comics and periodicals will not be subjected to GST.
GST exemptions also apply to tourist boat operators from next year onwards until Dec 31, 2020.
The construction of schools and places of worship will no longer be subjected to GST for deals signed after April 1, 2017.
5.35pm: To spur the rental market, the government will introduce a 50 percent tax cut for rental income, up to RM2,000 a month for 2018 till 2020.
Effective Jan 1, Federal Highway to be toll-free
5.28pm: Federal Highway will be completely toll-free from Jan 1 onwards. The Bukit Kayu Hitam toll booth in Kedah will be abolished as well.
5.21pm: Individual taxes cut by two percent for those with an annual income of RM70,000 and below.
The new tax rates for three tax bands are as follows:
RM20,001-RM35,000 - 3 percent
RM35,001-RM50,000 - 8 percent
RM50,001-RM70,000 - 14 percent
The new system will see 261,000 people no longer being subjected to personal income tax.
5.25pm: BR1M maintained at RM1,200 a year. Seven million people will qualify - same as this year.
5.20pm: To encourage women who have been out of work for more than two years, they will have access to a 12-month tax holiday between 2018 and 2020.
5.12pm: A special distribution of 1.5 billion Amanah Saham 1Malaysia units will be reserved for the Indian community. Each investor is limited to 30,000 units.
Special incentive for Orang Asli - parents will be rewarded RM3,000 if their children are enrolled in higher learning institutions.
RM500 million will be allocated for a five-year special investment scheme for those who fall under the B40 category. Each investor is limited to 5,000 units.
5.10pm: A record-setting RM2.5 billion will be set aside for Mara scholarships for higher education or training courses. This is projected to benefit 90,000 students.
RM200 million allocations for Mara graduate employability training scheme (Gets).
Shot in the arm for cops, military to combat extremism
5.00pm: To combat extremism, the military, maritime enforcement agency and the police will receive a budget boost.
Police personnel will benefit from 10,000 homes to be built under the 1Malaysia Civil Servants Housing Programme, which Najib says will be affordable to police personnel.
The government will prepare a "blueprint" to build 40,000 homes for families of military personnel. By end-2018, 6,000 homes will be built.
4.51pm: The discount period for the Higher Education Loan Fund (PTPTN) will be extended from the end of this year to Dec 31, 2018.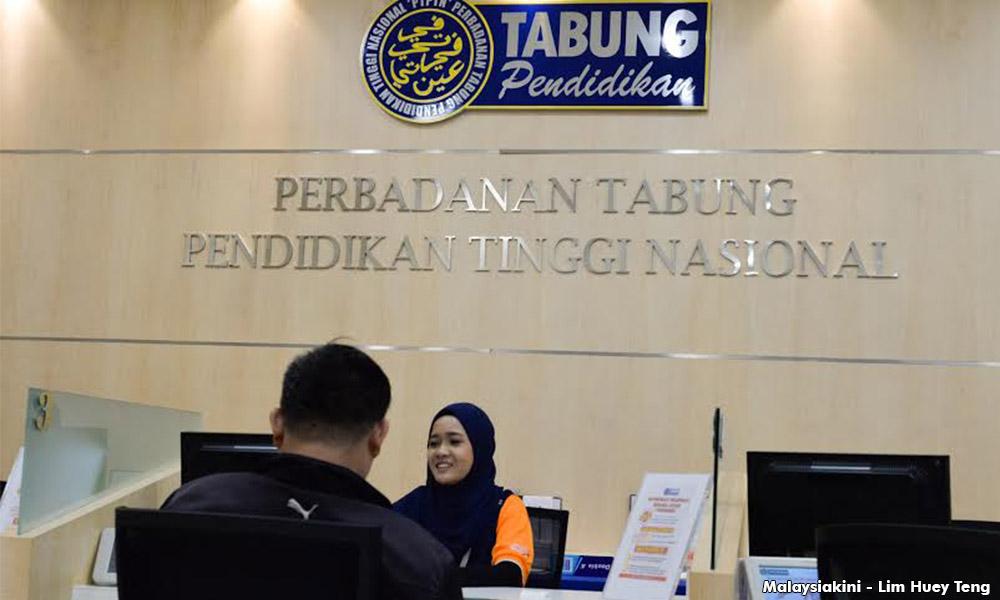 Those making full payments will receive 20 percent discount, 10 percent discount for 50 percent payments and 10 percent discount for monthly instalments paid through salary deductions or direct bank transfers.
Gov't to spend RM61.6b for education
4.50pm: RM61.6 billion will be spent on education, twice as high as the Asean average.
RM654 million will be spent on these new institutions:
Four pre-schools.
Nine Permata centres.
Two schools for autistic children.
48 new schools – primary, secondary and vocational schools, including a matriculation centre.
4.48pm: Najib notes that the Malaysian contingent did well during the SEA Games 2017. RM112 million will be spent on 14 new sports complexes throughout the country.
Trust fund for newborns
4.47pm: In an immediate response, Selangor Menteri Besar Azmin Ali tweets that Penang and Selangor had created a fund for newborn children for a long time. "You are five years late," he adds.
4.45pm: Children born between Jan 1 next year and 2022 will be given an RM200 trust account through PNB known as the Amanah Dana Anak Malaysia 2050 (Adam50).
4.40pm: RM2.2 billion allocation for Public Services Department, Higher Education Ministry and Health Ministry scholarships.
R&D grants for public universities for 2018 will amount to RM400 million, up from RM235 million for 2017.
RM90 million will be allocated for the MyBrain programme for those pursuing Master's or doctoral degrees.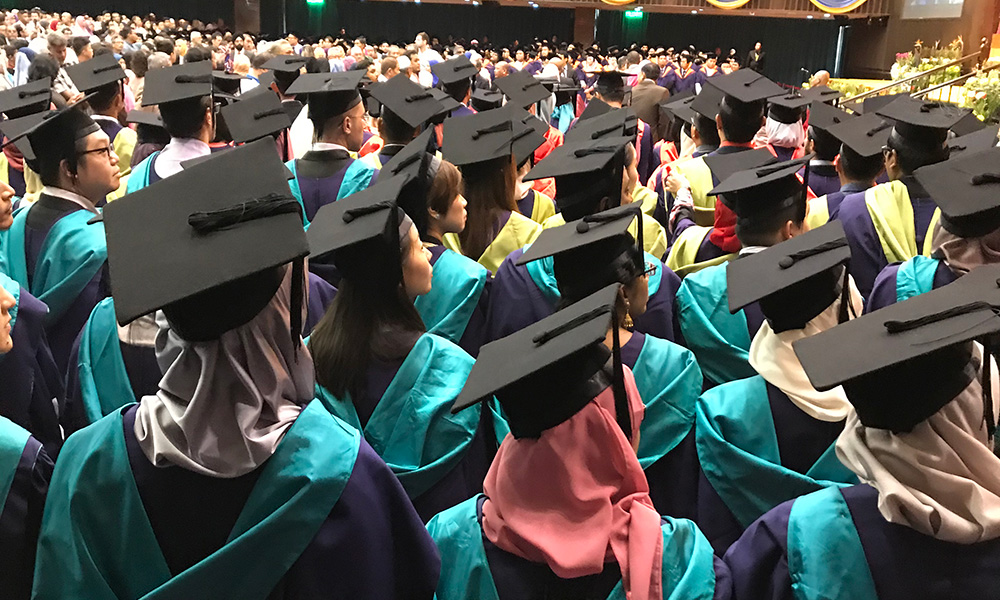 The prime minister praises the "Mahasiswa Pro-Aspirasi" students group for doing well in the student council elections.
4.38pm: Local governments must ensure that all new office buildings must prepare daycare facilities, starting in Kuala Lumpur.
Tax incentives for employers who hire disabled people.
4.30pm: Putrajaya to initiate feasibility study that will link Labuan to the mainland. The government will also upgrade airports in Penang, Kelantan, Sabah and Sarawak.
Pulau Pangkor is now tax-free zone
4.27pm: MRT3 (Circle Line) to be expedited. Estimated date of delivery is 2025, brought forward by two years.
RM230 million allocated for Raub-Bentong and Gua Musang-Kampung Relong portion of Central Spine Road.
Pulau Pangkor in Perak to be tax-free zone, but this does not include alcoholic beverages, cigarettes and vehicles.
4.25pm: Visit Malaysia 2020 is announced. Malaysia will host the Asia-Pacific Economic Cooperation (Apec) meeting, World Congress on Information Technology (WCIT) and Commonwealth Heads of Government Meetings (CHOGM) that year as well.
'Musang King' costs RM800 in Hong Kong
4.20pm: Biggest ever budget allocation for vegetable farmers, fishermen, livestock farmers and rubber tappers - RM6.6 billion.
Najib notes that "Musang King" durian costs up to RM800 per fruit in Hong Kong. He was previously blamed for the hike in durian prices after revealing that he was responsible for the export of the fruits to China.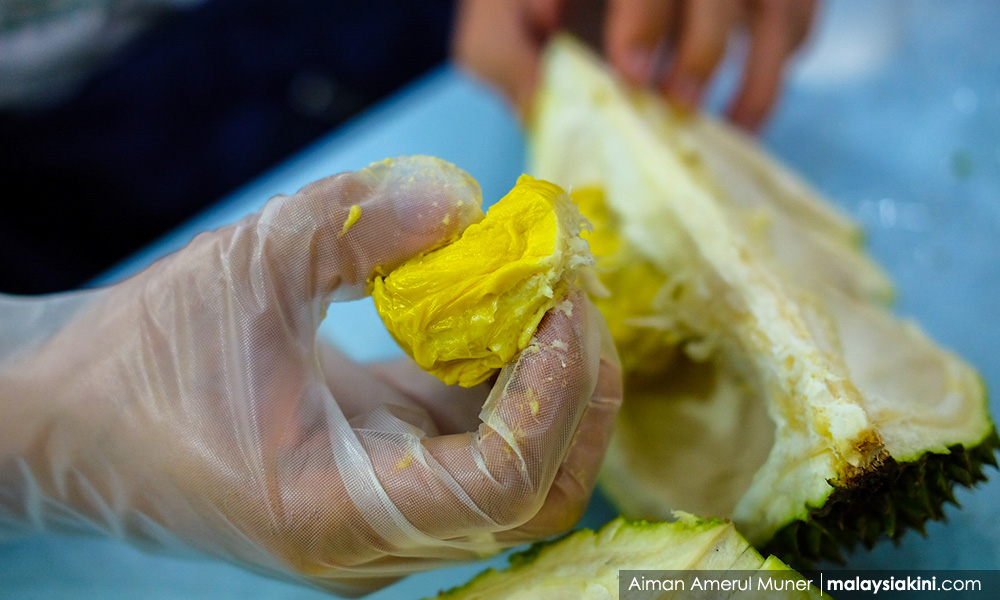 RM500 million will be set aside for infrastructure, RM200 million to ramp up rubber production and RM140 million for the replanting of oil palm trees.
RM150 million will be set aside for an RM200 monthly payout for three months to paddy farmers waiting for harvest.
3.50pm: Fiscal deficit is down from 6.7 percent of GDP in 2009 to just 3 percent in 2017.
'Are Azmin, Guan Eng trying to sell their states to China?'
3.47pm: Najib, who has been criticised by the opposition for gravitating towards China, returns fire at the opposition over Selangor Menteri Besar Azmin Ali and Penang Chief Minister Lim Guan Eng's visit to China.
"I am told that the Selangor menteri besar has visited China. We want to know if Gombak (Azmin's parliamentary constituency) trying to sell off Selangor?
"Be careful. If you spit in the air, a spittle might fall on you.
"What about (MP of) Bagan (Guan Eng) visiting other countries? What is that about? Is he trying to sell his state?" he asks.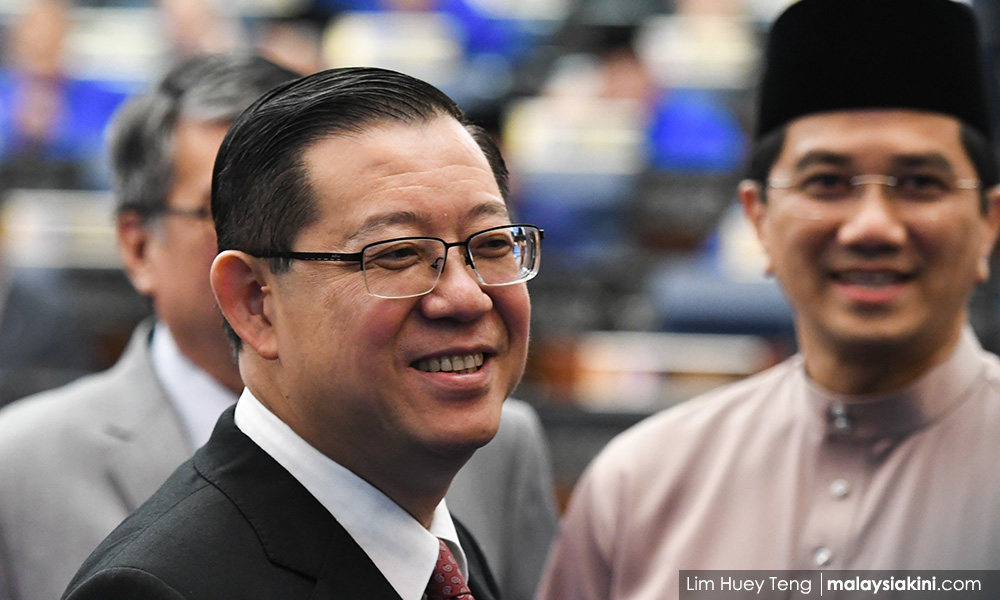 'That person has insulted Bugis people'
3.40pm: As part of his opening statement, Najib takes a swipe at his nemesis Dr Mahathir Mohamad over the latter's "Bugis" remark.
"But 'that person' has insulted Bugis people. It's okay. What is important is that we have a big heart," he says drawing laughter from the MPs.
Cries of 'reformasi, kleptocracy' ring out before budget speech
3.35pm: Najib, clad in a BN blue baju Melayu, starts his speech.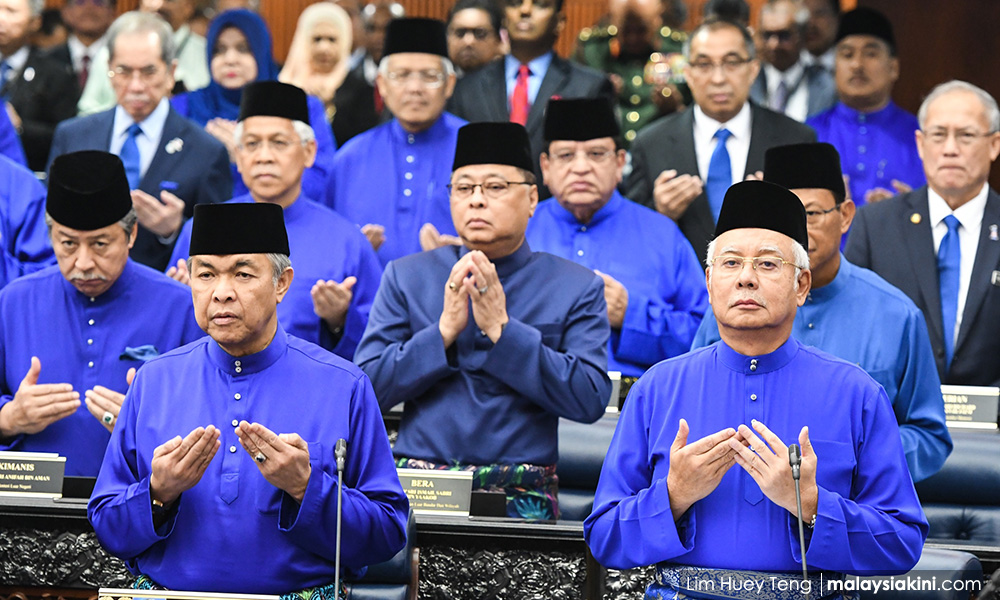 3.30pm: Opposition MPs chant "reformasi" and "kleptocracy" before Najib begins his speech.
2.18pm: At 3.30pm, Prime Minister Najib Abdul Razak is slated to table Budget 2018 in Parliament, his administration's ninth yearly financial blueprint for the nation.
The budget is expected to contain an assortment of goodies to create a feel-good factor in view of the coming general election.
Earlier this month, the prime minister also promised "good news" for the civil servants.
Civil servants are often regarded as a vote-bank for Umno and BN but with former premier Dr Mahathir Mohamad positioning Bersatu as an alternative to Umno, the situation has become dicey.
Furthermore, Mahathir is even considering contesting in the administrative capital of Putrajaya.
The budget could also herald positive news for those in rural areas, where Najib's Umno and Mahathir's Bersatu would lock horns for Malay votes, the outcome of which could tilt the balance of power.
Business news organisation Bloomberg reported that Budget 2018 would see more measures to increase people's disposable income such as higher cash handouts, bonuses for civil servants and tax relief for Malaysians.
Bloomberg also spoke to several experts with regard to Budget 2018 being a polls budget.
Economists with RHB said the budget would be equity-market friendly, containing "goodies" for individuals and businesses while MIDF Amanah Investment Bank Bhd expected the BRIM cash handout to rise to RM7.5 billion from RM6.8 billion this year.
Chief economist of Malaysia Rating Corp predicted a possible one-off tax break for the middle-income group but did not see any outright reduction in the personal income tax rate.
Malayan Banking Bhd told Bloomberg that the government might emulate Singapore's Hosing Development Board and set up a single authority to oversee the affordable housing market to coordinate public and private projects and better match supply and demand.
According to MIDF, there might also be tax breaks or exemptions to spur private developers to build cheaper homes.
Malaysiakini's Budget 2018 microsite
RELATED REPORTS
Najib announces 'the mother of all budgets'
I've got a friend in Zahid, says Najib in emphasising loyalty
PM presents populist budget targeting voters ahead of polls
Shouts of 'kleptocracy' ring out as Najib ends speech on fiery note
Higher payout of RM1,500 for civil servants in Budget 2018
Budget to provide RM3.5b for bumiputera empowerment
Gov't abolishes four tolls in Selangor, Kedah, Johor
Penang landslide: PM cites poem by DAP MP
Lower income tax for those making RM20k to RM70k
Opposition is consistently inconsistent, Najib says
PM praises 'chicken entrepreneur Kak Wan', Harapan's feathers ruffled
Despite GST, Budget 2018 relies heavily on income tax
No BR1M increase for first time in seven years
Additional flexibility for PTPTN loans in Budget 2018
Najib: Are Azmin, Guan Eng selling Selangor, Penang too?
In opening remarks, Najib slams 'person' who insulted Bugis community
---