Prime Minister Najib Abdul Razak expressed anger and directed strong language at the opposition over claims that the country had lost its sovereignty to China.
Najib, in officiating speech at the 64th MCA annual general assembly, noted that the opposition had vowed to review Putrajaya's joint-venture efforts with China.
"They threatened to change everything. Supposedly we have sold our sovereignty. What sovereignty? Kepala bapa kau (literally: your father's head) - I'm sorry for using some coarse language because it's illogical.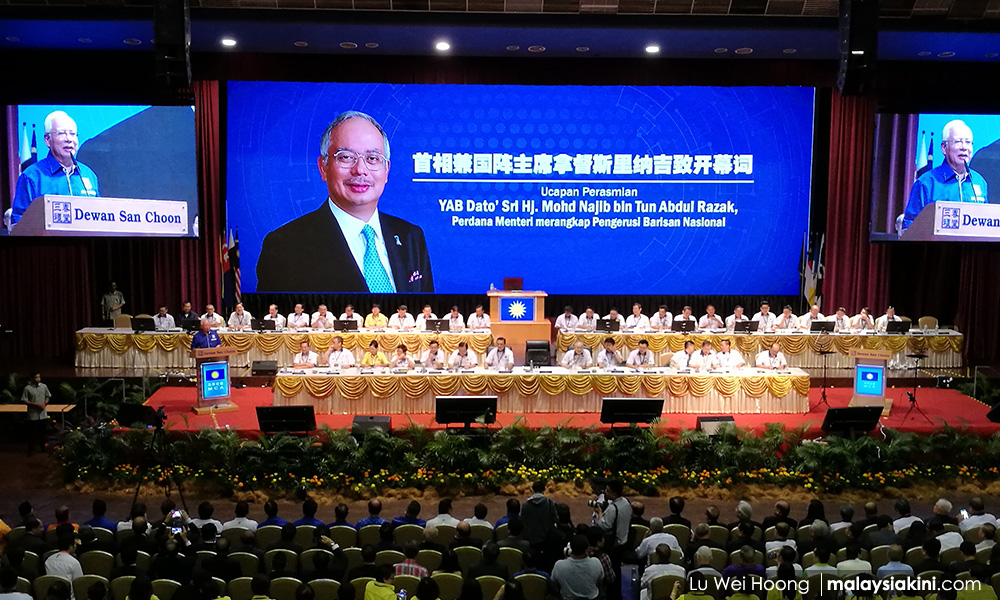 "Where is the loss of sovereignty? Stupid. You think we are stupid? We are not stupid, you are stupid," he told delegates at the MCA headquarters in Kuala Lumpur.
Najib, who is also BN chairperson, zoomed in on issues raised with the Forest City project in Johor and the Kuantan-China Industrial Park (MCKIP) in Pahang.
He noted there were claims that Malaysians could not access the MCKIP site.
"(They) said Malaysians cannot enter. It's stupid work. I haven't seen (something) so pathetic to lie to the Malaysian people.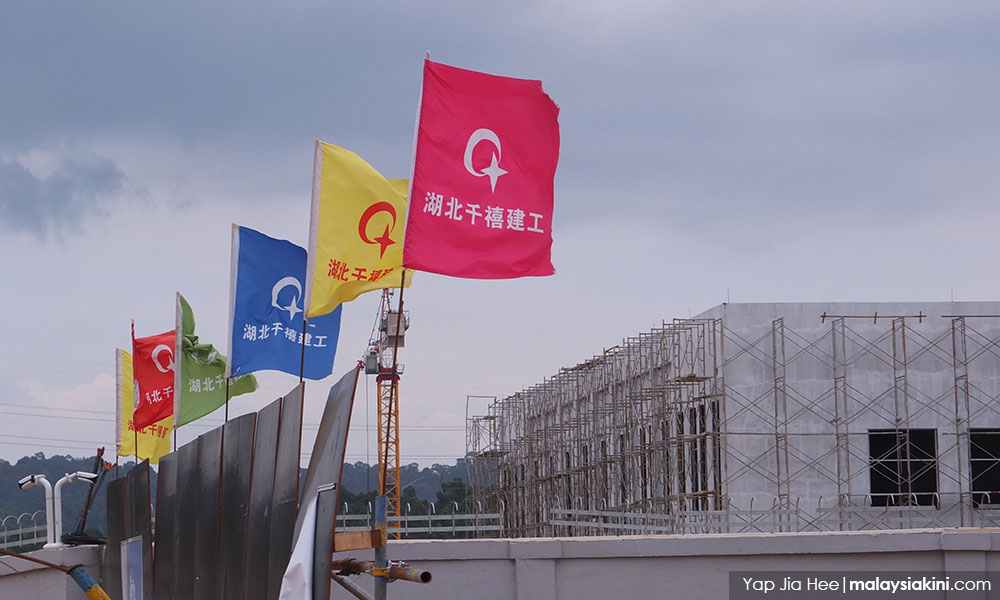 "It is our land, anyone can go in. It's a lie. Don't play games with the Malaysian people.
Malaysiakini had last month, in a three-part special report, highlighted the reclusiveness of the 710-acre Alliance Steel (M) Sdn Bhd complex within the MCKIP.
Opposition elected representatives had complained they were denied entry to the site.
MCKIP later clarified that elected representatives can visit the industrial park but the site they were denied entry had been sold to Alliance Steel and would require the company's permission for access.
Alliance Steel is a joint-venture between two China entities namely Guangxi Beibu Gulf Port International Group Co Ltd and Guangxi ShengLong Metallurgical Co Ltd.
Najib also took issue with similar sovereignty issues raised with regard to the Forest City project.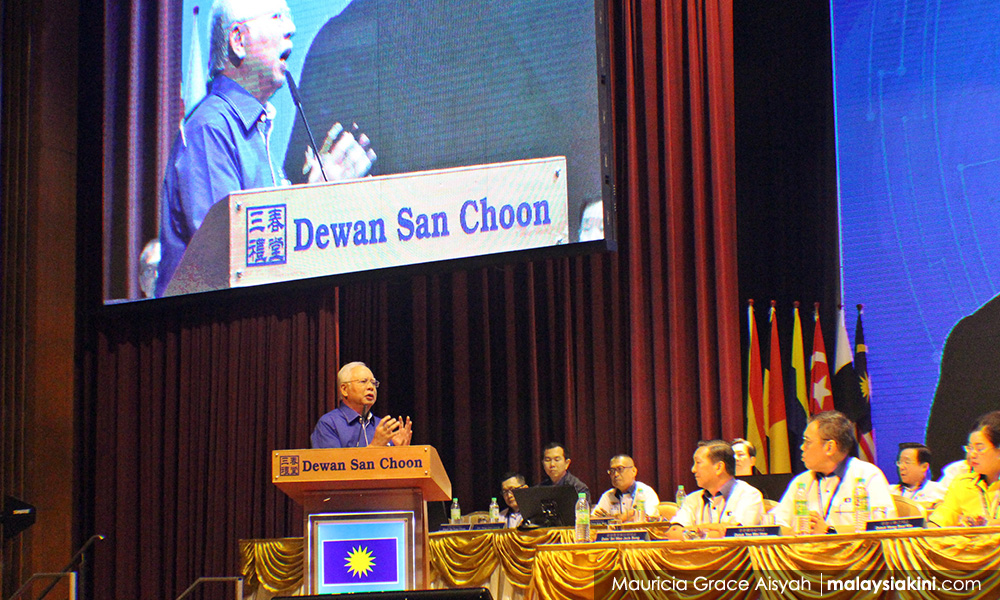 "I am angry because you are saying a lie and you are doing something so ridiculous and so pathetic. (They) go to Forest City and make all kinds of stories.
"That is all reclaimed land. Not Johor land. Of course, it is sold overseas. Some (are sold) locally and some overseas.
"You think Malaysians are so stupid that they cannot think for themselves? You're wasting your time with these people (opposition)," he said.
Najib also made a veiled reference to Pakatan Harapan chairperson Dr Mahathir Mohamad.
"This country cannot be led by a 93-year-old man, put it this way," he said.