Uggah: Over 20,000 emergency personnel deployed for S'wak floods
A total of 21,188 officers and personnel from seven departments and agencies will be deployed to face floods in Sarawak, said Deputy Chief Minister Douglas Uggah Embas.
The relevant departments and agencies involved are the Malaysian Armed Forces, Civil Defence Force, Fire and Rescue Department, Royal Malaysia Police, People's Volunteer Corps, Social Welfare Department and Health Department.
Uggah, who is also Sarawak State Disaster Management Committee (JPBN) chairman, said the leave of personnel under the committee was also frozen with immediate effect.
"The number of personnel this year has been increased to 21,188 from 17,097 last year," he told a media conference after chairing the Sarawak JPBN meeting in preparations for the northeast monsoon at Wisma Bapa Malaysia here today.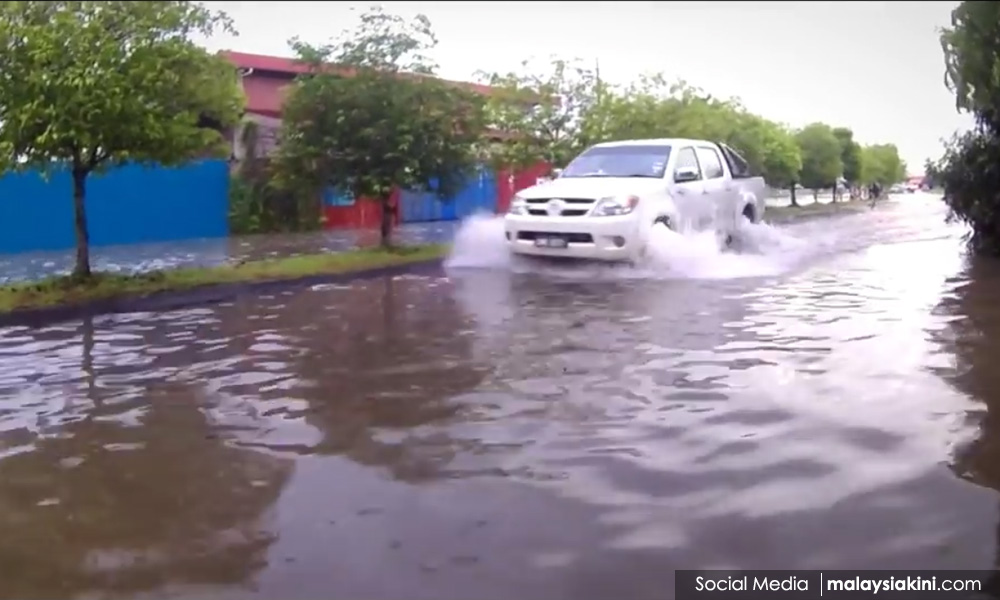 In addition, he said five helicopters, 205 lorries, 472 four-wheel drive vehicles, 290 boats, 117 ambulances from the various departments and agencies are also on standby.
According to the Meteorological Department, the prevailing northeast monsoon which is expected to last until March 2018, would cause floods in low-lying and flood-prone areas.
Uggah said JKM had made preparations to open 610 flood evacuation centres statewide and 165 logistics suppliers had been appointed.
"To attain the best response time, logistics supplies will be stored in 12 forward bases at strategic places and three main stores or depos are placed in Kuching, Samarahan and Miri," he added.
The meeting, which lasted over one hour, was also attended by Sarawak Welfare, Community Wellness, Family, Women and Child Development Minister Fatimah Abdullah and Deputy State Secretary Jaul Samion.
- Bernama