Prime Minister Najib Razak handed a contribution of RM1.9 million to Sekolah Sains Sultan Haji Ahmad Shah (SHAH) in Pekan today.
Najib who arrived at the school at 9.50am also spent time to visit the condition of the school before presenting the contribution to the school headmaster Adnan A Aziz, before joining students from the school for breakfast.
When met later, Adnan said the contribution would be used to restore buildings, facilities and hostels of the school which has 583 students from Form One to Five.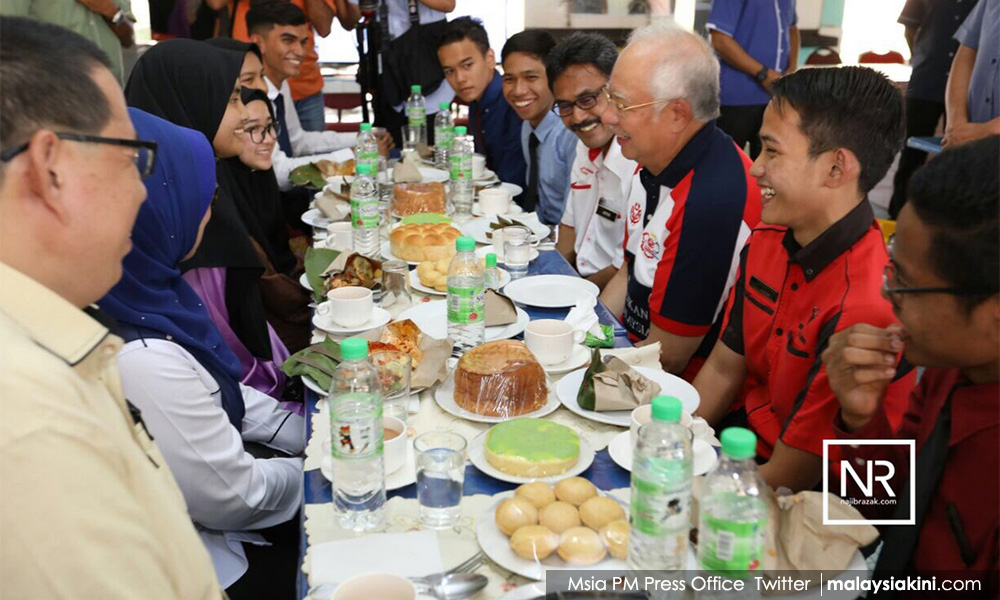 "The school was built in 1989...so it is time for us to repair the facilities as we would be hosting the 45th National Fully Residential Schools Excellence Day in the middle of next year. Priority will be given to repair the school hall as it would be used on that day apart from hostel for the comfort of students," he told reporters when met here today.
Adnan said apart from that, the school which is a high performance school also needed to address sedimentation as the school was built on a former swamp as well as repairing electrical wiring.
He said the school also received contribution from SHAH Pekan Alumni which was presented by its chairman Remie Arman Musa.
'Opposition in disarray'
Meanwhile at another event, Najib said Umno is getting stronger and in a better position to serve the people, the opposition is in disarray as it is plagued by various problems between the coalition partners.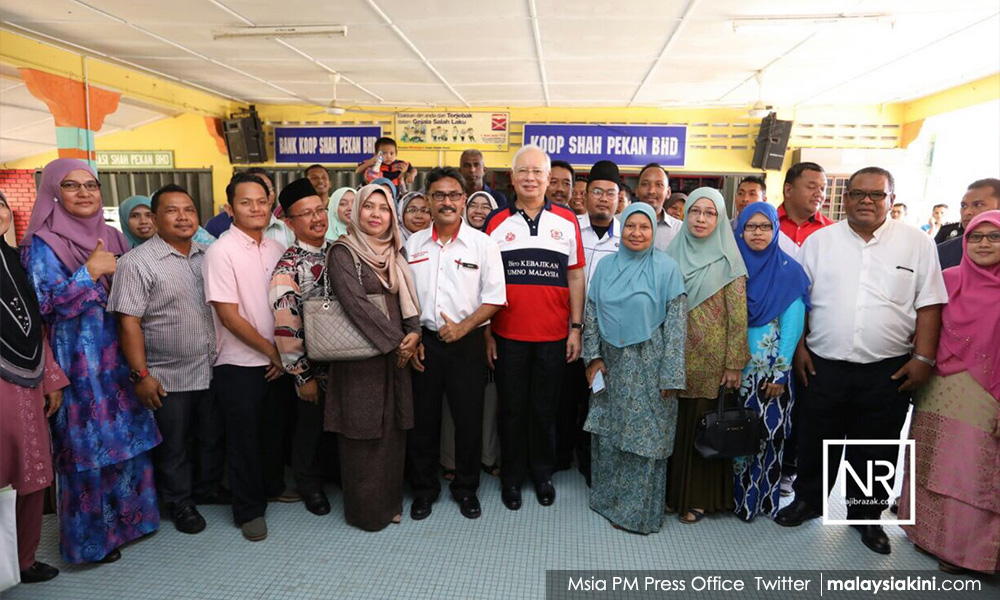 The Umno president said the situation had enabled the party, through its machinery including the welfare bureau to continue going down to the people to help those in need across the country, especially the rural communities.
"We see the opposition now in a situation of 'kuchanala' (a Kelantanese Malay word for disarray) but Umno remains strong and committed to helping the people in good times and bad times."
Najib said this when launching Phase 2 of the 'Umno Bantu Rakyat' (Umno Assists People) programme and 'Jom Simpan Bersama Perbadanan Tabung Pendidikan Tinggi Nasional' (Let's Save with the National Higher Education Fund Corporation) at the grounds of Kampung Tanjung Medang Mosque.
Also present at the event were Umno Malaysia welfare bureau chairman Shamsul Anuar Nasarah and Bebar assemblyman Mohamad Fakharuddin Mohd Arif.
- Bernama