Several youths did not pull any punches when questioning Pakatan Harapan chairperson Dr Mahathir Mohamad at a town hall session in Petaling Jaya tonight.
Among the questions posed to him was whether he would stand by the claim he made 19 years ago that Harapan de facto leader Anwar Ibrahim had "masturbated" other men.
Although he did not respond to the question directly, Mahathir told the audience how police had submitted reports about Anwar's purported "misdeeds" to him three years before the former deputy prime minister was arrested.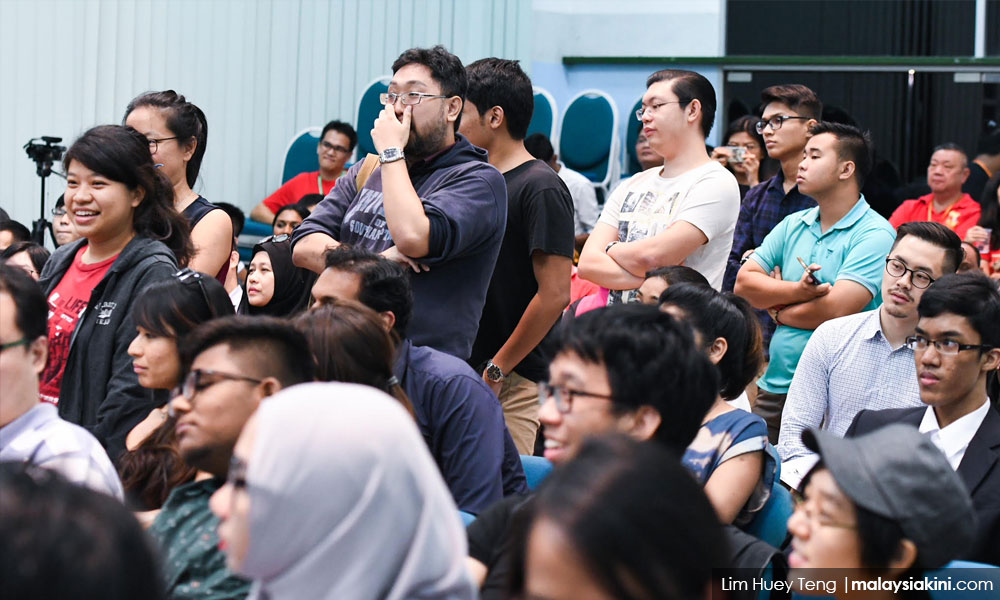 "I thought police were trying to undermine him. He was my deputy, I didn't ask police to take action...