Pakatan Harapan chairperson Dr Mahathir Mohamad has admitted disappointment with the youth at a town hall session he attended with DAP supremo Lim Kit Siang on Tuesday, because they mostly focused on the alleged past misdeeds of BN.
Despite describing the town hall with an audience of about 200 as 'most interesting', the former premier noticed how Harapan was "prejudged" guilty before the fact, based on the reaction of the crowd.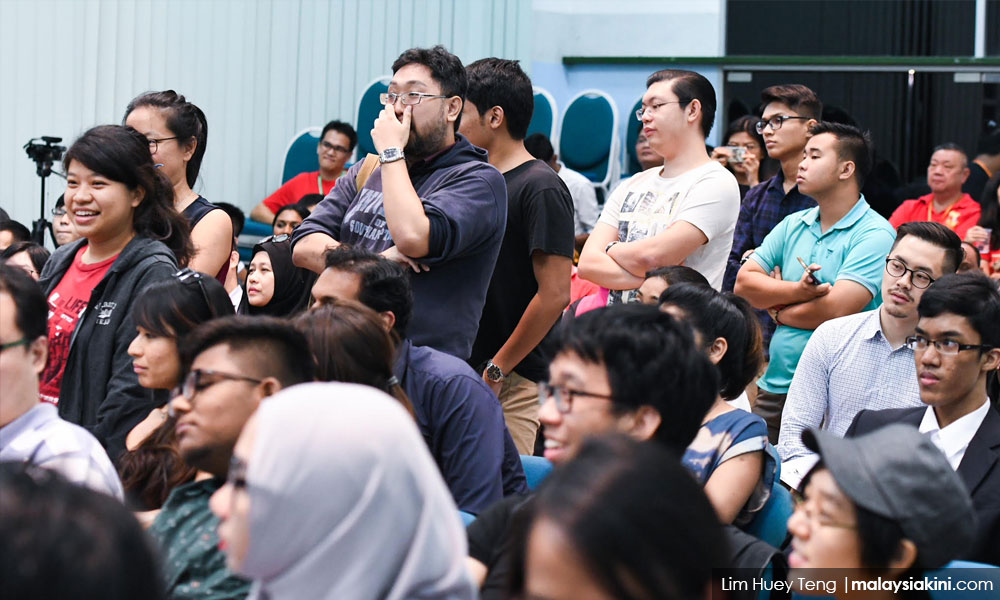 "They asked very intelligent questions, but were a little disappointing because they were mainly about past alleged misdeeds of the BN government.
"There was hardly any reference to the present and the future. The main focus was on Ops Lalang," he said in a blog posting today...