MACC has confirmed that a witness statement pertaining to a graft trial involving a former Johor exco member has been leaked online.
MACC deputy commissioner of operations Azam Baki said a police report will be lodged on the matter. MACC witness statements are classified documents.
The witness statement was posted on an anonymous website yesterday.
On Monday, Senai state assemblyperson Wong Shu Qi told the legislative assembly that the document had implicated Johor Menteri Besar Khaled Nordin over the controversy surrounding payments to change the bumiputera lot status for houses in the state.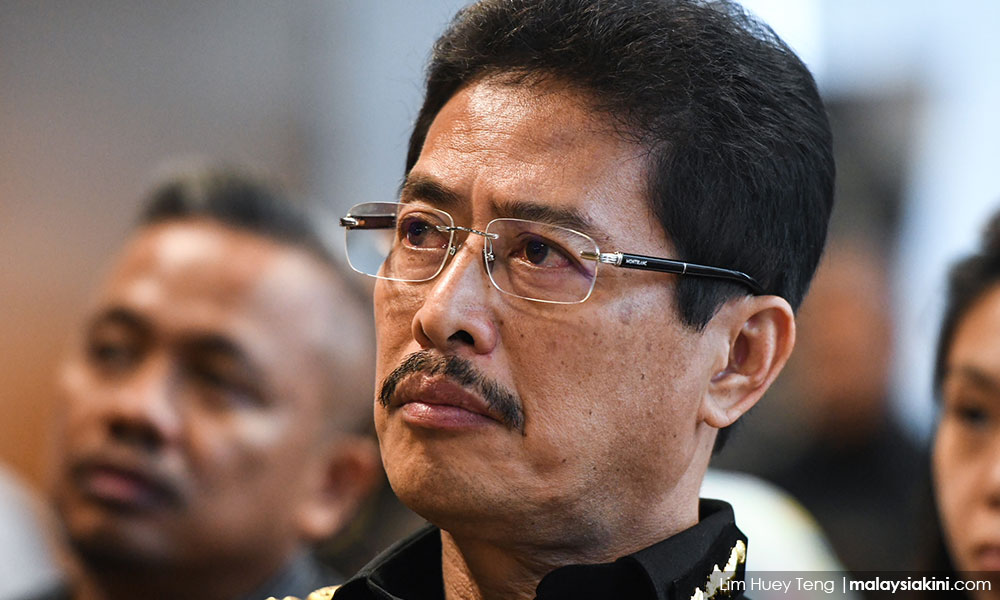 Earlier this year, Johor exco member Abdul Latif Bandi, his son and a developer were slapped with corruption and money laundering charges related to the issue.
According to Azam (photo), the witness statement of one of the accused was shared with the defence team upon their request.
Azam also said that a "payment schedule" related to the case that has spread online was "purposely created" with the intention of "confusing the public."
He added that the document leaked was prejudicial to MACC's case, and has urged the police to take action against those responsible for its spread.
Earlier today, Johor Pakatan Harapan urged Khaled to respond to the allegations contained in the witness statement.
RELATED STORY