The Ministry of Education (MOE) has been asked to reveal details of the purported "experts" behind the decision to replace two local English textbooks with European ones.
Bukit Bendera MP Zairil Khir Johari said Deputy Minister of Education P Kamalanathan's written reply to his question in Parliament was unsatisfactory, and in fact "raises more questions than answers".
Zairil has raised various issues surrounding the two new textbooks a number of times, from its lack of open tender despite being printed locally, to the cost as well as the haste in which the previous texts had been abandoned.
The DAP lawmaker had also raised questions about the contents themselves, which not only referred to foreign contexts and events, but in one example even required knowledge of Spanish.
He questioned Kamalanathan's (photo) brief explanation that the decision in favour of the new books had been taken after an evaluation process by "English language experts" who were appointed by an "evaluation panel".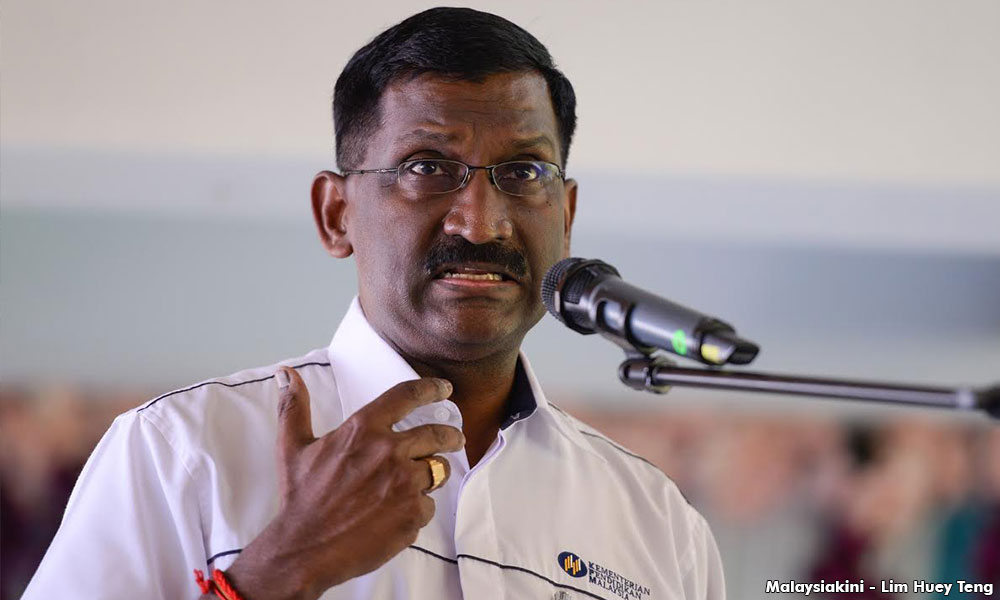 The deputy minister also said that despite the foreign elements, the books were nevertheless suitable for Malaysian students because they comply with the appropriate CEFR (Common European Framework of Reference for Language) level.
As for the absence of open tender unlike the previous local textbooks, Kamalanathan explained this was due to the books being "difficult to source locally and hence had to be specially selected".
In the case of "Super Minds" and "Pulse 2," they were chosen from a list proposed by a "consultant", revealed Zairil.
"Unfortunately, the ministry's official response raises more questions than answers.
"Firstly, who are these 'English language experts' that approved the foreign textbooks?
"Also, who makes up the 'evaluation panel' that selected these experts?" asked Zairil, who is DAP parliamentary spokesperson for education, science and technology.
'Shameless excuse'
Earlier, he had questioned the price of the books, which he said although were foreign in source, had been printed by a local company, and therefore should not cost "four times the price" of the previous ones.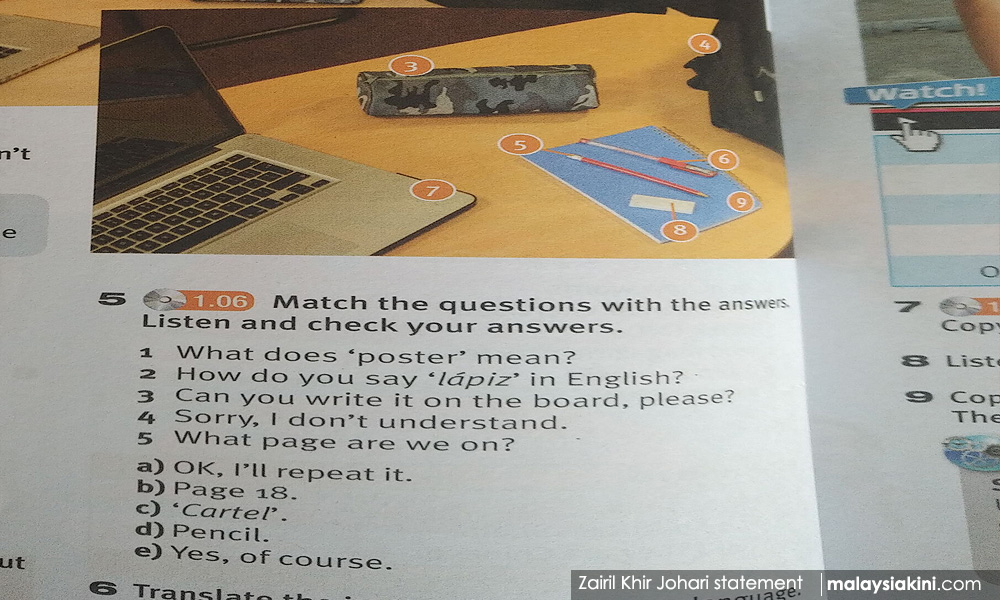 "Based on my calculations, MOE spent RM33 million to supply all Year 1 and Form 1 students with the new 'imported' books, even though RM7.1 million was already spent earlier this year to procure the local KSSR and KSSM textbooks for Year 1 and Form 1.
"In other words, RM40 million has already been spent on textbooks for just two cohorts this year."
The books, noted Zairil previously, also appeared to have been copied wholesale from the European originals, and referred students to events and places in England, and even digital content and radio programmes that were not available to Malaysian students.
"Did these experts even vet through the contents properly?
"If they did, does that mean that they approve of not only the totally foreign references contained in the books, but even the exercise questions that require basic knowledge of Spanish?" he asked.
Zairil also claimed that the excuse that the CEFR-aligned books were difficult to procure was a "shameless" attempt to justify the absence of an open tender process.
"The truth is that an open tender can easily be conducted.
"In fact, all publishers both foreign and local can be invited to participate in such an exercise," he said.