Since stepping down as prime minister, Dr Mahathir Mohamad has never been happy with his successors.
He was one of the chief critics of former prime minister Abdullah Ahmad Badawi, who was strongarmed into resigning in 2009, and is now on a dogged mission to topple Prime Minister Najib Abdul Razak.
For Selangor ruler Sultan Sharafuddin Idris Shah, Mahathir simply does not want any other premier to outdo his legacy.
"To build up a good name is very difficult, to destroy (it) is too easy. Mahathir was there for 22 years, it was not by his own effort. The party (Umno) put him there and now he wants to destroy the party.
"He thought his 22 years were so big. He does not want any other prime minister to do better than him and tries to push them down. That's why I say he has an inferiority complex," Sultan (photo) said in an interview with The Star published today.
​​​​​​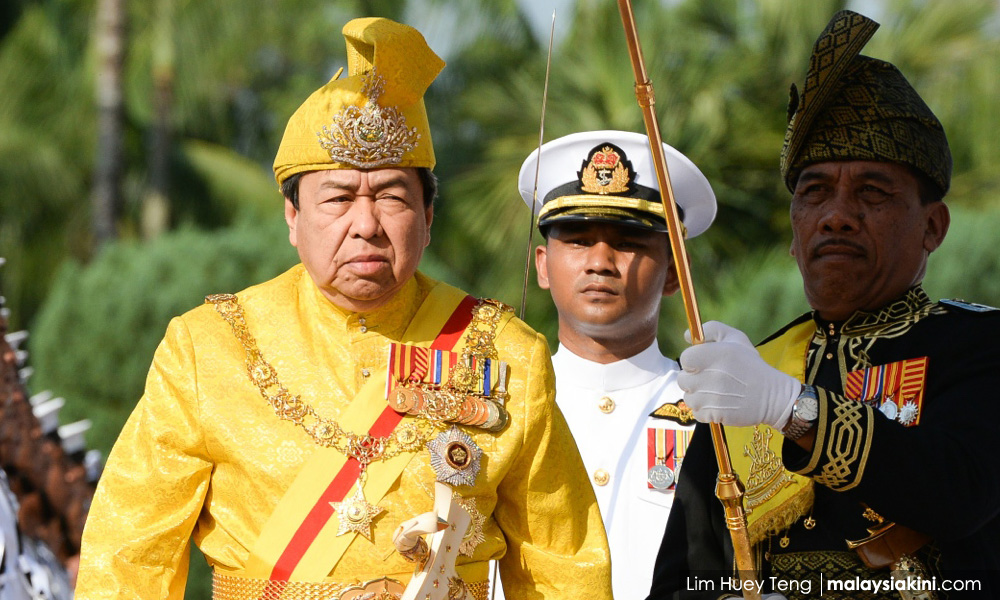 Mahathir is currently the chairperson of Pakatan Harapan, having quit Umno last year in protest of Najib's leadership and the 1MDB scandal.
The nonagenarian had angered Sultan Sharafuddin, after telling Najib to "balik Bugis" (go back to Sulawesi).
The Selangor monarch, who is of Bugis descent, deemed the remarks a slur on the community, although Mahathir insists his remarks were aimed only at Najib.
The Star on Tuesday also quoted Sultan Sharafuddin as saying that Mahathir anger would burn the whole country.
However, he denied that there was any royal vendetta against Mahathir for curtailing the Malay rulers' powers in the 1980s.