Prime Minister Najib Abdul Razak could dissolve the Parliament as early as late-February, paving way for the general election to be held in March or April, according to a report by Sin Chew Daily.
The report, citing sources, said this follows the Election Commission's (EC) successful legal bid to remove a stay order which prevented it from conducting hearings on objections towards the redrawing of electoral boundaries in Selangor.
Upon the completion of such hearings, the respective hearing reports from all states can be handed to Najib who will then initiate the necessary legislative process for the new electoral boundaries.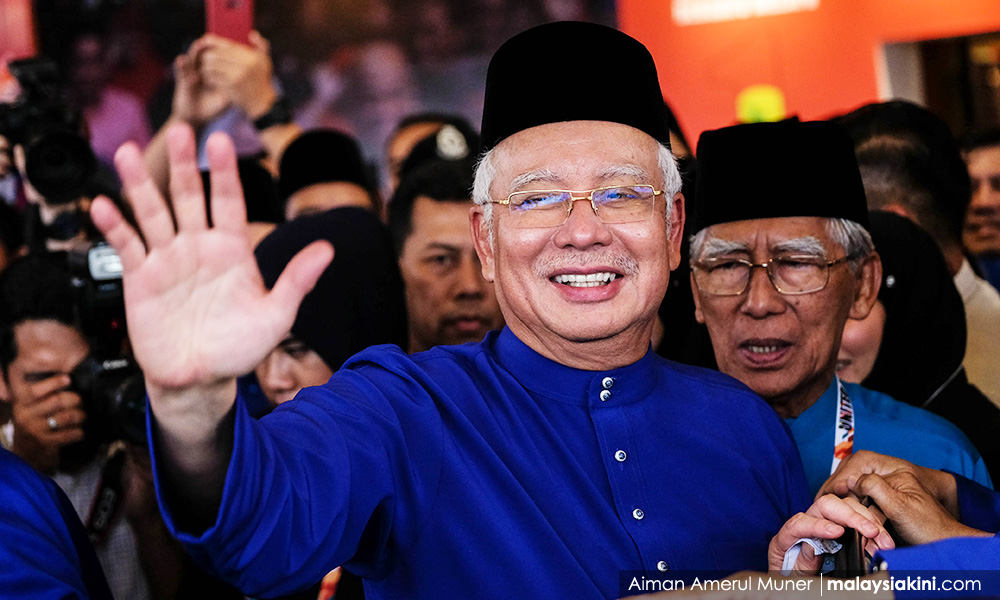 A source told the daily that a special sitting of the Dewan Rakyat can be held as early as January and therefore the passage of the new boundaries can be completed ahead of the elections.
Selangor is the only state where the EC has yet to complete its series of local enquiries on the new boundaries.
The state government had sued the EC in 2016 to invalidate the proposed redrawing of electoral boundaries, thereby suspending the 200-odd local inquiry processes.
However, on Dec 7, the Kuala Lumpur High Court dismissed the Selangor government's judicial review application to challenge the EC's redelineation notice but allowed a request for a stay order to put the local inquiries on ice.
No later than Hari Raya
The EC has proposed to modify the electoral boundaries for 113 parliamentary constituencies in Peninsular Malaysia. The proposal will also see 12 parliamentary seats and 34 state seats being renamed.
The report said the net result would see less ethnically-mixed seats, resulting in more seats where either Malays or Chinese form the majority.
"The biggest beneficiaries (will therefore be) Umno and DAP," read the report.
The report speculated that elections will unlikely be held later than May 17 - the start of Ramadan - although Najib could technically wait until June 24 for the automatic dissolution of the 13th Parliament.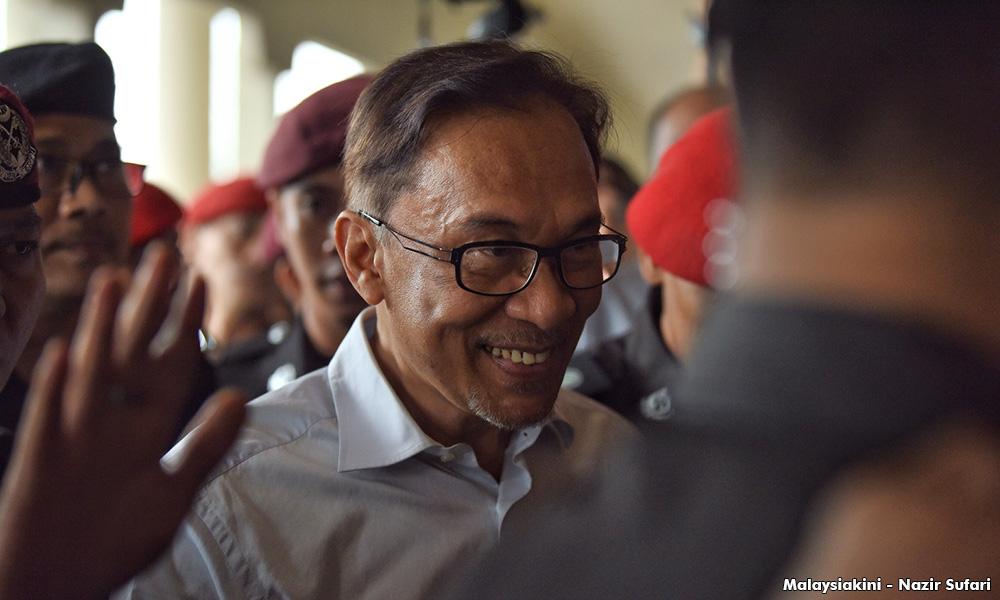 "Another consideration is that... PKR de facto leader Anwar Ibrahim (photo) is scheduled for release from prison on June 9.
"(Observers) believe BN will not wait for Anwar to be released before calling for elections," read the report.
Anwar was handed a five-year jail sentence for sodomy in Feb 2015. He is expected to be released in the middle of next year if he is granted remission.
Meanwhile, the report said some political observers believe that Najib could hold polls soon after April 3 - the ninth anniversary of his premiership.
"The observers believe that Najib can wait until the completion of his ninth year in office and present his report card on his contributions to the country," read the report.