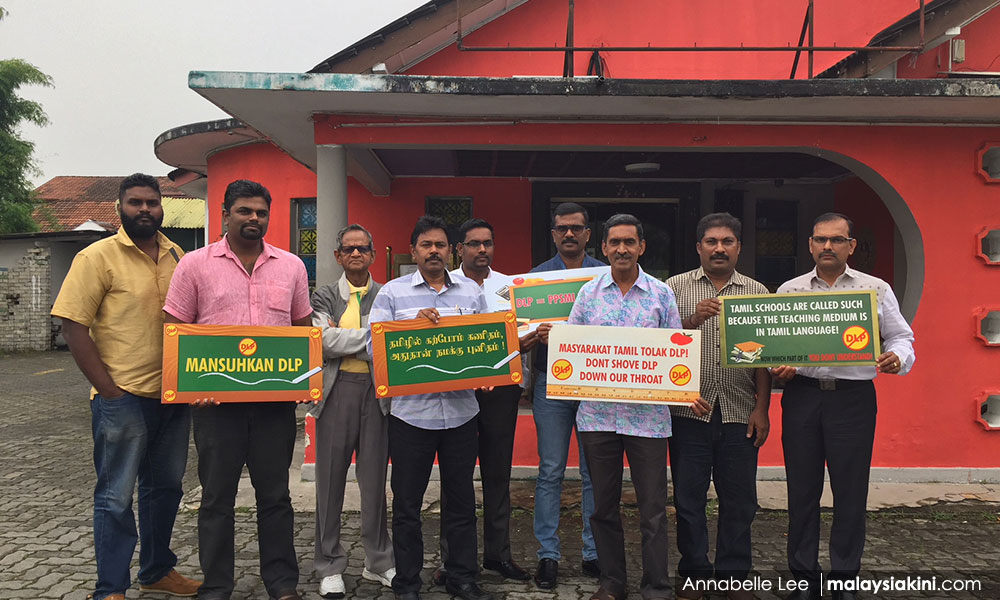 Taskforce vows to sue Tamil schools over dual-language programme
A newly set-up taskforce has vowed to sue Tamil schools that are implementing the Dual Language Programme (DLP) as it claims the programme is "illegal and unconstitutional".
Calling itself "Tamil Enggal Uyir" (Tamil is Our Soul), the taskforce contends that the programme violates the constitutionally-protected right to have Tamil as the medium-of-instruction at schools, said its coordinator K Arumugam.
"The Federal Constitution makes it an obligation of the government to provide Tamil as the medium of instruction at primary schools. The Education Act 1996 also states that Tamil schools must use Tamil as the medium of instruction.
"You should not change (the medium of instruction of) two major subjects - Mathematics and Science - from Tamil to English... or else the character of Tamil schools will become English-medium schools.
"Thus, the DLP is illegal and unconstitutional.
"Our objective is to take all Tamil schools which are going to implement the DLP to court...and subject them to judicial review and challenge the constitutionality (of their actions)," he said at a press conference in Petaling Jaya today...
For the rest of this story and more, subscribe for only RM200 a year. If you're already a subscriber, please sign in.
Sign in
Subscribe now