PKR deputy president Azmin Ali has offered to let Pakatan Harapan prime ministerial candidate Dr Mahathir Mohamad contest in his Gombak parliamentary constituency in the next general election.
"I am ready to make way for Mahathir in Gombak if PKR agrees to it. Let's (build) consensus for the people," Azmin said on Twitter tonight.
Gombak is a marginal seat which Azmin won in the 2013 elections by a 4,734 vote majority or 51.4 percent of the vote.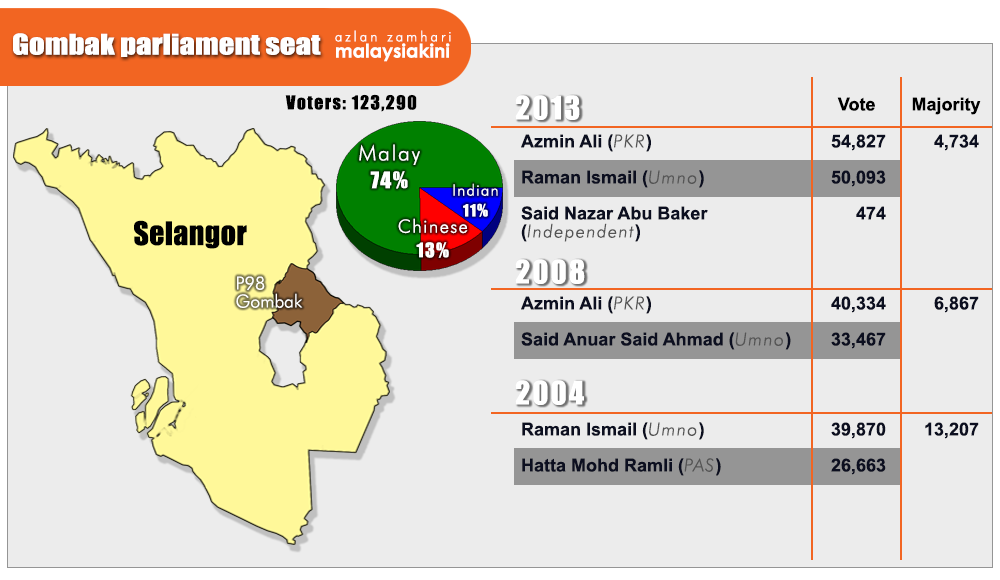 His offer comes after Mahathir said earlier today that Azmin was capable of becoming prime minister, but was not selected for the job by Harapan.
The coalition had announced last Sunday that Mahathir would be its choice for prime minister should it win the 14th general election.
The announcement created backlash even among Harapan, with leaders from Selangor PKR - which Azmin heads - issuing a statement saying they disagreed with the move.
Azmin, however, said yesterday that Mahathir was Harapan's "best option".
Mahathir has said that he is considering three possible seats to contest in GE14, namely his old base Kubang Pasu, Langkawi, or Putrajaya.