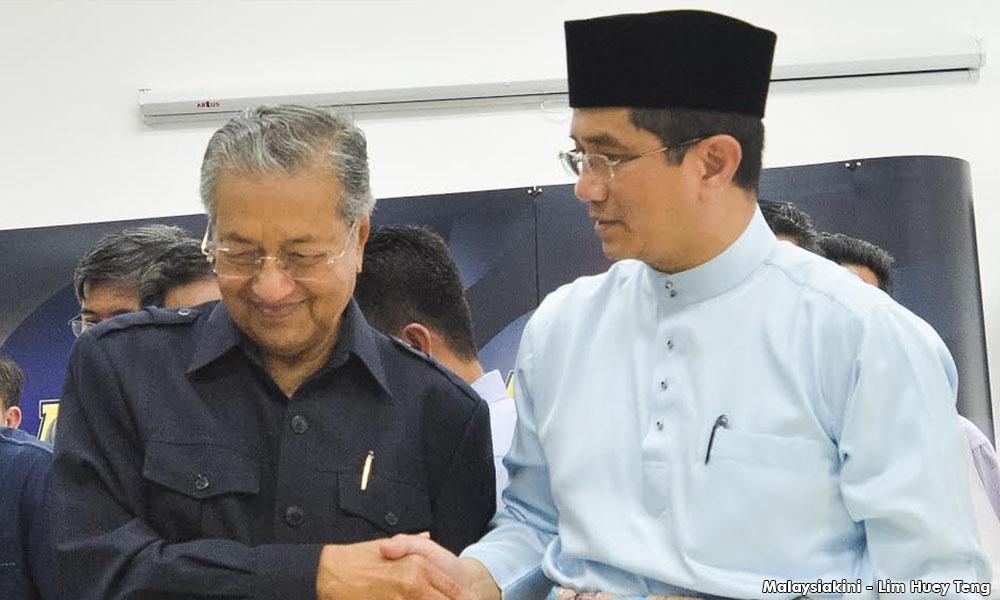 Azmin's Gombak seat offer a 'farce', Umno says
The action of Selangor Menteri Besar Mohamed Azmin Ali in offering the Gombak parliamentary seat to Dr Mahathir Mohamad to contest in the 14th general election is merely a "farce."
Selangor Umno Liaison Committee secretary Johan Abdul Aziz (photo) said the menteri besar was only finding an excuse to run away for failing to service the people there.
"I see many residents in Gombak grumbling for being neglected by the leadership of Azmin who has never visited many areas there.
"Urban Wellbeing, Housing and Local Government Minister Noh Omar has to go down to the People's Housing Project (PPR) in that constituency to solve problems of damaged roofs and rubbish," he said when contacted here today.
Via a statement in his Twitter account, Azmin, who is also Parti Keadilan Rakyat (PKR) deputy president, said he was ready to give way to Mahathir in Gombak if it was agreed upon by PKR.
Prior to this, Mahathir, who is also Bersatu chairman, said he was willing to contest in the GE14 in one of the three parliamentary seats of Putrajaya, Langkawi or Kubang Pasu.
On Sunday, Pakatan Harapan named Mahathir as the prime minister if the opposition wins GE14.
Selangor Umno youth chief Zainuri Zainal said Azmin offered the Gombak seat to Mahathir because he had slim chances of recapturing the seat due to declining support from PAS.
Azmin, who has defended the Gombak seat since 2008, defeated BN candidate Raman Ismail and Independent candidate Saiz Nazar Abu Baker with a 4,734- vote majority in GE13.
- Bernama