Former minister Rafidah Aziz, often described as the "Iron Lady of Malaysia" when she was in government, has come to the defence of Dr Siti Hasmah Mohd Ali, wife of former prime minister Dr Mahathir Mohamad.
"She, my Kak Hasmah, was only using her right and freedom to say what are indeed facts and to fight injustice at a women's march and gathering.
"She did not involve herself in any activity which the US Department of Justice classified as kleptocracy and she is being questioned?" Rafidah said in a Facebook posting today.
She was responding to the police's move to question Siti Hasmah (photo) yesterday for participating in the "Women against Toxic Politics" march in September last year.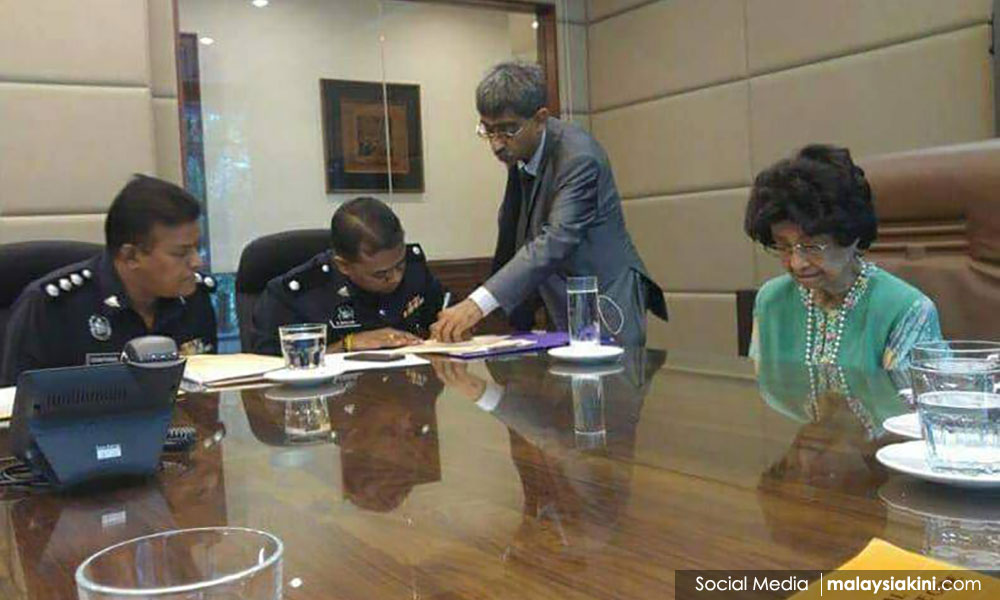 Rafidah did not specify what she meant by "kleptocracy" but the US Department of Justice under its Kleptocracy Asset Recovery Initiative had established that at least US$4.5 billion was allegedly stolen from Malaysian state-owned fund 1MDB.
The US DOJ is looking to recover, on behalf of Malaysian taxpayers, US$1.7 billion in assets allegedly acquired using the stolen funds of which the beneficiaries included "Malaysian Official 1".
"We all have heard many others making extremely racist and inflammatory remarks but nobody in authority bothers to take notice.
"Even very dubious actions involving billions and millions of ringgit attributed to some people are completely ignored. Case closed. No further action.
"Are we becoming a dictatorial nation?" asked Rafidah.
She said the attempt to silence dissenting voices was distressing and the country deserved better.
"How low are people in authority going to stoop? Clearly, some have lost the moral and ethical authority to govern," she said.