The opposition's youngest party, Bersatu, has a sizeable following among Malay youths, but it is struggling to reach out to women, said political analyst Wan Saiful Wan Jan.
In an article published in Singapore's Straits Times, Wan Saiful, who has been researching Bersatu of late, said approximately 55 percent of the party's 200,000-odd members are below the age of 35.
"For the majority, Bersatu is their first party. This is impressive because the general assumption in Malaysia is that the young either reject ethnic-based politics or party politics altogether.
"Almost all of the younger Bersatu members I interviewed told me they joined the party because of (chairperson) Dr Mahathir Mohamad," wrote Wan Saiful, who runs the Institute for Democracy and Economic Affairs think tank.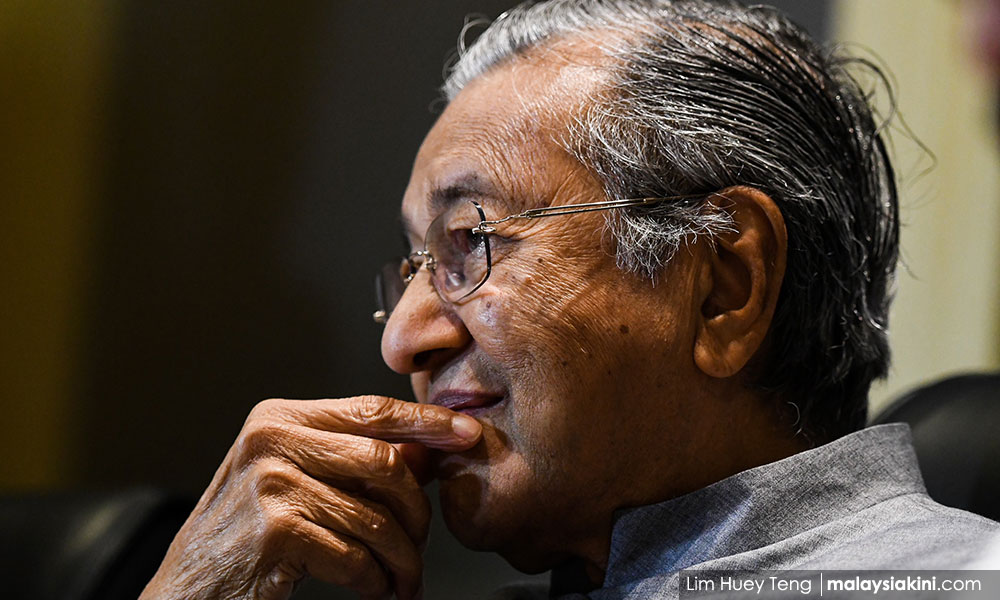 He explained that these youths were born in the 1980s, around the time Mahathir (photo) began his 22-year reign as prime minister.
"They were too young to understand the criticisms thrown at him at that time. But they saw modern infrastructure being built daily in a country that was enjoying respectable economic growth.
"Thus for them, Mahathir is a hero," wrote Wan Saiful.
Wan Saiful pointed out, however, that Malay women – a key demographic for any party – are more likely to support Umno, as shown by virtually all studies so far.
"This was reflected in a survey conducted in Johor last year by the Iseas-Yusof Ishak Institute.
"Only 17 percent of female voters said they favour Bersatu, while 44 percent rejected the party outright and 39 percent were unsure," he said.
As a whole, Bersatu appears to have made inroads in Malay heartlands the opposition was unable to penetrate in the past – a point which its Pakatan Harapan allies should acknowledge and reciprocate, said Wan Saiful.
He suggested that one method in which this can be done is to give Bersatu more leeway in the selection of seats at the state level, as the party seems content with the parliamentary seats it has been allocated.
In other words, Harapan components may have to concede some mixed-ethnicity seats to Bersatu.
"The route towards winning Putrajaya is paved with many challenges, even for the master politician. None of the polls are siding with Mahathir at the moment. This will be an uphill battle for him.
"But, typical of Mahathir, one can expect that he will put up a brave fight and give it all that he has," Wan Saiful said.