Swiss food giant Nestlé has refuted claims that its famous chocolate malt drink Milo contained excessive amounts of sugar.
At a press conference today, Nestlé Malaysia's head of halal affairs department Othman Mohd Yusof said a claim in a viral video that Milo consists of 40 percent sugar was erroneous.
"Twenty percent is from milk lactose and another 20 percent is from the malt," he said during a press conference organised by the Muslim Consumers Association in Kuala Lumpur today.
He said the recommended serving of a Milo drink was mixing five teaspoons of Milo powder to 200ml of water.
"(Thereby) the beverage will only have six percent of sugar. Three percent from milk and another three percent is sugar," he said.
Lactose, he explained, was not sweet.
In view of this, Othman defended the Nestlé's decision to brand the product as a "healthy choice" because the sugar would be diluted.
On the claim that maltodextrin was present in Milo, Othman explained that it was a form of starch that was produced naturally from malt.
"But if you were to question me about the effect of maltodextrin, I am sorry but I don't have the knowledge for that. But it is a good question," he added.
Nestlé senior nutritionist Nurul Iliani Ahmad said her company encouraged children to drink Milo for health reasons.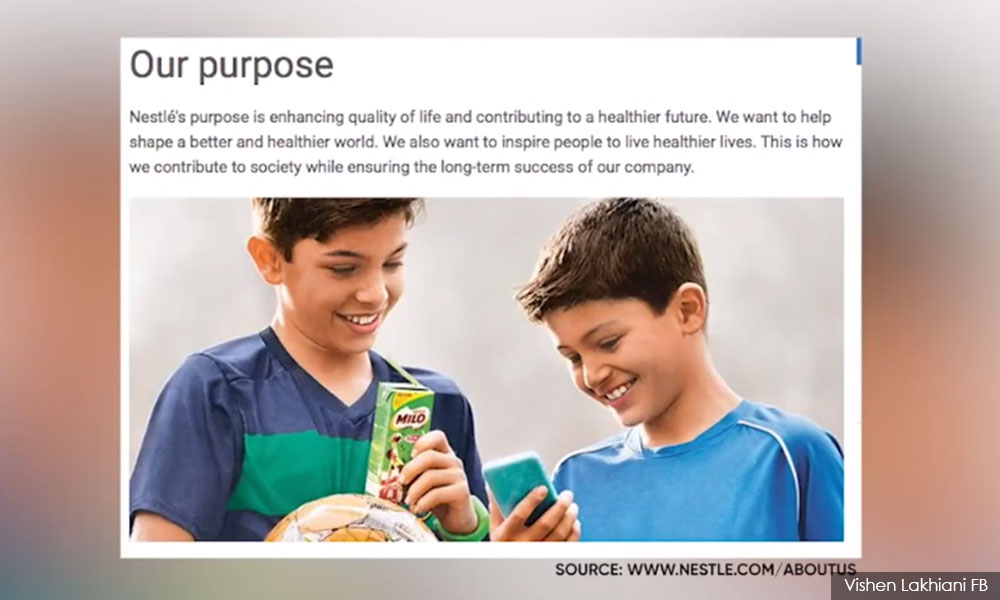 "We know the nutrients inside the milk contain sugar that is good for our health and milk can help the children to grow better.
"For me, it is very important that we still encourage them to take milk," she said.
However, she cautioned consumers to avoid adding more sugar in their Milo drinks and recommended "Milo kosong" (no added sugar) or "Milo kurang manis" (less added sugar) instead.
"We have (such advice) on (the packaging) but people take it for granted," she said.
The Milo saga erupted soon after entrepreneur Vishen Lakhiani uploaded a video pointing out that Nestlé had specified that there were 40 grammes of sugar for every 100g of Milo powder.
This, he said, meant that the beverage was not as "healthy" as Nestlé claimed it to be.
RELATED REPORT
Consumer group wants MOH verdict on Milo: 'Healthy' or not?