MP SPEAKS | You might recognise me. I am Rafizi Ramli, age 40, Just like you, I am a father, a husband and a son.
This morning, Justice Zamri Bakar delivered a guilty verdict in the long-running Bafia trial.
I was sentenced to a two-and-half years' prison sentence. Together with the one-and-a-half years' prison sentence in the OSA case, I am now looking at four years in prison.
I was accused of disclosing confidential banking information on Shahrizat Jalil's family members and a few companies owned by them.
I have 13 court cases currently running, but this is the first case that started it all.
It was also the first public scandal that I exposed: the infamous cow and condos story, which we all know by now.
Much of the RM250 million public money meant for poor farmers were eventually used to buy expensive condominiums and finance other businesses.
It's been six years and most of you would have forgotten it. Such is life - we move on.
But in every corruption scandal, some people can't move on. Some people are stuck with the aftermath. They paid a heavy price when corruption was allowed to go on.
The contrast is for everyone to see – I didn't take a single sen from the public but it was me and a bank clerk who had to spend many hours in the dock.
None of the people involved in the scandal was ever prosecuted. In fact, Johari Mohamad (the bank clerk) and I were the only ones prosecuted.
Worse, millions of Malaysians pay the price for the failure of the NFC that went unpunished. The price of beef remains high and lately has become unaffordable for many Malaysian households.
The RM250 million was never fully recovered.
I have done my part. I don't regret it for a second. Life goes on and whatever the outcome my family and I will make the best out of it. We are at peace because we have done our duty.
If you feel even a tinge of anger and disappointment that this has happened, it means you care. It means you hate what is happening. It means you can feel the injustice around you.
Do not let the feeling live only momentarily in you.
Change around you begins with you.
'The fight must go on'
I don't need anyone's pity, I made the choice myself. I need you to act on your feelings, so that we can change things together.
We need you to become volunteers. We need you to contribute to crowd-funding so that we can get more Malaysians to act on their conscience.
Just like I did when I decided to go after the NFC scandal. I acted on my conscience.
I prepared this video yesterday anticipating the worse, because I know the Attorney-General's Chamber would ask for a hefty fine and a prison sentence.
This morning, the Attorney-General's Chambers asked for an RM500,000 fine and a prison sentence.
Luckily, the judge passed only a prison sentence because otherwise, I wouldn't have the money to pay and would have to be taken to prison straight away.
So the fight must go on and I will see you soon. In the meantime, let's work together to put an end to this, once and for all.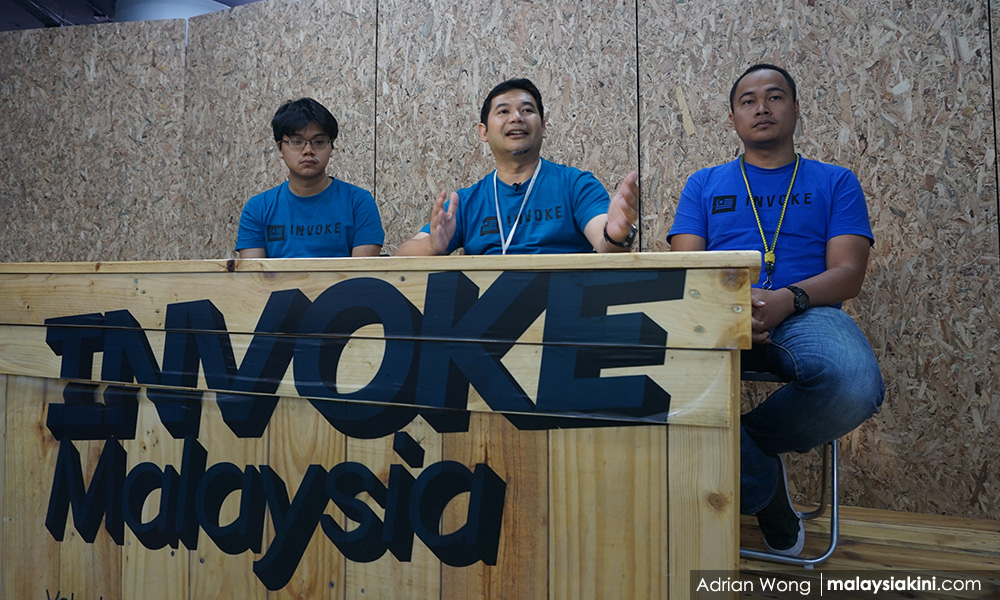 Act on your conscience now:
You can contribute by making an online contribution here.
or
You can contribute directly to INVOKE's Maybank account:
Account name: INVOKE Solutions Sdn Bhd
Account number: 5622 0964 0698
or
If you want to contribute from overseas, please wire directly using the banking code:
MBBEMYKL 62209
or
You can buy our books, merchandise (T-shirts, caps, umbrellas etc) and counting agents (PACA) books here.
Most importantly, please register today to become a volunteer to help defeat Najib Abdul Razak and his government in the coming general election.
Register here now.
---
RAFIZI RAMLI is MP for Pandan and PKR vice-president.
The views expressed here are those of the author/contributor and do not necessarily represent the views of Malaysiakini.