"Please don't break our hearts."
These were the words of R Muniandy in response to news reports claiming that CCTV footage showed that his late daughter Vasanthapiriya had taken her teacher's mobile phone.
He urged all quarters not to soil Vasanthapiriya's reputation.
"I raised her since she was small, I know how I raised her... There are certain parties claiming she would have taken her teacher's phone, but I know my daughter.
"I love her very much. I have not slept or eaten well since her passing," he told a press conference in Penang this afternoon.
Penang police chief A Thaiveegan had denied the News Straits Times and Berita Harian reports, which quoted sources, regarding the CCTV footage.
"We need forensics expert to further enhance to see who it is. So until then, we cannot comment.
"At the moment, whatever people write, or even speak about, cannot be confirmed," he was quoted as telling reporters.
---
Read more: Dad rubbishes Kamalanathan's 'teen had self-harm history' remark
---
On Jan 24, Vasanthapiriya, 14, had used a shawl to hang herself after the teacher purportedly accused her of the theft.
Despite her father rushing her to the hospital, the teenager slipped into a coma and died as a result of brain injury a week later.
She had also left a handwritten note expressing her love for her parents and denying the theft.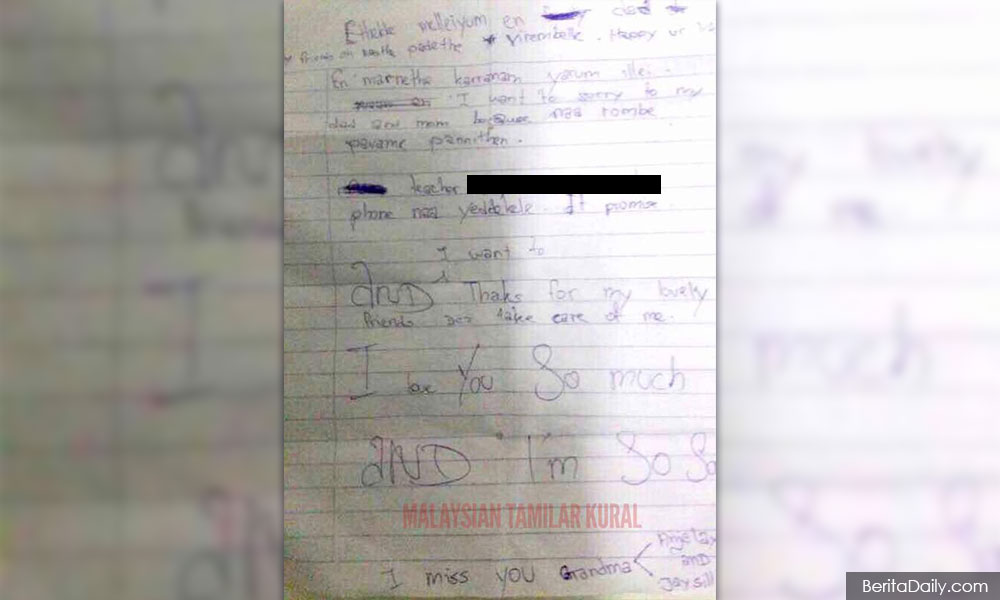 The teacher had allegedly locked the teenager in a solitary room to demand a confession before sending her home and accusing her of stealing the mobile phone in front of her parents.
As details of the case emerged, the spotlight fell on whether the teacher involved had acted according to the standard operating procedure.
Meanwhile, Muniandy said Vasanthapiriya, the youngest of four children, was a friendly person who dreamt of becoming a doctor.
"My daughter even loved the teacher who accused her of theft very much.
"Just a few days before the incident, she collected money from her friends to arrange a surprise birthday party for the teacher, and even asked me to cook noodles.
"When I told her why she was spending money for teachers who are paid to do their jobs, she told me that it is because teachers formed a big part of a youth's life," he recalled.
NGO: Newspapers must apologise
Malaysian Tamilar Kural president David Marshel (centre in photo), who is helping the family seek justice, criticised the dailies over their reports and demanded the newspapers to apologise.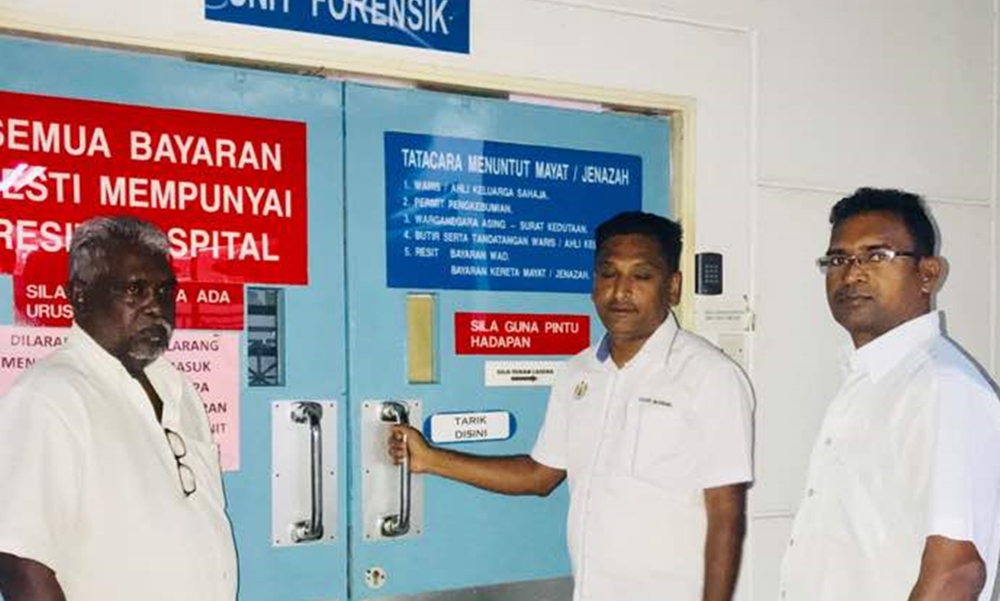 "The baseless report destroyed the credibility of a teenager who can no longer defend herself, and her family's as well.
"The police should get the daily to reveal who the said 'source' is, and we are willing to cooperate in whatever way possible," he added.
Malaysian Tamilar Kural secretary Satees Muniandy, who was also present at the press conference broadcasted live on the NGO's Facebook page, said there is a WhatsApp group to defend the teacher involved.
"(But) in the process, do not defame the defenceless child. Now, the victim has become the accused," he said.
He also claimed his NGO had proof that on Jan 24, Vasanthapiriya reached home only at 6.50pm - an hour after her school ended at 5.50pm.
"We want to know where she was taken during that time and what was done to her," he said.
He said even if there was theft involved, the case should have been dealt with by the discipline teacher after informing the accused student's parents.