The family of late teenager M Vasanthapiriya today slammed P Kamalanathan for claiming the girl had a history of self-harm.
In a press conference organised by NGO Malaysian Tamilar Kural, her father R Muniandy completely rubbished the deputy education minister's reported remark in The Sun Daily that she had cut her wrist in 2016.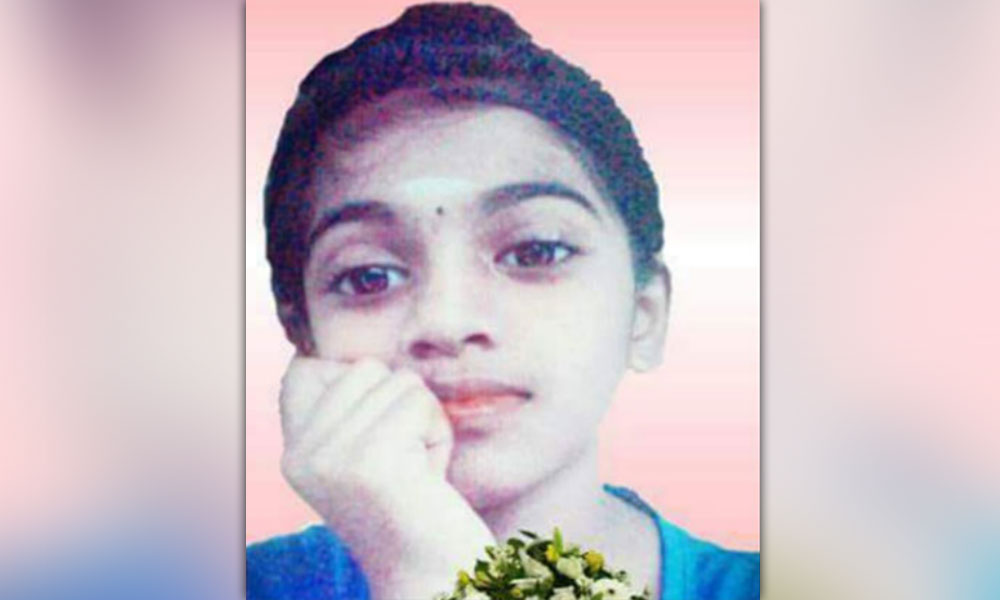 "To Kamalanathan, I know my daughter, she has never done any such thing. She has never harmed her self, let alone cut her wrist. If she had done any of that, there would be police records, or hospital or clinic records.
"You can check, there is none of that," he said in the session broadcast live on the NGO's Facebook page.
The Sun Daily cited a counsellor's report, which reportedly advised Vasanthapiriya's (photo) family to seek medical help after late teenager allegedly slit her wrist in 2016.
When asked about this, Kamalanathan told the daily: "Yes, in 2016, she cut her wrist," adding that the report had been handed to the police, but the girl's family did not proceed with the counsellor's suggestion.
Kamalanathan also told the daily that the "only mistake" the female teacher implicated in the case did was "sending the student from the school to a friend's house, which is not her job".
---
Read more: Don't soil my dead daughter's reputation, pleads Vasanthapiriya's father
---
The student of a school in Nibong Tebal, Penang, died about a week after attempting suicide by hanging herself on the evening of Jan 24, after being accused of stealing the teacher's iPhone. She even left a suicide note denying taking the phone.
The teacher allegedly locked the teenager in a solitary room to demand a confession before sending her home.
'Kamalanathan is irresponsible'
Malaysian Tamilar Kural president David Marshel questioned why Kamalanathan chose to absolve the teacher of any blame, when the Penang state education department's probe into the matter is yet to be completed.
"Kamalanathan is irresponsible, he's not the health minister nor the home minister. He's not also a psychologist or a doctor.
"We don't know how he got the message (that Vasanthapiriya had attempted suicide before). The police should call up Kamalanathan since he seems to know certain things that even the girl's family does not," he said.
According to Marshel, the state police had told the family that a coroner's inquest will be established into the teenager's death.
"The family welcomes the move as such inquest can look into the cause (of death) from various angles, including whether the standard operating procedures were adhered to."