The fire at the Employees Provident Fund (EPF) building in Petaling Jaya this morning spread quickly due to the use of polyfoam or polyethylene as a cladding material, said the Fire and Rescue Services Department.
Cladding is a covering aimed at sprucing up the appearance of buildings, particularly old ones, while improving energy efficiency.
Department deputy director-general Soiman Jahid was quoted as saying that the highly-combustible material was found amongst the debris that fell into the compound of the building following the fire.
"This material is not supposed to be used for either government or private buildings," he told a press conference.
According to Soiman, the fire was believed to have been caused by a spark from maintenance works being done at the building.
"The spark landed on the material and the hot weather and strong winds caused the ensuing blaze to spread quickly," he said.
The material used in the cladding was also thumbed as the culprit in the deadly Grenfell fire incident in the United Kingdom last year. British media have since given the controversial decoration item the "silent killer" moniker.
According to Soiman, the EPF building fire started on the first floor of the six-floor building where maintenance work was being undertaken on the building's exterior.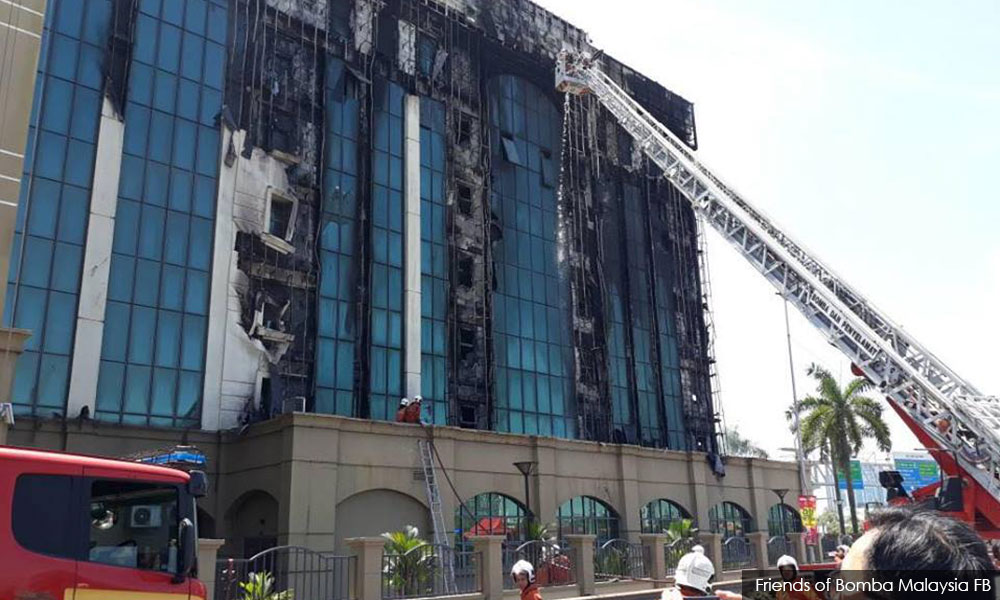 Soiman confirmed this was the first fire in the country involving flammable cladding panels and he likened it to the Grenfell fire which claimed 71 victims.
The cladding on the EPF building is also believed to be unapproved.
Soiman said the department will be carrying out enforcement checks nationwide to ensure buildings with flammable cladding have them removed or replaced.
No approvals will be given to buildings with such a covering, he added.
Soiman said a total of 70 firemen took 30 minutes to completely extinguish the fire after arriving at the EPF building about 11.58 am - six minutes after receiving the first distress call.
Thick smoke and flames were seen from the building located close to the Federal Highway bringing traffic to a standstill.
Although 40 percent of the building was razed in the fire, there were no casualties and EPF in a statement later assured that its members' savings records and the integrity of its data were not compromised.
The building is one of the oldest civic buildings in the country opening its doors in November 1960.