Has Malaysia softened its stance on Israel by allowing the latter's high- ranking officials to enter the country, questioned an Amanah lawmaker today.
Kuala Terengganu MP Raja Kamarul Bahrin Shah Raja Ahmad in a statement said the government's "unannounced" move had caused shock and sadness amongst many Muslims in the country.
"Have we pawned the pride of Muslims in matters concerning Israel just for the sake of money and trade?
"Just days after the deputy prime minister sent home 12 Uighur Muslims back to China on the pretext of maintaining "good relations" between the two countries what has become of Muslim dignity and pride in the country?" he asked.
Kamarul Bahrin was responding to news reports that a delegation of Israeli diplomats had attended the recent week-long ninth Urban World Forum in Kuala Lumpur.
The delegation was reportedly led by David Roet who was formerly Israel's deputy ambassador to the United Nations.
Kamarul Bahrin urged Malaysia to state clearly, its current position on Israel.
"Is this a product of the wasatiyah concept practised by (Prime Minister) Najib (Abdul Razak) or upon the advice of the 'Global Movement of Moderates' led by Nasaruddin Mat Isa and which had caused the government's change in attitude and policy? The rakyat wants to know.
"Or is Najib so eager to follow in the footsteps of the Saudi Arabian government which reportedly has close ties to Israel? Is Malaysia having an 'affair' with Israel'?" he asked.
Kamarul Bahrin urged Najib to provide an official reply on the matter.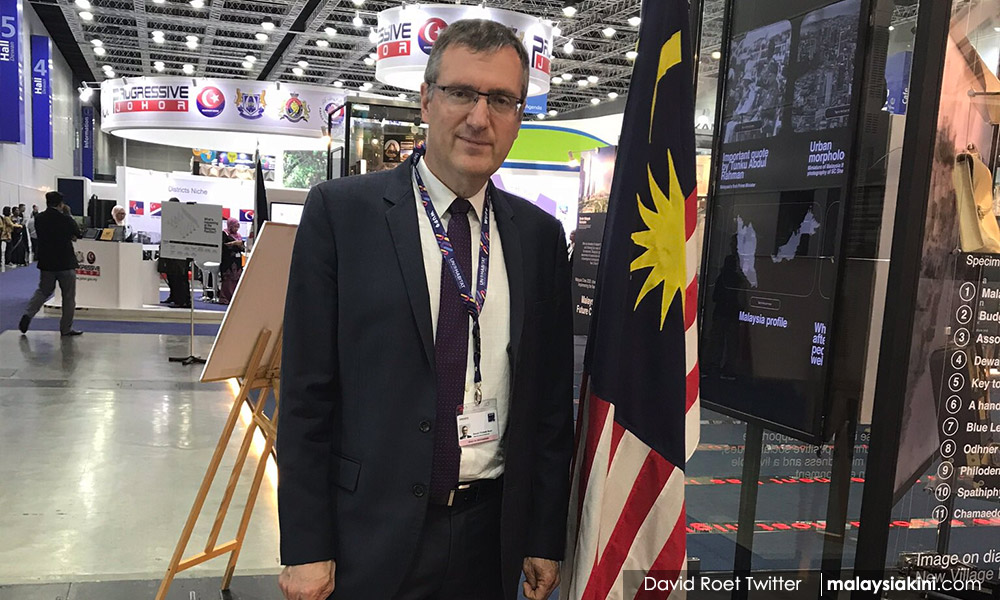 In a separate statement, PKR communications director Fahmi Fadzil dubbed the diplomats' visit a "black spot" on the country's history.
"Not only have the diplomats claimed to have entered Malaysia, but David Roet who led the delegation had allegedly posted on his social media accounts that he had done so using an Israeli passport.
"This is a challenge to the country's dignity since Malaysia does not have any diplomatic relations with Israel and does not even recognise the country.
"If this is true, it is hypocritical of Putrajaya. Does it also mean that Malaysia is about to change its stance on Israel? We demand an immediate explanation from Wisma Putra," he said.
Fahmi also urged deputy prime minister and Home Minister Ahmad Zahid Hamidi to extend his explanation on the matter since allowing entry to the diplomats would have been handled by the Immigration Department which falls under his watch.