The Batu Tiga toll plaza will be completely demolished by March 28, said Works Minister Fadillah Yusof.
He said Plus Malaysia has informed the ministry as such and that the asset movement process, including toll equipment and signage, is being carried out before demolition of existing structures can begin.
"At present, Plus is moving its assets from the location. Efforts to demolish the structures will begin after the assets have been removed.
"We were also informed that a traffic management programme will be conducted to ensure traffic flow is not disrupted once demolition starts," he said after Parit Buntar Hospital's breaking of ground ceremony.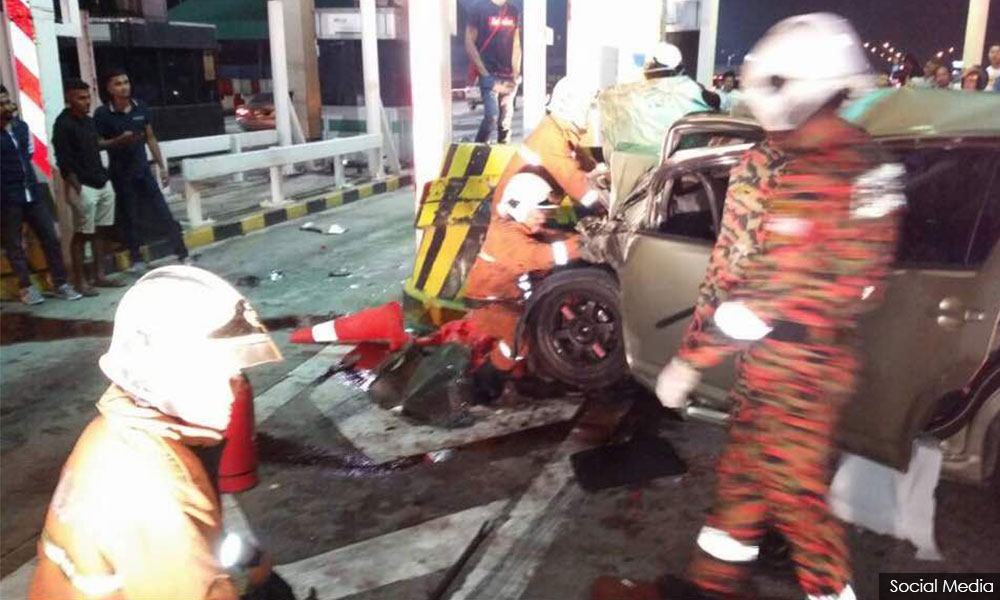 Members of the public have called for the demolition of the toll plaza's structures following numerous accidents that occurred there after toll collection at Batu Tiga stopped from Jan 1.
Fadillah advised motorists driving past the toll plaza to be more careful to prevent fatal accidents and traffic congestion.
On Monday, Fathurezza Khoirul Huda Halimsuyto, 31, and Noor Hidayah Mohamed Rezmi, 27, who were heading to Shah Alam from Kuala Lumpur, were killed after losing control of their vehicle and crashing into one of the pillars of the toll plaza.
Earlier last month, 21-year-old Muhammad Azki Dahlan Jamit and 20-year-old Norsya'Baniah Norhisham were killed when their car skidded and crashed into one of the booths at the same location. The vehicle's driver survived with serious injuries.
- Bernama