Two Wall Street Journal journalists will release their book on Jho Low and 1MDB in September with the title "Billion Dollar Whale: The Man Who Fooled Wall Street, Hollywood, and the World".
According to the publisher's note on Amazon.com, the book promises an "epic true-tale of hubris and greed".
"(The book) reveals how a young social climber pulled off one of the biggest financial heists in history - right under the nose of the global financial industry - exposing the shocking secret nexus of elite wealth, banking, Hollywood, and politics.
"The dust had yet to settle on the global financial crisis in 2009 when an unlikely Wharton grad was setting in motion a fraud of unprecedented gall and magnitude - one that would come to symbolise the next great threat to the global financial system," read the note.
The book authors Bradley Hope and Tom Wright were at the fore of WSJ's series of reports on the 1MDB saga, beginning with a report about Malaysian investigators looking into how almost US$700 million (RM2.6 billion) ended up in Prime Minister Najib Abdul Razak's bank accounts.
Following this, 1MDB became the subject of investigations by several jurisdictions across the globe, with punitive actions being taken in Singapore, Switzerland and the US.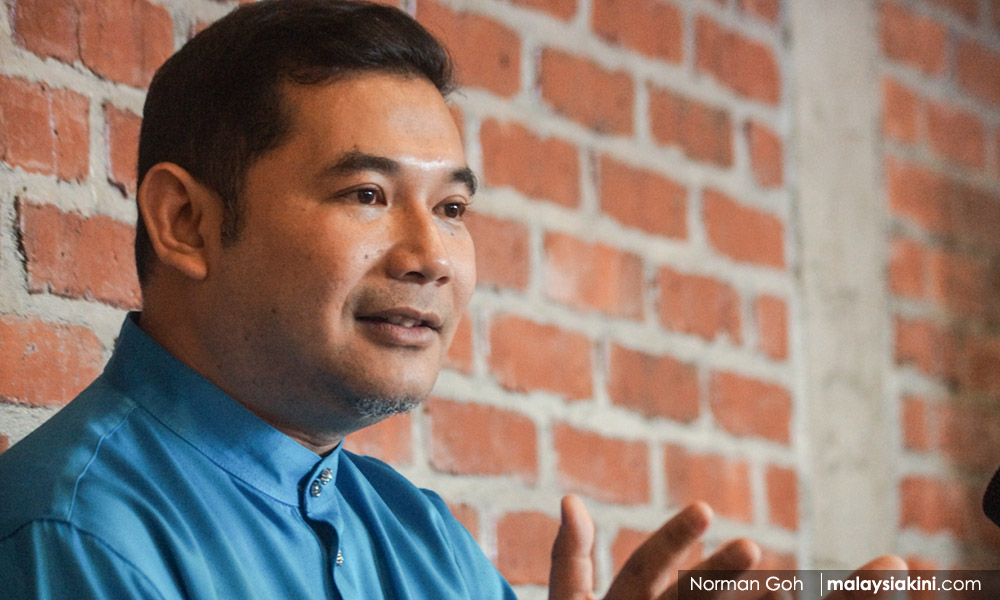 However, Malaysian authorities have yet to lay any charges regarding the 1MDB affair, save for convicting PKR vice-president Rafizi Ramli (photo) of disclosing pages of the classified auditor-general's report on the company.
Although it was known that Hope and Wright were preparing a book on the saga, it gained international attention again following the Australian PM's son Alex Turnbull's revelation of how he was intertwined in the affair.
Turnbull had stated that he was sidelined during his time with Goldman Sachs, Singapore after questioning the "insane pricing and bizarre structure" regarding a deal involving 1MDB.
He claimed that details of his experience would be documented in Hope and Wright's book.
In a recent email exchange with Malaysiakini, Wright refused to confirm Turnbull's claim.
"I can't talk about what's in the book before it comes out, no one will buy it!" he told Malaysiakini.