INTERVIEW | A series of events have unfolded since the myriad 1MDB exposés by international publications, but the most significant could prove to be the expulsion of Prime Minister Najib Razak's former deputy, Muhyiddin Yassin.
Muhyiddin's departure was followed by former premier Dr Mahathir Mohamad quitting Umno to form Bersatu, which new recruit Maszlee Malik calls a "black swan" situation.
"Pakatan Harapan is blessed with what I would consider a 'black swan' situation.
"With Mahathir and Muhyiddin leaving Umno, we never thought that a new party would emerge in order to capture the Malay votes, hence erasing all their (voters') fears of uncertainty or insecurity.
"Bersatu has that role in enabling or ensuring the coming of the Malay tsunami," said Maszlee in an interview with Malaysiakini.
---
Read more: My sacrifice is nothing compared to others' - Maszlee
---
"Black swan" events refer to unexpected or rare occurrences that may have a major impact on a particular situation.
Maszlee, International Islamic University Malaysia (IIUM) associate professor and Ikram Malaysia strategist, noted that the time was right for him to take the huge leap of faith.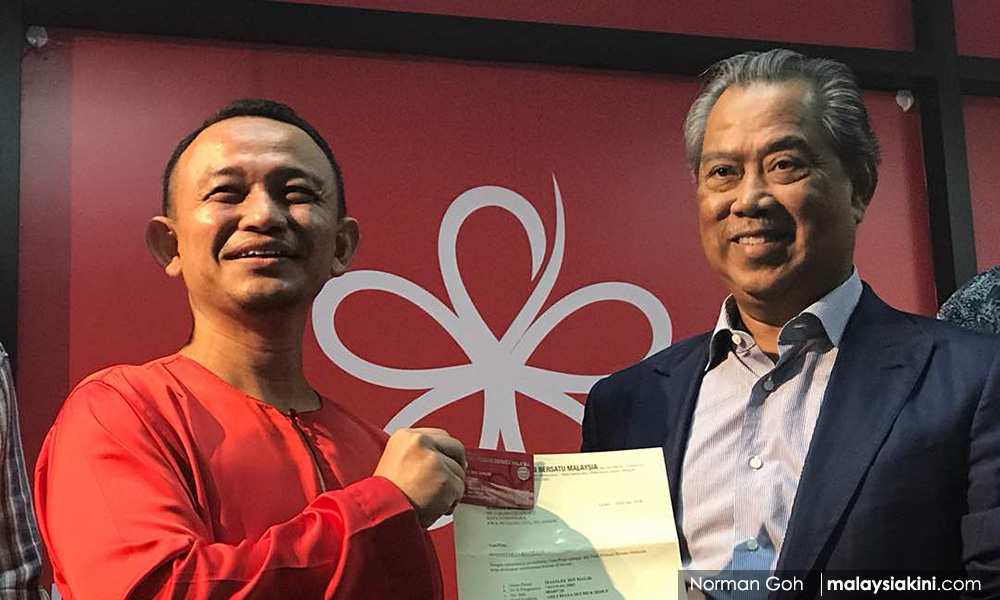 "Why Bersatu? I think it doesn't matter which party I join, they all belong to Harapan. At the end of the day, we share the same goal, the same mission and we share the same manifesto.
"All parties are working to strengthen each other, but there is an enabler towards change. One thing is for sure, if you look at this coming election, can we predict the future...