Opposition leader Dr Mahathir Mohamad must not allow his new party Bersatu to repeat the mistake he made in Umno by competing for religious influence against PAS, former minister Zainuddin Maidin said today.
Concurring with comments on his blog, Zainuddin claimed that if this was allowed to happen, it would result in religion being used to mask wrongdoings.
"The 'wildcard' Mahathir gave to Angkatan Belia Islam Malaysia (Abim) to complete for religious influence against PAS must not be repeated by Bersatu.
"It has been proven that in the end, religion would be used as a smokescreen for civil and moral crimes in order to gain political support," he wrote in a posting on his blog, lamenting that religion has now been reduced to a tool by politicians prioritising power and position.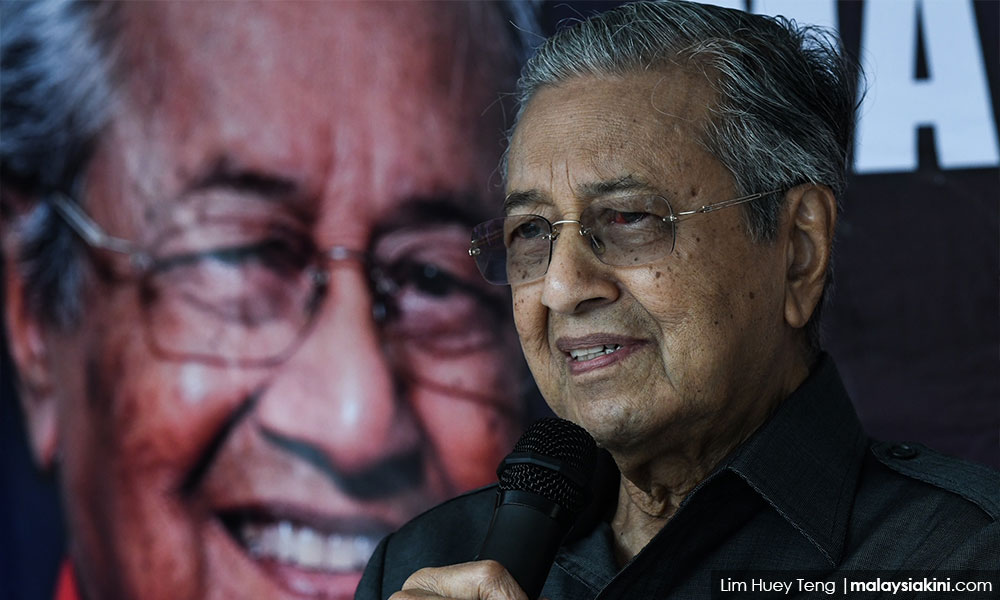 During Mahathir's tenure as prime minister, he recruited Abim founder and leader Anwar Ibrahim in 1982 in a bid to boost Umno's Islamic credentials.
However, Mahathir's attempt to compete with PAS saw religion playing an increasingly prominent role in politics.
Anwar went on to rise through the ranks and become deputy prime minister, but was dismissed in 1998 after falling out with Mahathir.
In his blog posting, Zainuddin also accused PAS, which he claimed relied on religious sentiment, of colluding with corrupt and immoral leaders.
His comments were made in the wake of several intellectuals and academics joining Bersatu, which he described as a shift away from a religious-centric to a policy-centric approach.
The former Utusan Malaysia chief editor said that the willingness of these academics to take the risk and join politics would pose a challenge to their peers who remained in their comfort zones.
In recent weeks, Bersatu has recruited a number of prominent academics, including Wan Saiful Wan Jan and Maszlee Malik.