Penang Chief Minister Lim Guan Eng has labelled as double standards the criticism of him getting children to sing an anti-GST song.
"The double standards continue with ferocious attacks by BN ministers against me for dancing along to a song mocking the GST at an event attended by children at a Penang state government free tuition class held in a low-cost flat area.
"Whilst there may be differing views on whether this is appropriate, I must stress that this is not in a school as alleged by BN leaders, but in a low-cost flat and on a weekend," he said in a statement today.
Lim accused BN of using schools to promote Umno, citing Federal Territories Minister Tengku Adnan Tengku Mansor's visit to SK Putrajaya Presint 14(1) last October as an example.
"(Why was) it okay for Umno secretary-general and minister, Tengku Adnan, last year to go into a primary school in Putrajaya and get schoolchildren to take a break from their lessons to sing Umno party songs and wave Umno party flags?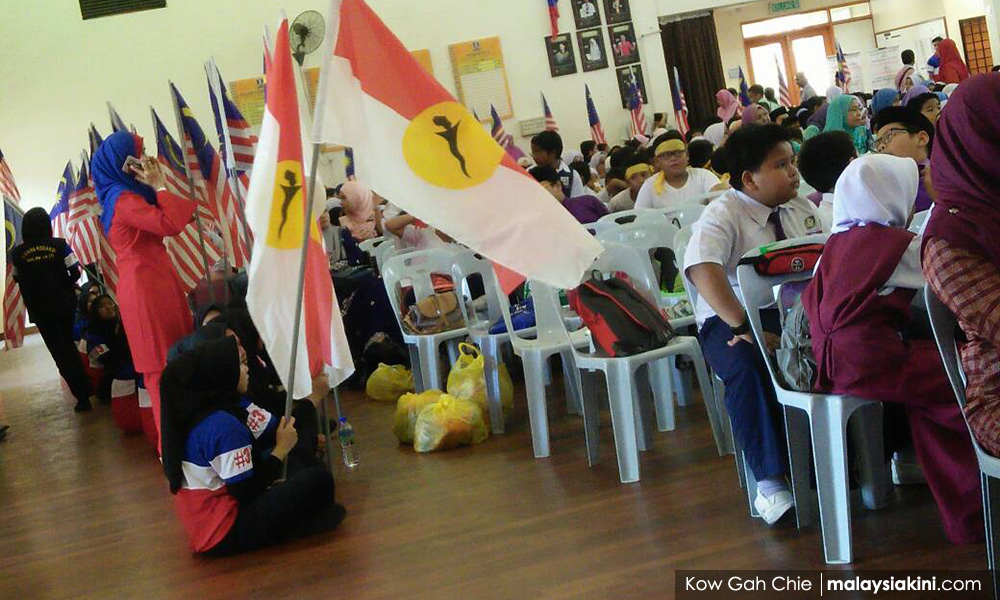 "Why then was there no investigation carried out by the police on Tengku Adnan for a more serious and objectionable offence?" asked Lim.
He also criticised the Education Ministry for trying to justify Tengku Adnan's school event (above) by claiming that it was to celebrate Merdeka Day, and was not political in nature.
Lim also complained about similar double standards for Penang's plan to build an RM6.3 billion undersea tunnel from the island to the mainland.
"Deputy Prime Minister Ahmad Zahid Hamidi had announced a proposed RM78 billion undersea tunnel from Sumatera to Bagan Datoh, Perak on March 18.
"And yet BN has been trying to sabotage Penang's undersea tunnel project which is to reduce traffic congestion between the island and mainland," he said.
Police earlier today announced that it was probing Lim over the anti-GST song.