GE14 | The rejection of the Human Rights Commission of Malaysia (Suhakam) is akin to saying the Election Commission was not interested in conducting a free and fair election, says DAP's Lim Lip Eng.
In a statement today, Lim, the Federal Territories DAP secretary, said that the electoral body lost a golden opportunity to show it is indeed an independent body.
"The idea of having independent bodies such as Suhkam monitoring the electoral process is to assist EC in doing a good job; therefore, by rejecting Suhakam, the EC has lost a golden opportunity to show that it is truly non-partisan.
"This has raised a lot of doubts, especially after the EC announced that it would invite international election watchdogs (and) from a list of seven countries, six of which performed worse than Malaysia in the democracy index," Lim added.
Lim is the current caretaker Segambut incumbent MP, but will be fielded in Kepong in the coming general election.
"I, therefore, call upon the EC chairperson, Mohd Hashim Abdullah to look at the list of countries once again to see where these countries occupy in The Economist's Democracy Index 2017 and Freedom House's Freedom in the World 2018," he added.
Yesterday, Suhakam revealed it had failed in its bid to be accredited as an election observer.
Even so, later vowed that it will continue to monitor the election, despite this setback.
Bersih to EC: What are you afraid of?
On April 10, the EC announced that representatives of electoral management bodies from at least seven countries - Indonesia, Thailand, Maldives, Timor Leste, Cambodia, Kyrgyzstan and Azerbaijan - will observe the election.
The EC also invited little known Malaysian Commonwealth Studies Centre (MCSC) to monitor the polls, which will be held on May 9.
However, the EC has yet to state the terms of reference for these observers, nor has it identified any of them, despite nomination day being just two days away.
Bersih, too, has expressed displeasure at this turn of events, demanding the EC state its reason for not including Suhakam as an election observer.
Bersih acting chairperson Shahrul Aman Mohd Saari was quoted by Free Malaysia Today (FMT) as questioning EC's "strange" decision to disallow the country's own national body on human rights and which was established by Parliament while inviting international observers.
There was no valid reason for the Suhakam not to participate in the polling process, he reportedly said.
"Are they afraid that we may find any wrongdoings in the election?" he asked.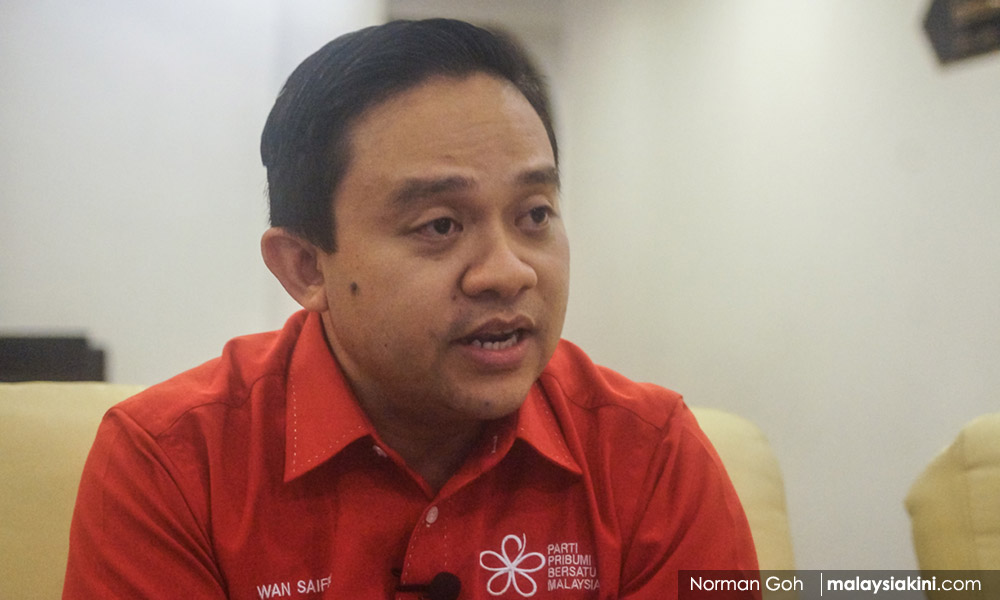 Meanwhile, in a separate statement, Harapan's candidate for Pendang Wan Saiful Wan Jan (picture) described the incident as a "grave injustice" to Malaysians.
"I fully applauded Suhakam chairperson Razali Ismail's decision to press ahead as an independent observer in spite of EC's objection," he said in the statement.
"Suhakam is an independent body established by Parliament under the Human Rights Commission of Malaysia Act 1999. Barring them from serving the rakyat without even giving a proper reason shows that the EC is no longer neutral.
"Why now of all times? Is it because Suhakam announced that they would monitor hot seats?" he questioned.
He claimed this, together with previous actions taken by the electoral body - such as its redelineation exercise, its provisional dissolution of Harapan component party Bersatu, and introduction of additional requirements governing use of political leaders' imagery on campaigning materials - made it appear the EC was acting in favour of Umno.
"It is clear, that as elections draw close, the EC is making rulings in favour of Umno at the expense of Harapan", added Wan Saiful.
"Barring Suhakam from serving is the last straw. Let's not forget that in the previous general election, when names were missing from the electoral roll people complained directly to Suhakam.
"EC Chairperson should be ashamed of himself. As a Muslim and as a Malaysian you need to put the rakyat first, above all else," he said.