GE14 | The nomination process for the "mother of all elections" was replete with bizarre incidents such as candidates forgetting their MyKad, entry passes and failing to change the address on their identity cards.
In the parliamentary seat of Wangsa Maju, PKR's candidate Tan Yee Kew forgot to bring her MyKad and was denied entry into the nomination centre.
Tan was later allowed into the nomination centre after showing a copy of her MyKad on her mobile phone but her candidacy remained in limbo.
This prompted a mad rush from PKR who brought in its member P Ganapathy as a backup candidate.
The returning officer, having sorted out the technicalities, later said Tan could contest as her MyKad was delivered to her, with the PKR candidate breathing a sigh of relief.
Another Kuala Lumpur parliamentary seat also witnessed a similar scare when BN's Bandar Tun Razak candidate Adnan Abu Seman forgot to attach his BN appointment letter to his nomination papers.
An anxious Adnan was seen on the phone trying to sort out the issue, which was eventually resolved.
In the Selangor state seat of Bukit Melawati, PKR candidate G Sivamalar had a different kind of problem with her MyKad as she had forgotten to change her address.
Candidates contesting for a state seat must have an address within the same state but Sivamalar had a Pahang address on her MyKad.
In light of this, PKR activated "Plan B", bringing in its Srikandi leader Juwariyah Zulkifli as a backup candidate. Her candidacy was accepted.
In the Pahang state seat of Ketari, Gerakan's candidate Lau Hoi Keong appeared to face a similar issue, which resulted in a commotion when DAP candidates demanded that he show his MyKad to prove that his address is within the state.
This prompted MCA president Liow Tiong Lai and Umno Pahang chief Adnan Yaakob to intervene.
The returning officer later announced that he was satisfied with Lau's documentation and announced him as a candidate.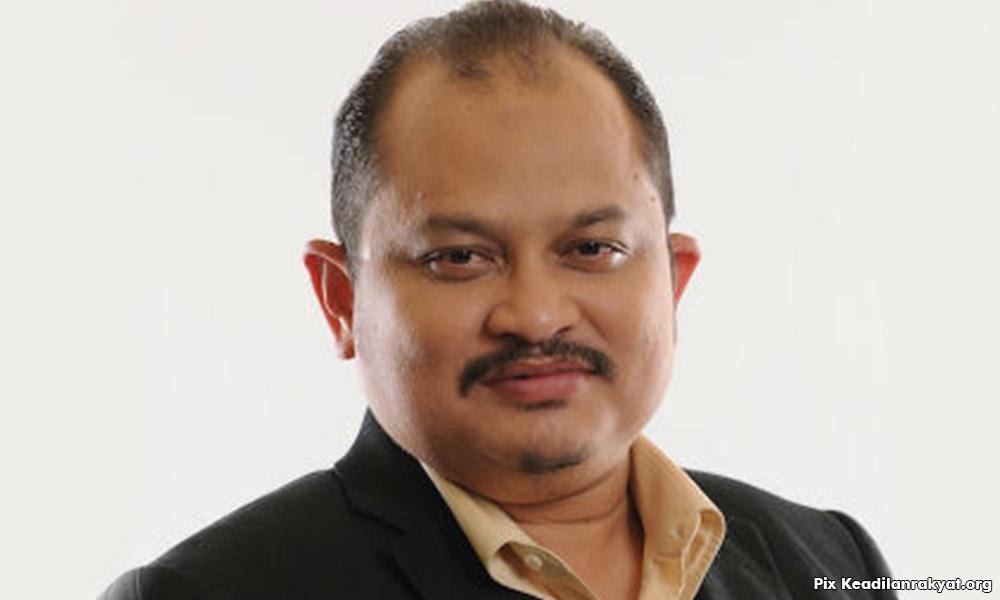 In the Malacca parliamentary seat of Bukit Katil, there were anxious moments when PKR candidate Shamsul Iskandar Md Akin (photo) did not turn up at the nomination centre.
It was later revealed that Shamsul was contesting an additional seat, the state constituency of Rim, which was in another parliamentary constituency.
Shamsul had instead sent a representative to file his nomination papers for Bukit Katil while he personally filed his nomination papers for Rim.
In the Johor parliamentary seat of Batu Pahat, disgruntled Umno supreme council member Mohd Puad Zarkashi did not turn up despite hinting that he would be contesting as an independent after being dropped as a candidate.
In the parliamentary seat of Bagan Datuk, Ibrahim Mat Zin, better known as "Raja Bomoh" (Shaman King) was a no-show.
He made a Facebook post the night before about his eleventh-hour withdrawal as an independent candidate.
Ibrahim said he wanted to give the current candidates a chance and would only consider contesting in the 15th general election if they do not deliver.
Catch Malaysiakini's live updates on Nomination Day here.