COMMENT | After my ten years of activism, which finally saw the removal of the BN government, I am prepared to call it a day.
Although I have been an activist-writer, troubleshooter and an underdog for a number of cases nearly all my adult life, the first part of my fight was against Prime Minister Dr Mahathir Mohamad.
Since 2006, at a time when the nation was about to enjoy a bout of fresh air after Mahathir's retirement from his first premiership, many of us were disappointed that he had interfered with Abdullah Ahmad Badawi's administration.
Therefore, despite his "Tun" title, I had very little respect for the man then. Titles do not always draw respect from me. However, Mahathir has, since departing from Umno, earned my fullest respect especially after he has proven to himself that he wants to make amends before he leaves this world.
Combination of factors
This last general election has been the most historic in the 54 years of my life.
Although at one point, I was upset and saddened by the level of apathy amongst my fellow Malaysians, I am truly amazed by the silent majority who voted overwhelmingly for Pakatan Harapan.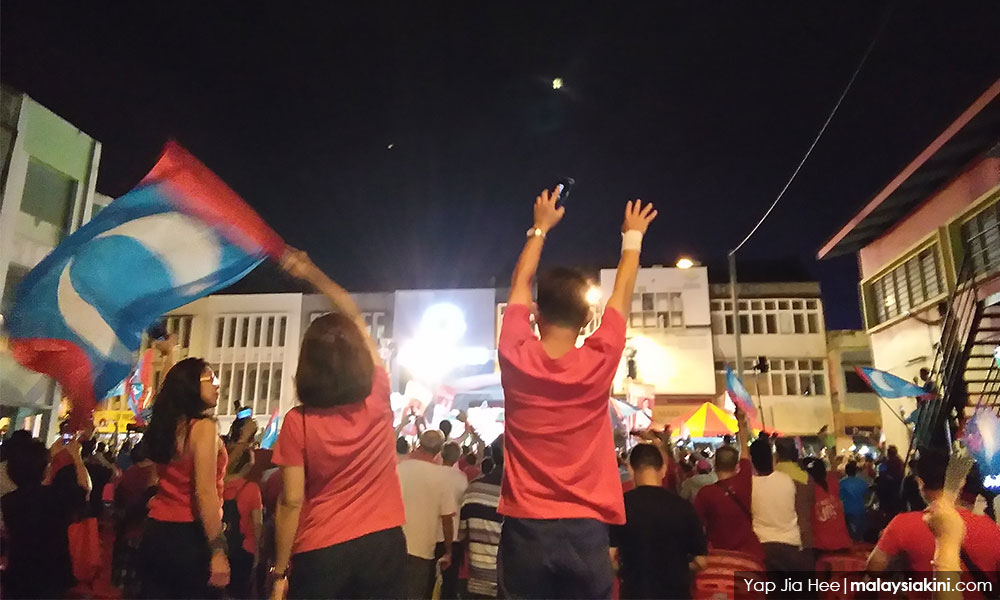 The people of Malaysia have indeed spoken. The stage, which had been set since 1998, with the sacrifices of our warriors during the early Reformasi movement, and the Hindraf movement, followed by several versions of Bersih, is now ready to take us to the next level.
In this last election, I also saw for the first time the shift of ground in the traditional Bidayuh villagers in Sarawak. Ten seats won by Pakatan Harapan and another two by independent candidates is a sure testimony of this.
What angered many of us in civil society was the jailing of Anwar Ibrahim. Many of us were resolved to fight for justice of this one man who had rocked the nation.
That is why I sensed that, if any harm had fallen on Anwar during his imprisonment, it would have caused a major revolt in the same way it happened in the Philippines after the murder of senator and opposition leader Benigno Aquino Jr...